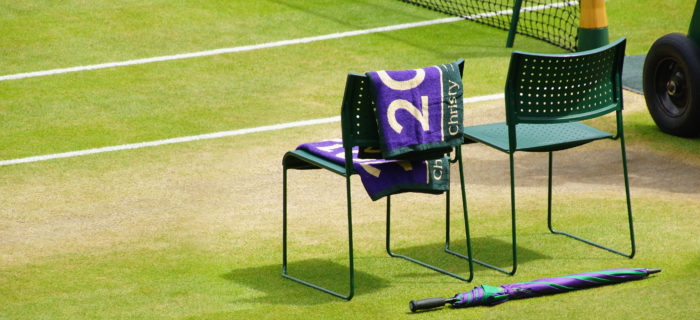 Wimbledon Tennis Championship
Wimbledon, officially known as The Wimbledon Tennis Championship, is the world's oldest tennis tournament, first held in 1877. It is also widely regarded as the world's most prestigious and is one of the four Grand Slam tennis tournaments. The others being the US Open, the French Open and the Australian Open. Thanks to the Australian Open's move to using hardcourts in the late 1980s, it remains the only one of them that uses outdoor grass courts.
The Wimbledon Tennis Championship is one of the most popular events in the sporting calendar and is watched by millions on TV across the globe. The tournament takes place over two weeks, beginning in late July. It culminates in the finals of the of men's and women's singles finals. As well as the main men's and women's singles events, there are a range of other events that are
played.
Wimbledon is contested by the world's best tennis players and players are admitted to the main events based on their international rankings. However, there are some wildcard entries every year who are players who may be outside of the international rankings but who the organisers think will perform well or stimulate interest in the tournament.
Betting on Wimbledon
The main betting markets reflect the popularity of particular events at Wimbledon. The main markets that you can bet on are as follows:
Gentlemen's Singles
Ladies' Singles
Gentlemen's Doubles
Ladies' Doubles
Mixed Doubles
Bets that you can make on these include betting on who you think will win each tournament as well as single bets on each match, choosing the winner. There are other events at Wimbledon but you are unlikely to find all of the major bookmakers offering markets on all of these (more specialist sites may cover some of them).
Boys' Singles
Girls' Singles
Boys' Doubles
Girls' Doubles
Gentlemen's Invitation Doubles
Ladies' Invitation Doubles
Senior Gentlemen's Invitation
Gentlemen's Wheelchair Singles
Ladies' Wheelchair Singles
Gentlemen's Wheelchair Doubles
Ladies' Wheelchair Doubles
Unlike other sports, because tennis matches are simple head-to-head contests, the odds offered at The Wimbledon Tennis Championship aren't the most enticing. However, there are some good ways to liven things up.
Accumulators
If you're looking for a bet that combines excitement and can give you a good return, why not have a go at an accumulator? Odds at Wimbledon will always be stacked in favour of the top players, but you can liven things up by backing them to win in straight sets combined with them winning a few matches. If such a bet comes off it should see you make some significant returns.
In-play betting
Betting in-play can be an exciting way to bet on Wimbledon matches. Odds are dynamic and ever-changing and some exciting bets that can give some decent returns can be had.
Where to bet on Wimbledon
If you're looking to bet in Wimbledon, thankfully it isn't difficult and all of the major online bookmakers offer a range of markets that you can bet on.