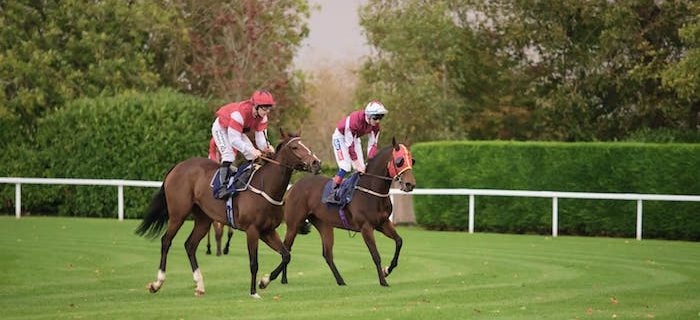 Known also as Royal Windsor Racecourse this track is very much in a regal heartland. It's located only one-and-a-half miles from Windsor Castle and just seven miles from Ascot Racecourse. Windsor Racecourse sits right on the banks of the River Thames, leading to some people even choosing to arrive by boat!
Windsor, of course, is in Berkshire and this is very much a horse racing centric county. As well as Windsor and Ascot, top-class venue Newbury is not far away either.
Berkshire also hosts many top trainers, especially in and around Lambourn, the training centre west of here. The location means many big names are in attendance at Windsor having sent some good runners to the track.
In recent years, Windsor has become famous for its regular Monday night meetings during the summer months. These are run every week and are incredibly well attended.
Racing in these parts may well go back longer, but the first known official meeting was in 1866. Both flat and National Hunt racing started to take place after that date. Although the jumps were removed in 1998 leading to what we know now, which is Windsor being a flat venue only.
Windsor deserves a mention for another initiative, one important in the days of searching for greater equality. The fact that it is one of the few courses to have implemented a Gentleman's Day as well as a Ladies Day. The former being given prime position too on a Saturday in June which is much to their credit.
Ticket Prices at Royal Windsor
Another real feather in the cap of Royal Windsor is their ticketing policy. While a typical meeting may cost £10 in the Silver Ring and £18 in the Grandstand and Paddock to attend, there is even a meeting here with FREE entry as well as a meagre cost of only £3 to enter their Heidsieck Club.
For some meetings, this can rise and there are of course hospitality packages available, but overall the ticket prices here are among the most competitive in the country.
Windsor Racecourse Track Details
Windsor has the distinction of being one of only two figure-of-eight tracks in the country, the other being Fontwell, making it part of the very uniqueness that is British horse racing.
Remaining level throughout in terms of its topography, Windsor's figure-of-eight can accommodate races up to an extended mile-and-a-half without passing the winning post more than once, though of course longer races are run here.
Strictly speaking, races up to a mile-and-a-half are essentially run right-handed, with only events above this distance requiring the runners to take in both left-handed and right-handed turns.
There is a little something for everyone around here, the very sharp nature of the turns making the course OK for quicker types, though with the run-in being fully five furlongs in length the track is not necessarily a no-go for free-running galloping types either as they have plenty of time to stretch on in the closing stages.
In races over at least seven furlongs, the bottom turn is used and this has been known colloquially as "carnage corner" due to the stacking-up that occurs when one or two at the front slow down at that point.
With that in mind though, front-running at this track over such distances and slowing the pace down right at this point get a few horses in trouble, the long straight here as mentioned before then proving an ideal place for a front-runner to just stretch on and see the race out.
Things are different over sprint distances though, with jockeys reporting that a gutsy ride is needed to just sit confidently in behind the pack if you have a finishing kick, as gaps so often open up here.
Biggest Races at Windsor
You can attend any of Windsor's summer Monday night meetings and you'd be in for a treat, but in terms of their biggest individual races these are spread neatly between May and August, the five pattern races the course hosts being as follows:
Place Your Royal Windsor Bets with Roger.com
Windsor Racecourse is picturesque, friendly and keeps itself busy in the summer so this is both a charming place to bet and one that provides plenty of punting opportunities too. To make sure you get the best service possible, place your Windsor bets via us at Roger.com with any of our recommended bookmakers now!