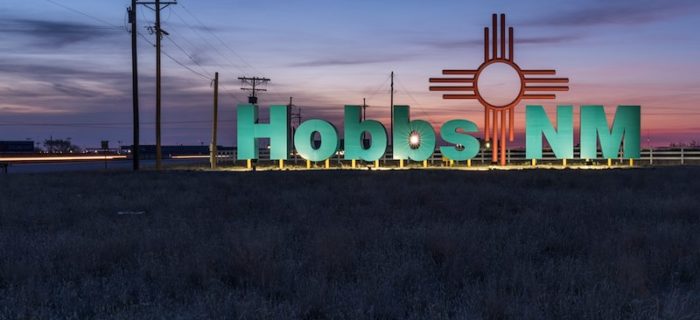 Zia Park Racecourse is part of the all-encompassing Zia Park Casino, Hotel and Racetrack facility. The venue places as much emphasis on casino games including slots, live simulcast racing, hotel suites and dining as it does on its own live racing action and such remains a very popular location for sports fans and gamblers alike.
The track is situated near the town of Hobbs, New Mexico, right near the border with Texas. While it remains mostly reliant on custom from smaller towns on either side of the border such as Hobbs, Lovington, Plains and Denver City, it is a semi-manageable 4½ hours by car from Albuquerque and does attract out-of-towners.
Zia Park Racecourse is one of five recognised live horse racing tracks in the state of New Mexico, along with Albuquerque Downs, Ruidoso Downs, Sunland Park and SunRay Park and in this case, hosts both thoroughbred and quarter horse racing with prize money remaining very enviable.
The top jockeys at the most recent meets here have been Francisco Arrieta, Ry Eikleberry, Roimes Chirinos, Luis Negron and Ernesto Valdez-Jiminez. During the same time period, the highest-earning trainers were Todd Fincher, Justin Evans, Dick Cappellucci, Joel Marr and Nancy Summers so it is best to keep some of these names onside when thinking of having a bet here.
Admission Prices at Zia Park Racecourse
Live horse racing is only one part of the fun at Zia Park, so as a venue comprising a casino and a hotel entry to the facility is always free in terms of general admission. Many people arrive every day to play slots and watch live action from elsewhere via the simulcast system, although naturally, upgrades are available to box seats and the likes when the live-action is taking place.
Track Details
There is no turf course here, all races taking place on the single dirt track which in itself is very standard for the region.
The track is a one-mile dirt oval, left-handed, flat and very sharp in nature. As with all similar tracks it suits those with speed rather than stamina regardless of the race distance, though unfortunately for us backing winners isn't as simple as picking out the front-runner.
While those coming from far back do not have a great record around here front-runners, especially when there is more than one in the race, can often go off far too fast and burn out leaving us to look for those who simply like to sit handy.
The golden ticket is to find a horse who doesn't necessarily need to lead but possesses strong speed figures and these are widely published in the run-up to live events.
Those with strong tactical pace can be put into a strong position by their jockeys at just the right time during the race, often between the half-mile and the quarter pole so be on the lookout for these figures combined with horses ridden by some of the above names who know their way around Zia Park.
Biggest Events
Zia Park Racecourse actually has a very healthy stakes schedule every year 17 top quarter horse races on the card each worth anything from $8,000 right up to $200,000.
As for the thoroughbreds, there are 19 such events all worth huge money, these individual races being the seasonal highlights and each worth between $145,000 and $250,000:
New Mexico Classic Distaff – 6f, NM-bred Fillies & Mares, October
New Mexico Classic Sprint – 6f, NM-bred only, October
New Mexico Classic Cup Juvenile – 6f, 2yo NM-bred only, October
New Mexico Classic Cup Lassie – 6f, 2yo NM-bred Fillies, October
New Mexico Classic Cup Derby – 6f, 3yo NM-bred only, October
New Mexico Classic Cup Oaks – 6f, 3yo NM-bred Fillies, October
New Mexico Classic Peppers Pride – 1m, NM-bred Fillies & Mares, October
New Mexico Classic Rocky Gulch – 1m, NM-bred only, October
Zia Championship – 1m1f, November
Zia Park Oaks – 1m½f, 3yo Fillies, November
Zia Park Derby – 1m½f, 3yo only, November
Steve Prather Stakes – 1m½f, 2yo NM-bred only, December
All New Mexico Classic races, for those bred in the state only, are run on the same day in late October alongside four major quarter horses races, with total prize money being in excess of $1.8million.
Place Your Bets at Roger.com
Racing in New Mexico can look very different to racing at Ascot, but it still provides great opportunities to make a profit and we're here to help you achieve that. Place your Zia Park Racecourse bets now via any of Roger.com's highly recommended online bookmakers quickly, safely and securely.