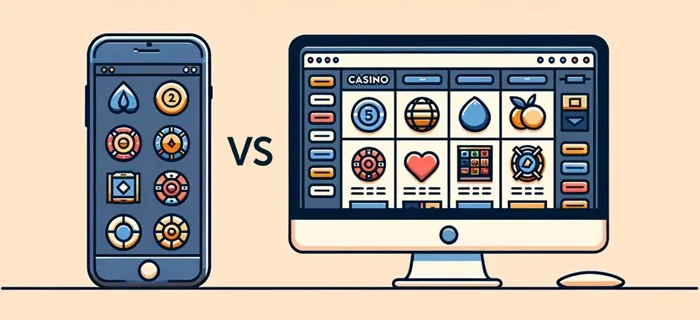 One of the conveniences of the modern world is the fact that you can do so many things from the comfort of your own home.
Take gambling, for example. In the past, you would have had to go to a casino to play betting games physically, and you were limited to the games in that one casino.
But thanks to the internet, you can play all sorts of gambling games from your house. At the click of a button, you can access thousands of games and platforms.
Typically, gambling fans access online casinos in one of two ways; a desktop site or a casino app. Both have become massively popular, with the best casino apps seeing millions of pounds in daily volume.
If you're a consumer looking to enjoy gambling games, which would be best for you? Let's consider both.
Casino apps and desktop sites
First of all, it is important to understand what each of these options are and how they work. A casino app is, as you'd expect, an app that allows you to play gambling games on your mobile device. In the same way that many of us use social media apps and gaming apps with accounts and various features, the best casino apps work in a similar way.
Desktop sites, as the name would imply, are the official websites of various casinos that customers can log onto and play whatever games they fancy. Whilst many of these sites can be used on a mobile browser as well, customers tend to be split between casino apps and desktop sites.
Differences between casino apps and desktop sites
Whilst a single gambling platform might have both a desktop and casino app, there are some notable differences between the two.
First, they are both accessed in different ways. A desktop site is accessed through a browser on a desktop device whilst a casino app is accessed usually through the app store on a mobile device. And because they are accessed on different devices of different sizes, they appear quite different on screens. A desktop site is accessed on a wide computer screen whilst a casino app is accessed on a smaller screen.
Whilst a desktop site doesn't require the user to download anything, a casino app needs to be downloaded before it can be used.
Pros and cons
It is worth noting that neither option is necessarily superior to the other and both have their advantages and disadvantages. Here are some of the benefits of each: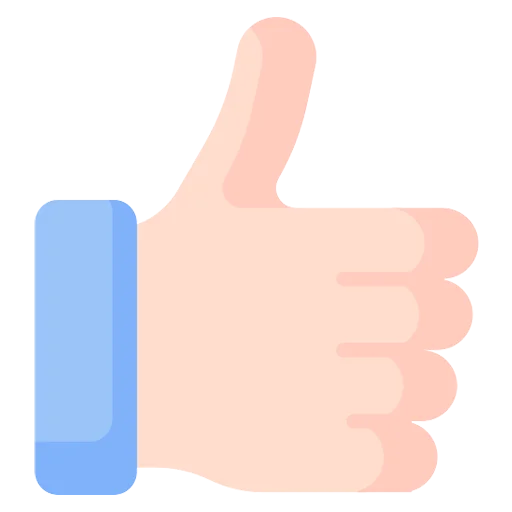 Casino app pros:
Mobility: Most of us spend our day moving from one place to the other and at this point, we're quite used to doing things on the go. By having a mobile casino app, you can play your betting games wherever and whenever you fancy. And being able to play with ease means that you can hone your skills over time.
Special Bonuses: Many casinos offer players bonuses and special perks for signing up with their mobile sites. These include free spins, deposit matches, and so on.
Push Notifications: Many mobile apps let you set up push notifications that tell you about special offers, bonuses, and new games instantly.
Desktop app pros:
Wide Screens: This might seem like a small matter but being able to see your game on a wider screen is a big benefit for some people. In the same way many prefer to watch content on a wide screen as opposed to on a mobile, desktop sites offer a very immersive experience. This can be a particular advantage when playing table games in which you need to see many cards at once.
Easier Navigation: One of the reasons why many opt for a desktop site is that buttons and other navigation tools are larger, which might make the sites easier to navigate.
But even with all of these benefits, there are still a few cons that consumers should be aware of.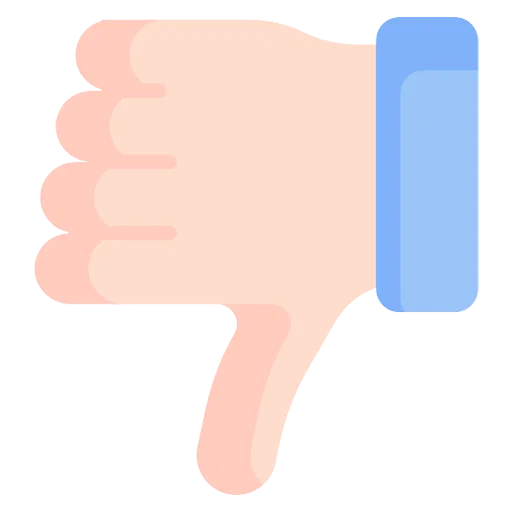 Casino app cons:
Data Risks: Downloading and using any app on your mobile device comes with a bit of risk when it comes to data leaking or malware, to name just a few. A dodgy app can lead to your personal and financial information being stolen or falling into the wrong hands. This is why people are urged to only download casino apps from reputable app stores and always check reviews before signing up.
More Difficult Navigation: Because casino apps are used on mobile devices with smaller screens, they are sometimes more difficult to navigate and use when playing an intricate game.
Desktop site cons:
Less Accessibility: Compared to a casino app, desktop sites cannot be accessed whilst on the go but only when you settle down with a desktop or laptop. If you're someone who is strapped for time, they might prove difficult to use.
Less Effective Push Notifications: Websites let you set up notifications, but these can only be used when you are at your desktop, which makes them less effective if you want to enjoy flash deals.
Which to choose
Anyone looking to get into online gambling will probably have to make a choice between using a casino app or a desktop site. If you're in this situation, there are a few things to keep in mind to guide your choice.
Accessibility Preferences: Do you prefer to play your slots on the go? Or are you more interested in sitting at a desk at the end of the day and unwinding with some virtual blackjack? Depending on whether you want to play on the go or not, a casino app might be better for you than a desktop site.
Navigation Needs: Some people like tapping away at their phones and find it convenient whilst others, especially those with vision issues, prefer to see things in larger fonts and in bigger sizes. If the latter applies to you, then you might want to opt for a desktop site.
Deals: Some people who use online gambling platforms are very particular about enjoying all the deals and bonuses that they can. If you are one of those people, a mobile casino app with push notifications enabled would be best for you.
Conclusion
Choosing between casino apps and desktop sites is not just a matter of personal preference, but also reflects your lifestyle and what you value in your online gambling experience.
Each platform has its distinct advantages and drawbacks, be it mobility, screen size, or real-time updates.
Given these variables, it's worth taking the time to explore both options to identify which aligns best with your needs.
Whichever you choose, always remember to gamble responsibly, setting both time and financial boundaries to keep the experience enjoyable and stress-free.
This balanced approach ensures a more satisfying and tailored gambling experience.