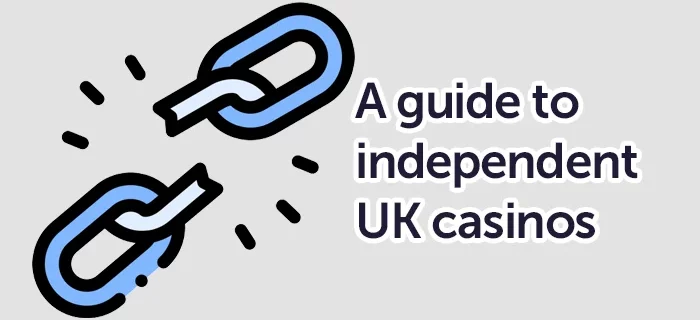 In the ever-expanding world of online gambling, the concept of independent online casinos is gaining momentum. These unique platforms are a breath of fresh air in an industry dominated by giants.
Independent casinos might be just what you need to experience a gaming adventure that breaks away from the norm.
This guide explores independent casinos in the UK, highlighting their unique features and how you can compare them.
What are independent online casinos?
Independent online casinos are a distinct category within the iGaming industry. Unlike their counterparts that operate under large umbrella corporations or networks of sister sites, independent casinos stand alone.
They run on their own unique platforms and do not share the same backend infrastructure as other casinos. This independence allows them to craft a gaming experience that aligns perfectly with their vision and goals.
In contrast, many new online casinos opt for white-label casino platforms when they start their journey in the gambling business. These platforms provide a pre-designed template for casino websites.
Whilst convenient, they come with limitations in terms of creativity and customisation.
The uniqueness of independent casinos
Independent casinos have several features that set them apart from the crowd:
Unique gaming experience: Independent casinos aim for a unique gaming experience by focusing on innovation, and offering exclusive games and promotions not found in mainstream casinos.
Flexibility: These casinos tend to be more flexible when it comes to staking limits. You'll find that independent platforms often cater to a wider range of players, from casual gamblers to high rollers.
👉 However, it's important to note that independent casinos also have their drawbacks:
Not linked to self-exclusion programs: Since they operate independently, these casinos are not part of the same self-exclusion programs as larger networks. Players who wish to self-exclude across multiple casinos will need to rely on services like Gamstop.
Limited banking methods: Independent platforms may offer fewer payment options, which can be a disadvantage for players who prefer more variety.

How to find the best independent casinos in the UK
Affiliate platforms like Bojoko, Casinosters, and BritishGambler play a crucial role in helping players discover the best independent casinos in the UK.
These platforms serve as valuable resources, allowing players to explore a wider range of casinos, compare them, and make informed choices.
Affiliates often partner with multiple independent casinos, offering a diverse selection that may not be readily available through a single casino's website.
They provide a one-stop destination for players seeking variety and quality in their gaming experiences.

How to compare independent casinos
When it comes to comparing independent casinos in the UK, Bojoko is your go-to platform. Bojoko offers a comprehensive database of independent casinos, making it easy for players to find the perfect match for their gaming preferences.
Browse and filter: Browse a wide range of independent casinos and apply filters based on your preferences. You can filter by game selection, payment methods, bonuses, and more.
Read reviews: Check out the reviews and ratings for each casino, expertly crafted by the affiliates. This invaluable feedback from fellow players can help you make an informed decision.
Compare bonuses: Find details on the bonuses and promotions offered by each independent casino. This allows you to find the best deals and maximise your gaming experience.
Independent online casinos in the UK provide a distinctive and invigorating departure from the conventional gaming landscape.
Whether you're in pursuit of innovative gameplay, flexible wagering limits, or exclusive promotions, independent casinos hold a wealth of unique experiences.
🔥 Hot tip! Always prioritise responsible gambling practices and consider the use of self-exclusion programs when necessary.
In conclusion
In conclusion, the rise of independent online casinos in the UK offers a refreshing alternative in a market often dominated by larger entities.
These platforms stand out for their unique gaming experiences, flexibility in staking limits, and exclusive promotions. However, they come with their own set of challenges, such as limited self-exclusion options and fewer banking methods.
Affiliate platforms like Bojoko can help you navigate this evolving landscape, providing comprehensive reviews and comparisons to find the best fit for your gaming preferences.
Always remember to gamble responsibly and consider self-exclusion options when necessary.