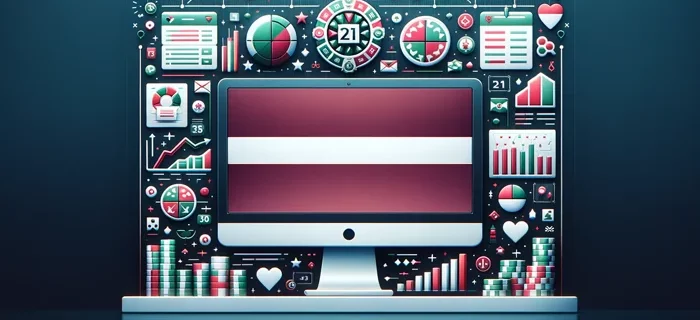 Before taking the plunge into Latvian online casinos, getting to grips with crucial information is essential. The vibrant Latvian casino scene offers a wealth of experiences not only for locals but also for tourists.
As any experienced gambler would tell you, having a good understanding of the game's rules is paramount before you place your bet.
This guide aims to shed light on the intricacies of online gambling in Latvia, whilst also imparting useful tips for a seamless experience.
Understanding the legality
When it comes to the legality of gambling in Latvia, online platforms have been permitted since 2006. This makes the country an inviting space for both local and international gamers.
Tracing the history back to 1998, Latvia introduced the Law on Gambling and Lotteries, legalising land-based casinos.
This liberal stance is in line with many Northern European countries, turning Latvia into a sanctuary for those fond of gambling.
However, there are some restrictions, particularly related to blood sports such as cockfighting, which are strictly prohibited due to ethical considerations.
The licensing landscape
For operators wishing to venture into the Latvian market, obtaining an official licence is mandatory. This rule applies to all games that rely on random events to determine their outcome.
👀 If this step is skipped, the website will be blocked by Latvian internet service providers.
Currently, only a handful of seven operators possess this much-sought-after licence.
If you fancy a game of bingo or keno, your only option is Latvijas Loto, which is exclusively state-owned.
Navigating through top online casino operators
Having a licence doesn't necessarily mean an operator is actively running an online casino. The landscape can be somewhat perplexing for those new to it.
But worry not; the solution often lies in utilising reputable online casino comparison sites.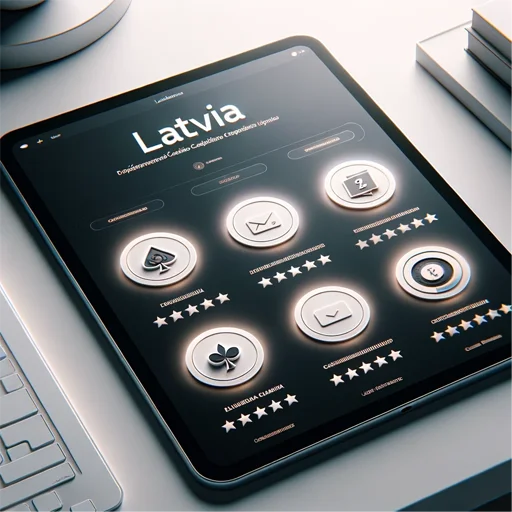 These platforms can direct you to licensed casinos suitable for Latvian players and provide an array of supplementary information, such as reviews, terms and conditions, and current promotions.
Taxation on winnings
If you're thinking of winning big in Latvia, keep in mind that the taxman is also keen on his share.
All forms of gambling earnings, whether online or offline, are subject to taxation. Online gamblers can take some comfort, however, as the tax rate for their winnings stands at a modest 10%.
Other forms of gambling, like sweepstakes, are taxed at a slightly higher rate of 15%.
A few parting tips for players
Navigating through Latvia's online gambling environment necessitates caution and comprehension of specific guidelines.
Opting for a reputable operator should be your primary concern. You can gauge their credibility through online reviews and the existence of an authentic gaming licence.
Financial restraint is also key, as succumbing to the temptation of impulsive bets and chasing losses can result in unwanted repercussions.
Lastly, whilst tempting promotions and bonuses might be on offer, approach these with a measured level of scepticism.
🔥 Hot tip! Always read and understand the game rules to make informed decisions. Exercise caution, look after yourself and stay well-informed.
To summarise
Understanding the legality: Online gambling in Latvia has been legal since 2006. This policy extends to tourists, making Latvia an inclusive hub for gambling enthusiasts. However, certain activities, like blood sports, are off-limits due to ethical concerns.
Licensing requirements: For operators, obtaining an official licence is non-negotiable. Failure to comply will result in the website being blocked by Latvian ISPs. Currently, only a select group of seven operators hold this licence. For bingo or keno, Latvijas Loto is the state's exclusive operator.
Navigating top operators: Though many operators have licences, not all are active. Online casino comparison portals can guide you to reputable, licensed casinos. These platforms also provide additional details such as ratings and promotions.
Taxation on winnings: Earnings from gambling are taxable. Online gambling is taxed at a modest rate of 10%, whilst other forms like sweepstakes are taxed at 15%.
Tips for players: It's essential to choose a credible operator, which can be gauged through online reviews and licences. Exercise financial caution to avoid chasing losses. Approach promotions and bonuses sceptically and be fully aware of game rules before participating.
Latvia's online gambling landscape is both legal and inclusive, but comes with its own set of rules and tax obligations. For those interested in joining this digital playground, diligence and an understanding of both legal and gameplay aspects are crucial.
Navigating this space responsibly and staying well-informed will help ensure a satisfying and secure gaming experience.
🔥 Hot tip! Remember, it's not just about the thrill but about playing responsibly and staying informed.