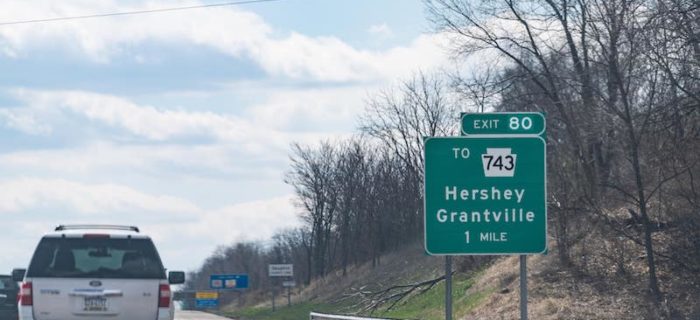 The Penn National Racecourse is based in Grantville, Pennsylvania and it hosts thoroughbred horse racing. The facility is under the ownership of Gaming and Leisure Properties, with the track being under the operation of Penn National Gaming.
There has been racing taking place at the Penn National Racecourse since 1972, with a turf course and a dirt course both at the track. Unlike the majority of courses across the United States, there is racing taking place every week of the year at the Penn National Racecourse.
Ticket Prices at Penn National Racecourse
Generally, ticket prices for racing meetings at the Penn National Racecourse are very reasonable. Sometimes there are free admission events, with most standard race meetings having an entry fee of just a few dollars, which is ideal. Some of the bigger race meetings will see a slight rise in admission prices.
Course Details
At the Penn National Racecourse, there is both a dirt track and a turf course. The dirt course is one mile in length and the turf course is seven furlongs in length.
As well as racing, there is also a casino on-site. This is the Hollywood Casino and it was first opened in 2008. Since 2010 there have been table games, as well as slot machines operational at the casino.
In October 2018, the casino got the green light to offer sports betting, making it the first casino in the state to open up a legal sportsbook. In June 2019, it also had a soft launch for online gambling, with this launching online casino and online poker offerings.
There are often as many as 180 race meetings taking place at the Penn National Racecourse each year, so there is plenty of action. Usually, racing will take place from Wednesday through Saturday most weeks.
Tactics to Consider
Both of the tracks lend themselves to suiting speed horses with a quick turn of feet. With such a short run-in after the final turn, a horse needs to be well in position by that stage in order to be in with a chance of being first past the finish line.
Track History
The Penn National Racecourse first opened in August 1972, with a crowd of 10,000 being at the track for the first day of racing. The idea behind the creation of this track was to have a facility that could host more than 100 race meetings in a given year. It was in 1983 that the Penn National Racecourse was one of the leaders when it comes to placing bets over the telephone.
It was in 1994 that Penn National became a publicly-traded company and has led it to grow over the intervening years at an impressive rate. It was in 2000 that eleven off-track betting facilities were opened around Pennsylvania, so people did not have to go to the track in order to place bets.
Over the years, there have been a number of different FBI investigations in relation to races that took place at the Penn National Racecourse. There were suspicions of race-fixing, some of which allegedly involved people who worked in the race office, as well as vets and trainers.
Biggest Races
There are many different races that take place during the course of the year at the Penn National Racecourse, but some stand above others in terms of their quality.
Some of the best races to watch out for include the:
Penn Mile (Grade II race),
Penn Oaks,
PA Governor's Cup,
Fabulous Strike Stakes and
the Swatara Stakes.
The Penn Mile takes place in June every year at the Penn National Racecourse and there is a purse of about $500,000 up for grabs. The Governor's Cup Handicap has been run over five furlongs since 2013.
Place your bets with Roger.com
The Penn National Racecourse hosts so many race meetings every year that it is a great betting option for horse racing betting fans. There are many different online betting sites that offer markets on each of these races. Roger.com has picked the best of the best out of these sites for you. Therefore, you can quickly choose one of the sites, sign up for an account and get started betting within a matter of minutes.