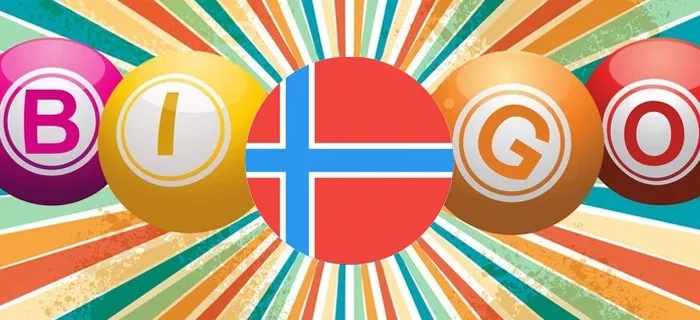 Lottery style games like bingo have always been a big hit globally. It's a casual-friendly form of gambling as the stakes are low, plus the games are easy to grasp and play.
Online bingo is growing in popularity due to its social interaction features and the convenience of being able to play it from the comfort of your own home.
In Scandinavian countries, as an example, bingo players tend to favour online casinos that offer a variety of bingo games along with slots and other popular casino games.
They also appreciate operators who provide ongoing promotions for existing players that can be used on bingo, lottery and even slots games.
Why play bingo at an online casino?
If you're a fan of bingo, you might find that online casinos offer more variety than dedicated bingo sites. Not only can you enjoy your favourite bingo games, but you also have the opportunity to dabble in other casino classics like slots.
Below, we explore the popular versions available and introduce you to top operators where you can play both bingo and other casino games.
The aim is to provide a comprehensive guide for players who are looking for a richer, more varied gaming experience.
Different versions of online bingo
Whilst bingo largely depends on luck, there's still room for strategic choices. Online casinos usually offer multiple versions of bingo, each with a different set of rules, grid layout, and payout structure.
90-Ball: This variant features a 3×5 grid, amounting to 15 numbers in total. The game usually has three winners. The first prize goes to the player who completes a horizontal row first. The second prize is awarded to whoever finishes two horizontal rows, and the third prize is for completing the entire grid. If there's a tie for the third prize, the reward is shared amongst multiple players. This version is especially popular in the UK and offers a balanced blend of luck and strategy.
80-Ball: Played on a 4×4 grid with a total of 16 numbers, 80-Ball bingo offers various winning combinations. You could win by completing all corner numbers or by forming lines either horizontally, vertically, or diagonally. This variant is generally quicker and suits players looking for a fast-paced experience.
75-Ball: This version commonly uses a 5×5 grid but interestingly features only 24 numbers. Winning usually involves covering all these numbers, although some games offer additional win conditions like vertical and diagonal lines. It's particularly popular in the United States and adds an extra layer of excitement with its multiple winning combinations.
30-Ball: The fastest of all the variants, 30-Ball bingo utilises a 3×3 grid containing just 9 numbers. To win, you'll need to mark off all these numbers. Due to its rapid gameplay, it's ideal for those looking for a quick game with immediate results.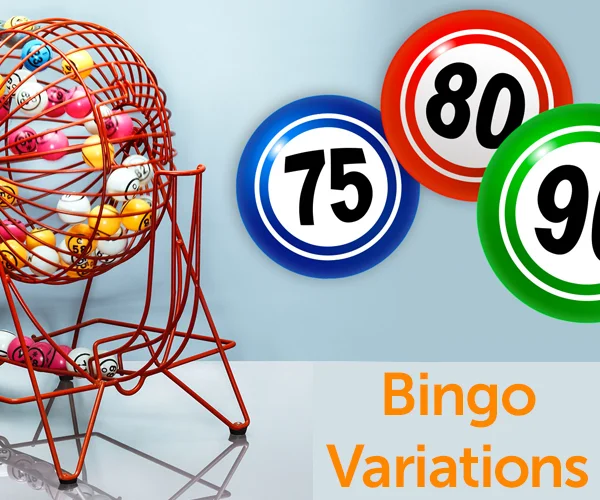 Why is online bingo so popular
There are a few reasons why 'gamblers' really enjoy bingo games.
Bingo is a social experience: Bingo isn't just about the numbers; it's about the community. Players in the same bingo room can chat, share tips, and even celebrate wins together, making it a highly interactive experience.
Bingo is easy to play: With online bingo, there's no need to keep a manual tally of all the numbers called. The system's auto-daubing function takes care of that for you, allowing you to sit back, chat with fellow players, and enjoy the game.
Players can strategise: Despite bingo being a game of luck, choices do exist. Players can select different versions of the game, purchase multiple tickets, or even choose rooms with fewer participants to improve their chances of winning.
Promos and bonuses are plentiful: Online operators often run special offers targeting bingo players, such as deposit bonuses specifically for buying bingo tickets or rooms offering special jackpots. This extra value makes playing online even more appealing.
5 most popular bingo sites in the UK
Gala Bingo is one of the most popular bingo sites in the UK, boasting over 1 million registered users. This site offers an array of bingo games such as 90-ball, 80-ball, and 75-ball bingo.
Additionally, Gala Bingo features a host of promotions and bonuses including welcome offers, reload bonuses, and even free spins.
Jackpotjoy is another well-regarded bingo site in the UK, with a customer base exceeding 8 million registered users. Much like Gala, Jackpotjoy offers a range of bingo games including 90-ball, 80-ball, and 75-ball variants.
They also offer an array of promotions and bonuses such as welcome packages, reload bonuses, and sizeable jackpots.
Mecca Bingo is a household name in the UK bingo scene, with over 500 physical bingo halls nationwide. Their online platform is just as expansive, offering a variety of bingo games including 90-ball, 80-ball, and 75-ball bingo.
Mecca Bingo is also generous with promotions and bonuses, offering newcomers special welcome bonuses, reload bonuses, and free spins.
Bucky Bingo enjoys popularity in the UK with over 4 million registered users. They offer an assortment of bingo games, including 90-ball, 80-ball, and 75-ball bingo.
Bucky Bingo also features several promotions and bonuses, including welcome offers, reload bonuses, and free spins for added enjoyment.
Tombola is a well-known name in the UK bingo landscape, with over 3 million registered users. They offer a wide range of bingo games like 90-ball, 80-ball, and 75-ball bingo.
Moreover, Tombola provides a variety of promotions and bonuses, including welcome bonuses, reload offers, and free spins.
In conclusion
In summary, online bingo has significantly gained popularity due to its accessibility, varied versions, and community-driven nature.
Whether you prefer the traditional 90-ball or the quick 30-ball version, there's something for everyone. The game's simplicity, coupled with strategic elements, make it a favourite amongst both new and seasoned gamblers.
Moreover, a plethora of promotions and bonuses available at top UK sites like Gala Bingo and Jackpotjoy enhance the overall experience.
As online gambling evolves, bingo continues to hold a special place, offering a blend of social interaction, entertainment, and the prospect of winning.