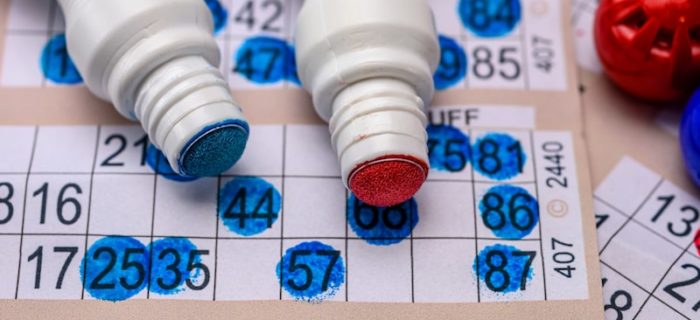 You may already be aware that many online bingo sites offer either a loyalty points scheme, or a VIP program used to reward their regular customers.
Used correctly, this sort of scheme can be beneficial not just to the site but to you too. Naturally, the bingo operators use such schemes as a customer retention tool but for you, they can be very rewarding indeed.
The key question though if you're new to all this, is how can I start gaining loyalty points in the first place? Well, we're here to answer that but also to inform you a little about how these schemes work and what sort of rewards you can expect from your bingo operator.
How the Programs Work and How to Collect Loyalty Points
Almost all loyalty programs work for the same outcome – to retain customers. Understanding that as a customer yourself will help you to not get too carried away in trying to collect points, often spending unnecessary money in order to do so.
Each scheme works differently, however. Some work in the same way as a supermarket loyalty card scheme, the classic Nectar effect, in that points per pound are handed out for purchases enticing the customer to spend more but offering a discount or a reward after they reach a certain level.
The main two loyalty scheme types you'll find in online bingo are:
Points Programs – players earn 1 point per £1 spent for example
Tier-Based or 'VIP' Programs – players climb higher and higher levels as they play more
We have more detailed information on how these two types of schemes work below.
Gaining Loyalty Points
The basic premise of a points-based scheme is that bingo operators will offer a certain number of points per £1 spent on games, usually 1 point per £1.
Grabbing them is simple enough. Simply sign up to the scheme, then any money you spend will allow you to accrue points automatically, but there is something to keep in mind when assessing the value of the scheme.
Before you sign up, be careful to check not only on how much money is offered per point but crucially how many points you need before you are given a reward.
For example, a 2 points per £1 system looks better as a headline than a 1 point per £1 system, however, if the former requires you to earn 120 points before getting a reward and the latter only requires 50 then the second one is actually more viable for players.
Points-based systems are easy to get to grips with and easy to redeem. You can track your loyalty points as you earn them, automatically, as they will show in your bingo wallet or within your loyalty scheme statement.
Tier-Based VIP System
VIP schemes have often been criticised within the gambling world, including online bingo, but they can be used to great effect.
A tiered-based system such as a VIP program basically exudes an air of exclusivity. As you play and spend more you climb the ladder, or the 'tiers', with the idea being that the higher up you are the more of a VIP you are seen as and the greater your ultimate rewards.
To get involved, there is usually a sign-up or an 'opt-in' process. This won't cost you anything but as always, we recommend that you don't get tempted to play and spend more just to see yourself climbing that ladder.
Some people don't like this idea of exclusivity and feel that it belittles those who are not considered VIP's, but if you are already spending regularly you may as well be given some special treatment and it does make you feel special!
Typical Rewards
So, claiming your rewards is easy, and here's what you can expect in return once you start earning your points.
Vouchers
Vouchers are a popular reward offered in loyalty schemes by online bingo sites. Each site is, of course, different, but when you earn points and therefore vouchers the value of them will show in your account.
These vouchers are often redeemed for free bingo cards, essentially giving you more of a chance to win in the future. The downside is that they are simply giving you free play on the same site you've spent the money with, rather than offering outside prizes.
Free Spins
Mini-games are popular within bingo and they usually take the form of a casino, slot type games. These games can offer great prizes in their own right, so being given free spins of the reels as a reward for playing bingo may well increase your chances of landing a nice prize.