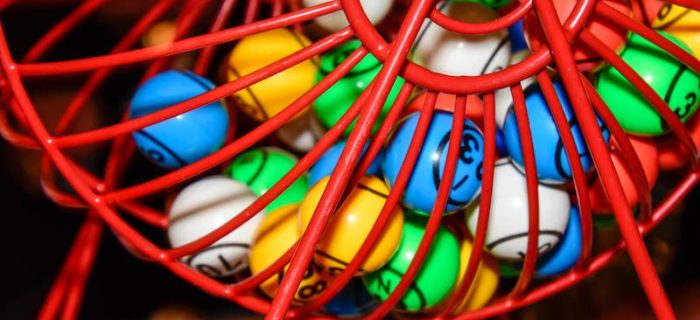 The brilliant success of online bingo is drawing in many new players. Those new players have often experienced bingo players now turning to the online world for the first time, while sometimes those already au fait with the internet and other games have never played bingo before.
Whichever describes you best, here's our newbie's guide to online bingo.
The basics of how to play online bingo
If you're not already a keen bingo player, you should learn the basics first. Regardless of theme, there are various types of bingo games out there and some terminology to learn.
Online bingo games
90-Ball Bingo – the most traditional game. In 90-ball bingo, cards have a 9×3 grid with 15 numbers. Mark your numbers off as they are drawn (this can be done automatically), and when you complete a line, two lines or a 'full house' you win!
80-Ball Bingo – similar, but this time with tickets containing a 4×4 grid. A single prize is offered, that being to the person who marks off all 16 numbers.
75-Ball Bingo – a 5×5 grid this time, featuring numbers from 1-75.
30-Ball Bingo – a speedy game, there are only 9 numbers on a 3×3 grid, players requiring to mark off all of them to win.
Terminology
Some of the most used bingo terminologies include:
Cards – at least one 'card' is to be purchased before you can play. Your card contains numbers, and if any of yours are drawn they are checked off your card.
Pot – the amount of money in the 'pot' is what can be paid out to players. In some games, this all goes to one player, in many others, it is shared.
Draw – balls are drawn at random. When they match the ones on your card, they are marked off or 'daubed' and when you have enough of them according to the rules, you win.
Line – when you mark off all of your numbers in one line, you may win. Prizes in 90-ball bingo are given out for one line and two lines, increasing all the time.
House – many games finish when a 'full house' is won. Matching all of your numbers in a shorter game, or a whole column in a longer game wins the house.

Numbers – all numbers in the game of bingo have slang attached to them, such as "Kelly's Eye" for 1, "Two Little Ducks" (22) and "Top of the Shop (90) etc.
Find an online bingo site
Do some research on the many online bingo sites around to find the one that suits you. Games should entice you, should be cheap enough to play and the site should be licensed by the Gambling Commission. As a starting point, pick one of the major well-known sites as they are popular for a reason.
Join up
Online bingo sites make it really easy to join. This is done at the click of a button, and you'll be required to enter your personal, contact and financial details. The latter simply means putting in your debit card number which will be used to fund your account.
You choose the amount, your bingo site will never take money without you knowing it, and you can also claim a new customer bonus. Your bonus should be claimed, as it can often turn a £10 deposit amount into £40 with which to play which is great for getting you started.
Deposit money and play
Once you have deposited money into your bingo account, it will show immediately and you can get going. Simply choose your bingo room or game, your ticket amount (some are as cheap as 1p each), and how many cards you want to play.
If you're lucky enough to win money you can withdraw it back to your card as real cash. Simply head to your online bingo account and request a withdrawal. It's worth noting however that when you've used bonus money, you may not be able to withdraw it until you have bet a certain amount.
As you play, it's a good idea to get involved in the bingo chat rooms. These are friendly, well-moderated rooms and talking to others will help you understand all you need to know.
Step-by-Step Guide
The basic steps then to playing online bingo for the first time are:
Get to know the bingo terms
Find a suitable online bingo website
Join up
Claim your bonus and deposit money
Play
Withdraw your winnings!