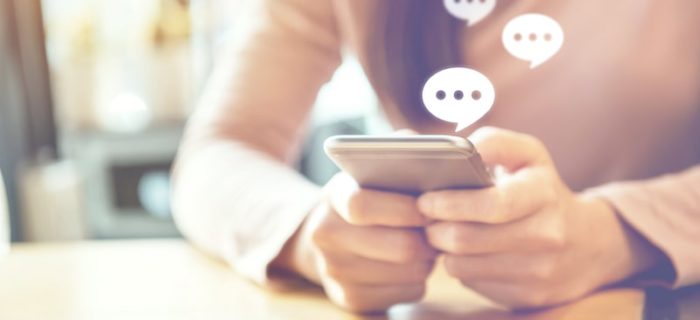 Bingo has long been known as a very social game. People come together en masse to land-based bingo halls on a regular basis. As well as enjoying the actual playing of the game, a lot of the attendees also enjoy the social element of the games. They can meet new people or catch up with old friends while they are playing in the bingo hall.
Some people were concerned that this element would disappear as a result of the significant transition towards online bingo games. Many individuals did not think that this social element would be possible anymore in the online environment. However, operators managed to figure out different ways that they could keep somewhat of a social element to the games.
What Are the Benefits of Online Bingo Chat?
While it does not exactly replicate meeting people in person, there are still some great social elements to playing online bingo. This is not really seen with most other forms of online gambling. Most of the leading online bingo sites these days will have live chat built into specific games, as well as having general chat rooms for the bingo platform as a whole. Here are some of the benefits associated with using online bingo chat:
1. Ability to Talk With People
First and foremost, the ability to chat with other people while playing bingo can be very enjoyable. Some of your friends might be in the same game and you can shoot the breeze with them. You might want to talk about what is happening in the given game or just about general topics. You can also get to know new people and share your common interests. Over the years, plenty of people have met long-lasting friends from simply chatting through online bingo sites.
You can often talk with people from all different types of backgrounds and people who come from all parts of the globe. It also creates a nice and relaxing environment. Rather than getting overly caught up or disappointed with how the game is going, you can at least enjoy the chat. Therefore, even if you haven't had much luck with your tickets, you will still get some enjoyment out of your playing experience.
2. Prizes on Offer
One of the great perks of using the chat rooms at online bingo sites will be the possibility of getting spot prizes. While not every single bingo site will do this, there are many platforms that will hand out prizes from time to time to people who are using the chat function. These could be free spins for slots on the site, freeroll bingo tickets, and other bonuses. Therefore, by engaging somewhat in the chat, you can potentially get your hand son some great benefits.
3. A Nice Break
When you are playing online bingo, there may be times that you would like to take a break from the constant gameplay. Online bingo can be full of action and can require a lot of concentration. You may want to step out of a game for a while and simply relax while chatting to other users on the site.
This is especially the case if you happen to be on a bad streak. The ability to take your mind off the gameplay, refresh, and then proceed with your day in a calm state of mind is worth it alone.
4. A Safe Environment
Most people will have heard of the dangers of certain types of online chat rooms. However, the rooms on online bingo sites are going to be well moderated. There will be moderators in the chat rooms of all of the leading online bingo sites to make sure that everyone is having a good time.
They will also monitor to make sure that nobody is stepping out of line or being rude to fellow players. Therefore, you know that you are going to be in a safe environment where you can relax.
Conclusion: The Benefits of Online Bingo Chat
Online bingo is a very social game, just like when it is played in a land-based setting. The chat rooms are a great way for you to relax and chat with like-minded people. There are also regular prizes handed out, with moderators in the chat making sure that everyone is having a good time. Therefore, if you are looking to play bingo while still enjoying the social element, online bingo could be the right choice for you.
To see some expert reviews of the best online bingo sites, you can check out some comprehensive reviews at the Roger.com bingo section.