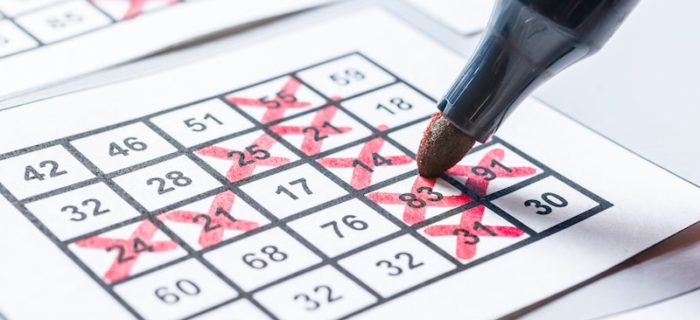 Bingo is brilliant entertainment. Many people play simply for social and fun elements, and why not? Ultimately, it is a game of chance and not skill and there is nothing we can do about that, but we can maximise our chances of winning by simply playing the numbers rather than the game.
How to Become a Bingo Champion
Take a look at our top five tips on how to become a champion bingo player online:
1 Join in the Bingo Chat
All online bingo sites come with chat rooms, professionally moderated by the site. The chat rooms were created to replicate as much as possible the social element of bingo halls, but they can be used very much to your playing advantage too.
Make sure when you join a bingo website and enter a bingo room that you engage in the chat. As well as making the games more fun, you will undoubtedly pick up some handy tips from fellow players who may well be more experienced than you.
As well as this, there are often extra bonuses given out in community-moderated games. This is important as, even when playing a game of chance, we can increase our win percentages by being clever about grabbing everything possible on offer.
2 Take Your Bonuses
Again, we cannot magically make our numbers come out, but to be more successful in online bingo we need to maximise our cash.
A good bonus, especially as an existing customer which takes the need away to keep opening new accounts, means you can up your bets responsibly without risking more of your own money.
Take your initial sign-up bonus and anything else that comes your way as you go along to give you more to go to war with, but always keep an eye on those wagering requirements as they'll stop you temporarily from withdrawing cash.
3 Be Choosey About When You Play
Once more, this is about playing the numbers rather than the game in order to increase your winning chances.
Take the RTP, or 'Return to Player' percentage for example. Approximately 80% of what is staked by players on a typical online bingo game is returned as winnings. However, this figure is taken as an average across all players for a whole month and so there are natural peaks and troughs.
With that in mind, being picky about when you play is a very key point. The more people in a bingo room, the bigger the bonus may be. However, the more people you're up against then naturally, the less chance you have of winning.
Playing in the morning or very late at night means there are fewer players in the room. While this makes the jackpot smaller, regular wins are more likely to come your way and that is exactly how to be a bingo champion – keep accumulating winnings.
Every time you're in a bingo room, the number of players will be shown on screen.
4 Little and Often is the Key
We'd all love a big win, but regular success is the key. We cannot bank on landing a progressive jackpot so yet again, we play the numbers.
Not blowing your bingo budget on one or two games is the best strategy. Betting big means, if you happen to go on a losing streak, your time will up before you know it, but betting small means regular wins if you're on a good streak and staying in the game to fight again when you're not winning.
Those small win amounts keep adding up, so bet small and don't increase stakes when the wins come your way. Bank it all as profit.
5 Play Multiple Cards
Playing more cards is obvious – the more numbers you have the more likely you can land a full house. You can combine this with our other tips too.
Tickets are available from 1p in the UK, so whatever your budget you can buy multiple cards for one game to increase your chances. Do this at a rate that suits your budget, with a bonus if you can, and at very quiet times.
Imagine being in a bingo room with 100 other players, using up your £20 budget on a couple of games, having just a couple of tickets and winning nothing. The fun is over very, very quickly.
Instead, get into a room with 10 players or less, buy cheaply and increase your numbers, and you will quickly see smaller and smaller wins.