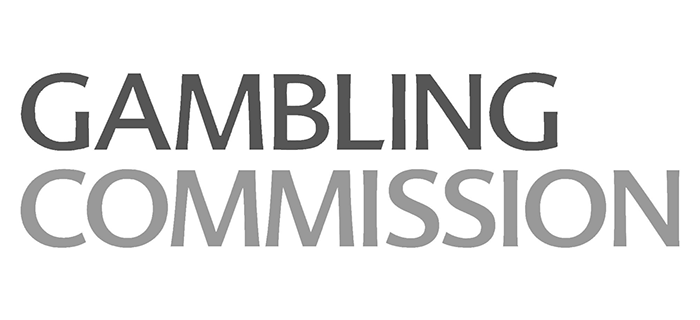 Set up in 2007 to replace the Gaming Board of Great Britain. The Gambling Commission is an executive, non-departmental public body of the British government.
Essentially, it regulates gambling and supervises industry-related law in Great Britain. And, although it is non-departmental, it is sponsored by the Department for Culture, Media and Sport.
Since 2014, any company which wants to advertise gambling and take bets from games in England, Wales or Scotland must hold a Gambling Commission licence.
The body has a wide-ranging remit, encompassing betting, bingo, casinos, arcades, lotteries and slot machines. It also covers online gaming and betting done over the telephone, although not spread betting. Since 2013, it has regulated the National Lottery.
As well as issuing licenses to operators, the commission gives advice to the government (national and local) on issues related to gambling. It also works with the police and other authorities where it suspects illegal gambling may be taking place.
It has the power to issue and revoke licences to operators and can impose fines and investigate and prosecute illegal gambling.
Aims
The Gambling Commission's stated aims include:
Keeping gambling free from crime
Protecting potentially vulnerable players from gaming-related harm
Ensuring that gambling is carried out in a fair, open environment
Investigating and prosecuting illegal gambling
Improving industry standards
It can also offer advice to any members of the public holding a charity fundraising event in which any kind of gambling may be involved.
The website offers a huge amount of information on a large range of relevant issues, including responsible gaming, self-exclusion and helps with problematic gaming.
Additionally, if you have a problem with a gambling organisation, an alternative dispute resolution (ADR) service, the National Lottery or the Gambling Commission itself, you can complain via the commission's website.
The commission also published a series of guides aimed at helping consumers to understand the gaming industry and tips for steering clear of fraud and scammers with safe gaming.
Monitoring and regulation
The Gambling Commission works to ensure licensees comply with the requirements of the Gambling Act 2005, as well as similar standards and regulations.
It has the authority to visit licensees and scrutinise their financial activities. Following these visits, Gambling Commission specialists can make recommendations for changes. Equally, extra licence conditions can be added or taken away after a visit.
Actions that can be taken against a licensee which has breached the rules include:
Issuing a warning
Imposing a fine
Revoking a licence
Operators and other licence holders which have had some form of a regulatory sanction imposed are named in a list published on the commission's website.
Investigations
The Gambling Commission has an intelligence department which gathers details of any relevant suspected illegal activities. An initial investigation builds a picture of the situation, and then senior managers are informed.
Where suspicious activities are confirmed, the Commission collaborates with police forces and other organisations.
Criticism
Over the years, the Gambling Commission has not been immune to criticism. It came under fire, for example, for failing to prevent the growth of High Street fixed-odds betting terminals.
Other occasions where the body has been criticised include:
In 2014, the UK-regulated web-based bookie Canbet closed, owing customers millions. It led to question over the commission's ability to protect British gamers from a rogue trader. However, the commission only gained overall responsibility for UK regulation in November of that year.
In September 2014, when UK-regulated web-based bookie BetButler shut down. Concerns were raised over payout times and the company's finances months beforehand.
Notable actions
In early 2018, British bookmaker William Hill received a £6.2m fine for failing to protect players following a string of failures to prevent money laundering.
That May, LeoVegas received a £600,000 fine over misleading adverts and failings in its self-exclusion policies.
In June of the same year, the commission slapped operator 32Red with a £2m penalty for failing a problem gamer who had deposit more than £750,000 with the website for more than two years. The Gambling Commission said the customer could not afford the bets and this had not been checked, despite various earlier regulatory rulings.
In late July 2019, Ladbrokes Coral was ordered to pay out nearly £6m for previous anti-money laundering failings while also falling short of social responsibility standards. An investigation criticised a lack of effective protections for safeguarding consumers at risk of gambling-related harm or for preventing money laundering.
In September 2019, land-based casino Siverbond Enterprises Ltd received a £1.8, fine plus an operator's licence warning. It also had extra conditions imposed on its licence for money laundering and social responsibility failings.
As mentioned above, the Gambling Commission, like any other organisation of its size, may not be perfect. But as the UK's official industry regulator, it's certainly worth knowing about and taking notice of.