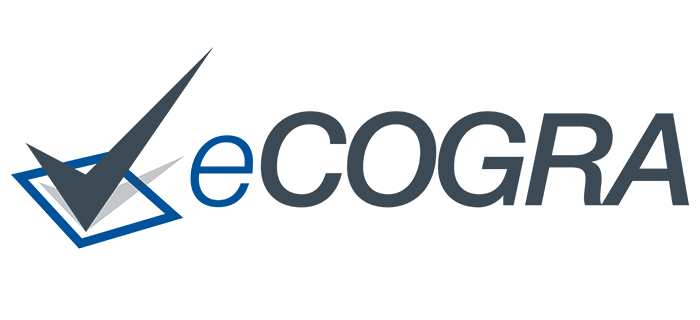 What is eCOGRA?
Gambling is far from the only industry to have experienced issues concerning privacy and fraud over the web, where regulation is notoriously challenging. So regulatory bodies such as eCOGRA work to ensure that online gaming provides players with an experience that's both fair and enjoyable.
London-based eCOGRA was set up in the UK in 2003 as the first official self-regulation scheme for the global gambling industry. It acts as an internationally recognised testing lab and inspection and certification body which specialises in certifying web-based gaming software and auditing Information Security Management Systems.
In a nutshell, eCOGRA (which stands for eCommerce Online Gaming Regulation and Assurance) focuses on fair playing, protecting players, especially potentially vulnerable customers, and demanding responsible behaviour from operators. It also works to prevent underage gaming, combat fraud and crime and help ensure fast and accurate customer payments.
It prides itself on its integrity and independence and regularly has to demonstrate independence from industry organisations so that there are no conflicts of interest.
Most leading operators, software developers and affiliates worldwide display the eCOGRA logo on their websites.
And many online gaming jurisdictions worldwide including the UK, but also across Europe and elsewhere, have accredited eCOGRA as a testing agency, certification entity and inspection body. It has never had an accreditation application to be accredited by a national regulator rejected, suspended, revoked or delayed.
Two types of services
There are essentially two main sides to what eCOGRA does – Approved Testing Agency (ATA) and Self-Regulation Services (SRS).
Approved Testing Agency (ATA) services
These specialise in certifying online gaming systems and software via agency testing. Already, hundreds of compliance reviews have been done for dozens of industry-leading software providers and gaming operators.
Among their client list are global names including Betway, Ladbrokes, NetEnt and Microgaming.
Self-Regulation Services (SRS)
eCOGRA's self-regulation activities concentrate on all of these policy objectives:
Protecting vulnerable players
Preventing underage gambling
Combating criminal or fraudulent behaviour
Safeguarding information and protecting player privacy
Ensuring accurate, swift player payments
Responsible marketing
Fair gaming
Commitment to customer support and satisfaction
Creating a reliable, safe and secure operating environment
eCOGRA Generally Accepted Practices
eCOGRA's Generally Accepted Practices (also known as eGAP) are the rules for affiliates, operators and software providers. They explain what these bodies need to do to justify receiving one of three formal eCOGRA certifications.
Should an individual organisation meet all these specific needs, eCOGRA awards them a seal of approval which they can then display on their website.
eCOGRA ensures the requirements are met via continual monitoring and reviewing done by its specialist team.
Most of these staff members come from an auditing background at one of the 'Big Four' auditing firms and are either chartered accountants or certified information systems auditors.
Seals of approval are awarded as follows:
eCOGRA's Safe and Fair Seal is given to online gaming operators complying with the organisation's eGAP rules on fair gaming, player protection and generally responsible behaviour. eCOGRA compliance specialists conduct yearly assessments via onsite reviews.
eCOGRA's Certified Software Seal is awarded to software developers that can show compliance with the relevant requirements. Again, there are yearly assessments, with a particular focus on the internal control and security environment, and the way companies control their software development processes.
eCOGRA's Certified Live Dealer Seals are again decided via yearly onsite reviews with continual monitoring.
A similar scheme is in place for affiliate programmes.
RNG and RTP reviews
A Nottingham Trent University study revealed that roughly 90% of players rate both monthly Return to Player (RTP) reports and Random Number Generator (RNG) fairness as important.
eCOGRA provides data monitoring for both, and analysis and certification services for dozens of top online gambling websites, in 13 different languages.
ISO/IEC 27001 certification services
eCOGRA is the first testing lab specialising in web-based gaming to have received ISO/IEC 17021-1:2015 accreditation.
Peace of mind
Not all fraud is immediately picked up by law enforcement agencies. But the eCOGRA logo on a website is a seal of approval which ensures you're playing with a certified operator, giving you added reassurance.
If you have a problem with an operator, it's easy enough to fill in the dispute form on the eCOGRA website. Of course, there's no guarantee that the matter will be resolved in your favour. And eCOGRA says itself that it cannot be held liable for losses, for example from live dealer sites, even if they hold their seal of approval.
But you stand a much better chance than if you were to take on a big-name operator single-handedly – so regulators like eCOGRA are always worth knowing about.