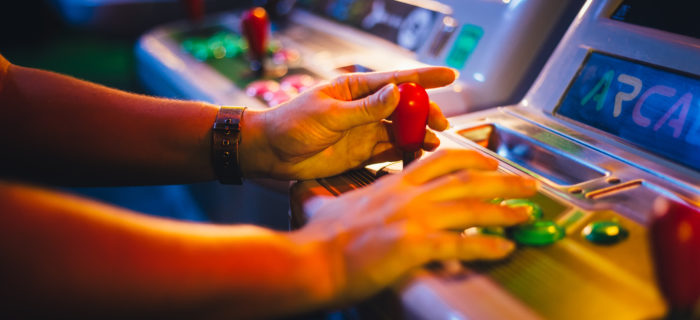 While the overwhelming majority of online gamers enjoy their hobby free from trouble and know when they need to stop playing, for a small minority, the activity may become less straightforward.
Problem gambling can be easily hidden from those around you. But it can also damage your health and relationships while having obvious financial implications. The NHS offers plenty of relevant information, and lists sources of help, as well as what to do if you're affected by someone else's gambling.
The main thing, clearly, is to take appropriate action if you think your gambling, or that of someone close to you, has become problematic, and to seek the right support.
What is self-exclusion?
This is the process under which you can request that a gambling operator excludes you from gambling with them for a particular length of time. (Usually up to five years.) It means that you won't be physically able to play at the websites from which you have excluded yourself.
Help from GAMSTOP
GAMSTOP is a free and independent national online self-exclusion service which allows gamblers to limit their own gambling activities online. Launched in April 2018, it's run by The National Online Self-Exclusion Scheme (NOSES) Limited, a not-for-profit organisation.
Ownership transferred in late September 2019 from the Remote Gambling Association (RGA) to GAMSTOP's directors, who own NOSES, in a bid to claim independence from the rest of the industry.
GAMSTOP works by banning access to gambling websites or apps which UK-licensed companies run, for as long as you decide you wish to be prevented from playing. Options include exclusions of six or 12 months or five years, and tens of thousands have already joined the scheme.
Its first phase was well underway at the time of writing. This means that while many of the industry's websites had signed up to it, not all of them had.
The plan is that the UK industry regulator, the Gambling Commission (GC), will require all web-based gaming sites to join GAMSTOP, with betting websites facing losing their licences if they fail to sign up to the scheme. You can view the full list of participating companies here – it's regularly updated.
It includes some big names such as 888, Betfair and Ladbrokes, with most operators understood to have committed to signing up.
The service is only open to those living in the United Kingdom, and final approval from the Gambling Commission making membership mandatory was thought to be imminent in September 2019.
How it works
Registration
Of course, only you can sign up to GAMSTOP. You can't do it on someone else's behalf, nor can anyone else do it for you. However, you could, of course, offer support to someone else or tell them about GAMSTOP and encourage them to join.
Registration is straightforward, and should only take a few minutes. Equally, you only have to do it once.
To register, you'll need to confirm who you are with a few standard personal details, including:
Date of birth
Email address
Postcode
It's all pretty simple after that. You'll get an email confirming the details of your self-exclusion, which can take up to 24 hours to kick in.
Once your selected time period is up, you will then need to contact GAMSTOP to be able to gamble again. Equally, while it is effective, you need to tell GAMSTOP if you change your address, email account or name. You can sign in at any time to view the details GAMSTOP holds about you.
Equally, it goes without saying that it's up to you to make sure the period of self-exclusion is a success. No one else can do any of the hard work for you.
What GAMSTOP can't do
There are a number of things this scheme can't do for those who think they may have a problem with gaming. These include:
Stopping you from receiving gambling-related marketing material. However, you can, of course, unsubscribe yourself from emails from operators, or unfollow them on social media sites such as Facebook and Twitter.
Returning any funds from any industry operators with whom you have accounts. It will be up to you contact the company to organise that.
If you're a customer of a site not listed with GAMSTOP and wish to exclude yourself from being able to play with that operator, you will need to get in touch with them directly yourself.
Criticism
Early in 2019, a BBC investigation found that it was still possible to place bets online after joining GAMSTOP, simply by changing a few minor user details, including just misspelling a surname. The probe found it was easier than it should have been to open a new account with an operator and carry on gambling, even following the self-exclusion.
Another criticism that has been levelled at GAMSTOP is that, as mentioned above, they cannot stop compulsive gamblers from being bombarded with marketing material. (However, you could fit an adblocker to help reduce exposure to online advertising.)
GAMSTOP has worked hard since the investigation to address these issues. So it's still worth checking out what they have to offer if you think you or someone close to you has an issue with betting.