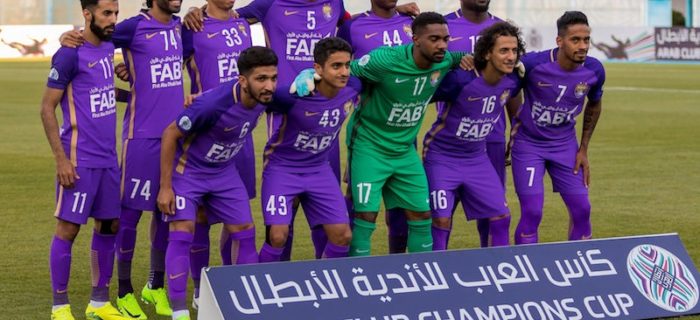 An annual club football competition run in the style of the UEFA Champions League and the AFC Champions League. The Arab Club Champions Cup is the top tournament for clubs from around the Arab world. Learn more about Arab Club Champions Cup Betting.
Known also as the Ligue des Champions Arabe for French speakers, the Arab Club Champions Cup is run by UAFA, the Union of Arab Football Associations. It consists usually of 38 teams in total:
19 coming from the Confederation of African Football
19 from the Asian Football Confederation.
The tournament was inaugurated in 1981. It was run along with the Arab Cup Winners' Cup as well as the Arab Super Cup, though in 2002 these other two competitions were merged into this championship.
Possibly not surprisingly, clubs from Saudi Arabia have notched the most wins in this tournament. Although the first-ever winners were Al-Shorta of Iraq way back in 1982. 19 unique clubs have taken this title and several have won it more than once.
Much in the same way as only one club has ever managed to defend the Champions League in Europe, only Algeria's ES Setif have taken consecutive wins in the Arab Club Champions Cup as it remains very competitive.
Running Format of the Arab Club Champions Cup
After a preliminary round to determine the final competitors, the first and second rounds of this tournament are a familiar two-leg knockout affair, ultimately leaving the elite eight clubs to contest the quarter-finals in the same format in December and January.
Again, staged home and away the semi-finals take place anywhere between February and April depending on the availability of teams from different territories with the final set to take place in a neutral venue as a one-off event in mid to late April.
Biggest Teams
Africa and Asia are very close together within this cup, clubs from the former having won it 15 times and the latter 13. Saudi Arabia and Tunisia appear strongest in terms of specific countries, though in terms of individual clubs the Arab Club Champions Cup has been well shared out.
Teams that have won this two or three times each up to 2019 include:
Esperance de Tunis
Al-Rasheed
Al-Hilal
Al-Shabab
CS Sfaxien
Al-Ettifaq
ES Setif
So from a betting point of view, it's not really worth looking out for an Arab Real Madrid or similar.
Key Betting Markets
In the earlier rounds of this tournament, all the while being a knockout affair, the goals can flow which is partly down to some of the weaker sides still being involved. So, while this can mean more entertainment, it often comes by way of teams being thrashed to nil. In other words, try not to get too involved in things like 'Both Teams to Score'.
When we get to the quarter-finals and beyond, things become a lot tighter for a couple of reasons. By now the teams are more closely matched. However, they become much more cagey knowing that they are just a few games from victory. These can be very low-scoring affairs which is something to keep in mind when having a bet.
Allied to this, home teams don't have the strongest record in the latter stages of the Arab Club Champions Cup. They are too afraid to go forward for fear of conceding an away goal in the first leg.
Here's where to concentrate your efforts:
Away Wins – while in first-leg matches form the quarter-finals onwards things remain very tight, in the away leg it can be that home teams sense their chance of victory and begin leaving gaps at the back. With away teams still priced competitively in most markets, they can be backed to break late in games and steal a winner within 90 minutes, often leading to profit.
Total Goals Betting – from the quarter-finals onwards, betting on 'under 2.5' or sometimes even lower can pay dividends for the same reasons given above, especially when a match doesn't feature a real tournament favourite.
Place Your Bets in the Arab Club Champions Cup with Roger.com
There may be a lack of easy home wins and very few goals, but these factors themselves often present us with some great betting opportunities in what is otherwise a very obscure football tournament on the world stage.
Get your Arab Club Champions Cup wagers on now with any of our recommended online bookmakers to ensure you are getting the best possible odds.