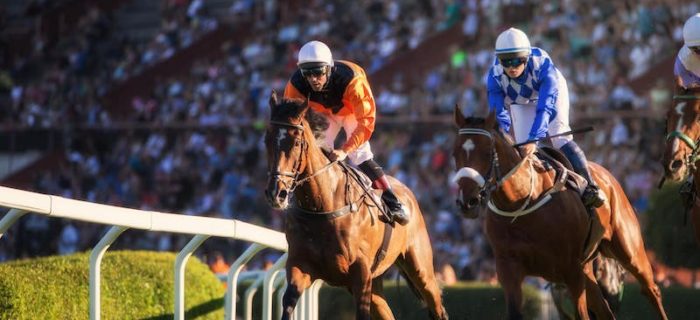 Taunton Racecourse is located in the solid jump racing territory of Somerset. It is just 30 miles from leading trainer Paul Nicholls' base. Taunton has a strong history in the racing sport. In fact, Taunton has had racing since the 1700s. However, this track itself is surprisingly new.
Taunton Racecourse opened in 1927. It was called "Britain's newest racing venue". That is until 2008 when the all-weather track Chelmsford City opened in 2008. It remains the last National Hunt racecourse to open in the country.
Taunton upholds National Hunt traditions. For instance, it hosts races throughout the winter months. In addition, it has a reputation as a good place for promising hurdlers to begin their careers. For example, top-class types Well Chief and Penzance set their careers in motion here before going on to much better things later on.
The venue has around 15 fixtures pencilled in each season. While none of its individual events are necessarily top-class in their own right, they always remain competitive. Also, the location means that trainers, jockeys, owners, and fans want to visit, so race days are always attractive.
Taunton Racecourse Ticket Prices
There are a number of gift and race day packages available for those looking to make a special day of it. These packages are available at various price points. But in terms of general admission pricing, it's pretty straightforward.
For instance, you'll pay £20 at the gate or £16 in advance. These prices aren't that cheap for a racecourse entry. However, it's worth it when you consider that this venue doesn't segregate visitors the way other courses do. The price is fair, allowing racegoers the chance to visit all areas other than hospitality or members seats.
It's also worth mentioning that Taunton is one of the few tracks to also offer a free race day in March. That is, as long as you order tickets before the end of February.
Taunton Track Details
Taunton may be Britain's youngest National Hunt venue. However because it has been operating for the better part of 100 years, it's well established, so we know what makes this track "tick".
The hurdle and chase courses are sharp with relatively tight right-hand turns, which are factors that keep horses honest and make racing here tough enough despite the perceived small, easy nature of the fences. The track is just one and a quarter miles in length.
The course has undergone numerous changes over the years. For starters, when the nearby M5 motorway was under construction, the racecourse used the removed earth to extend the bends and the back straight, giving the course the appearance that it has today.
After the installation of a reservoir at Taunton, the ground conditions also improved with better winter conditions now evident during the racing season, making it a nicer prospect for certain horses when other parts of the country are offering very soft or heavy going.
Jockeys have reported that Taunton is tricky enough to ride and that they need to keep their wits about them. Races tend to get going in earnest here a long way from the finish, sometimes too far out, though there is a downhill run 2-3 obstacles from home, which some leaders use to get a seemingly unassailable advantage.
This often fails, however, with the increase in speed catching some horses out, especially novices, so don't be put off by those stronger jumpers who are better held-up for a late challenge as they often do well at Taunton when others fall or don't see out the finish.
Major Meetings at Taunton
While we wouldn't describe any of Taunton's individual races as on a par with Cheltenham, Newbury, Ascot, or Aintree races, you should always be on the lookout for novice races around here. That's because these races feature potential stars of the future.
As well as this, the below meetings have attracted plenty of support over the years and remain among the better race days in terms of racegoer's experience and all are staged during Taunton's National Hunt racing season during the winter and into the spring:
Place Your Taunton Bets with Roger.com
So, now you're up to speed on the latest at Taunton Racecourse, and you're probably ready to place a bet. We have just the thing. You can bet safely and securely using any of our recommended online bookmakers now! Go to Roger.com for more information.