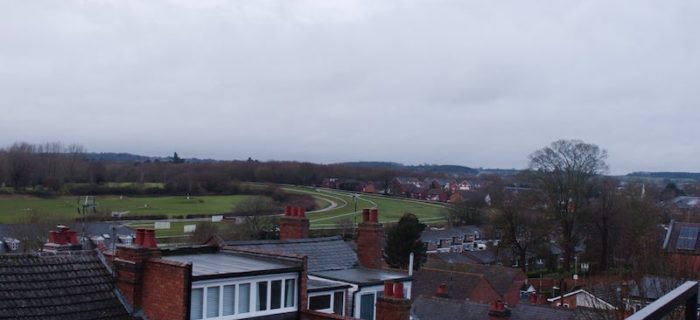 Warwick Racecourse is in Warwick, England. The famous track has been hosting horse races for centuries. Now, it is dedicated to National Hunt racing and it hosts about 25 different race meetings each year.
In recent years, the track has undergone a lot of renovations and refurbishment work. There is a driving range and nine-hole golf course at the centre of the track. There is also a facility for local people to walk their dogs at the track, which is very popular.
History of Warwick Racecourse
Warwick Racecourse is home to a lot of tradition. The first-ever race to take place at the track was in 1694. Therefore, it is one of the oldest tracks in the country still operating today. The first official race at the track was in 1707. However, it was another 102 years for the track got its first stand.
In 2014, the Jockey Club Racecourse implemented a plan to become one of the best small tracks for jumps racing in the region. One of the most famous horses in history raced at Warwick Racecourse in 1967. Red Rum took part in a flat race that year, which was the same year that the Jockey Club purchased the track.
Traditionally, Warwick Racecourse hosted flat races. However, following the death of a horse during a fall in 2014, this was no longer the case. Since August 2014, Warwick Racecourse hasn't had any flat races.
The Racecourse
For a lot of years, Warwick Racecourse was a dual-purpose course. However, the last flat race took place in 2014. There are meetings at the track from September until usually the end of the season. The bigger events usually take place in January and February.
It is a left-handed track and fairly flat with the main exception being a steep climb just after the winning post. These bends are sharp and the back straight is a long one. The jumps are tricky as the hurdles are pretty close to one another. However, it still has a very low casualty rate.
Ticket Prices
Ticket prices for Warwick Racecourse will usually depend:
when you buy them,
where you buy them, and
what package you purchase.
Tickets are generally cheaper if you buy them in advance online. That is, the prices are usually higher if you wait to buy them on the day at the gate. There will also be different types of packages on offer depending on your budget.
Note that the ticket prices can vary depending on the meeting taking place. For instance, the more high-profile meetings naturally having bigger ticket prices. The lowest price you can usually expect is £10.
Tactics to Consider
Because Warwick Racecourse is such a tight course, front runners tend to perform well. It is ideal for speedy horses and it is very tough for novices. Many of the more inexperienced horses tend to panic due to the quick succession of jumps. Former flat horses tend to do well because of the sharp turns.
Biggest Races
The Leamington Novice's Hurdle is a Grade II race that takes place in January each year and is for horses that are at least five years old. The race is run over two miles and five furlongs. There are also eleven hurdles. Novice hurdlers are the name of the game and it has been running since 2002.
In addition, the Kingmaker Novice's Chase is a National Hunt steeplechase taking place at Warwick. It is also a Grade II event and is open for horses that are at least five years old. It takes place over one mile and seven furlongs. In total, it has a dozen fences and usually takes place in February. The Kingmaker has run since 1991. However, it has changed in distance slightly a few times during its lifetime.
Place your Bets with Roger.com
There are plenty of meetings during the year at Warwick Racecourse. That means there are plenty of opportunities to place bets. If you are looking for a good bookmaker to place these bets with, Roger.com has you covered.
You can check out all of the unbiased and objective reviews to quickly see which operator best fits your needs. This means you can get started placing your bets on these races in no time.