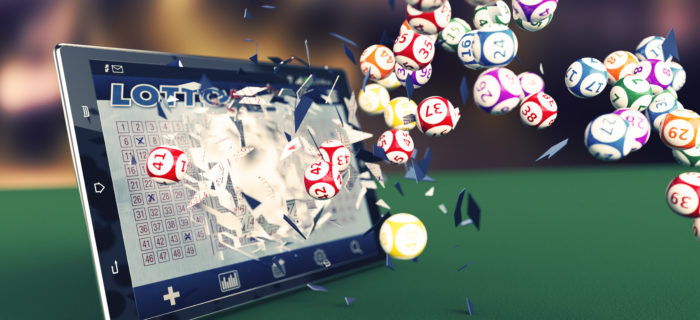 If you're new to the world of online bingo or assessing a new operator, you may be understandably reluctant to part with real money before you've had the chance to get to grips with things.
The good news is you don't have to.
Our guide to the best online bingo with no deposit
Choose free no deposit bingo games and you can try out different variations without the risk or having to pay a penny in deposits. In an increasingly competitive marketplace, this is becoming ever more possible, with more operators offering it for at least some of their bingo variations.
You usually have to register a few details before you can start playing. Equally, as always, it's worth checking the terms and conditions of any new operator in advance, too. Additionally, you may find you need to register card details, so be sure you're happy doing this and don't forget to cancel them if you want to leave.
But if you play your cards (or bingo balls!) right, you should be able to withdraw any bonuses and our winnings without problems, and without having spent a thing.
Bonuses and wagering requirements explained
While a welcome bonus is typically a percentage of your first deposit, some sites offer a no deposit bonus. This means you get some bonus dosh just for opening an account – no money has to change hands. This can be up to a tenner, while other 'no deposit' offers may involve free whirls on slots.
Look out for wagering requirements before getting stuck in with a new website – this is how much a player needs to spend or play before they can withdraw their winnings.
It's typically expressed as a multiple of the bonus offer. So if you claim a tenner on signing up and there's an x5 wagering requirement, you'd need to spend £50 overall before you can make a withdrawal. These vary significantly from one website to another.
What to look for in a new bingo website
When you're looking out for a free no deposit bingo site, as well as the above, check out:
Ongoing promotions – including cashback offers, free spins, prize draws and the like
The range of games available
Design and graphics
Customer support
Approach to security and fairness generally
Range of banking options
Our best online bingo with no deposit
We've put together six great websites offering no-charge, zero deposit bingo.
This award-winning site has won industry plaudits for its range of games and bingo rooms, and no deposit is needed to take advantage of its newbies' room for three days when you register an account. This means you can play for up to £900 in bingo bonuses.
More free bingo rooms are available, but you'll need to make your first deposit.
Also known as the home of free bingo, Costa again offers a nicely varied line-up of games and rooms, good customer service, a mobile app and pleasing design.
You can try out this website with a free fiver's bonus. Just register for an account. You will have to provide valid card details and register with the code SUN. However, no money is taken from your account, and, of course, no deposit is required.
Popular for its neighbourly feel, varied games library and general user-friendliness, Bingo Street is an industry heavy hitter.
Newcomers have the chance to win up to £300 every day, with free games for three days with no deposit needed.
Other free games are also available, although you'll need to be a regular player and make cash deposits.
Gala is clearly a household brand, and its size is reflected in the sheer variety of games and their quality. From cheap and cheerful to a big jackpot game to splurge on, you're bound to find something to suit your bingo needs.
The deal is that you enjoy a tenner's free bonus with no deposit within 72 hours of registering your card details.
This is a good one to go for in that the no deposit offer doesn't involve supplying bank card details.
You can play free bingo for three days without having to make a deposit, and win up to £888 as a free bonus with this operator.
You'll also be playing with a well-known, highly trusted brand, offering plenty of 90 and 75-ball games and a lot more besides.
This is a fun, friendly and big-hearted site (pun intended!), one that's always happy to spread the bingo love, with a well laid-out lobby and, of course, as much great bingo as you can handle.
Play bingo for three days with no deposit needed. There are stacks of free games from which to take your pick, and ongoing promotions if you decide to become a regular player.
Summing up
You really can enjoy bingo without having to pay a penny, if you know where to look.
After all, as Nesta Jojoe Erskine put it:
You don't get lucky while sitting in the sofa with arms crossed doing nothing. You can be lucky only when you are prepared.
Using the sites above can help you be prepared – to win big! Give them a whirl – and remember to let us know how you get on.