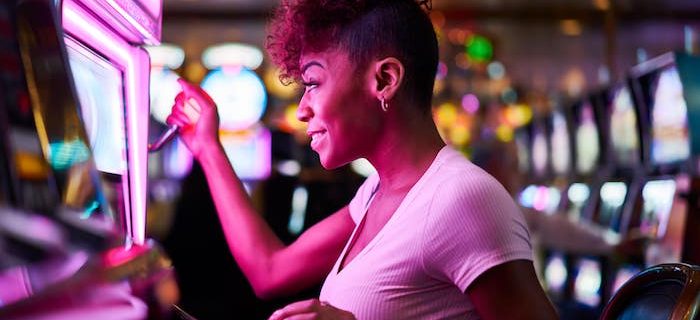 We've all heard the expression 'the luck of the Irish', and so it's perhaps no surprise that Ireland has a strong gambling culture, from having a flutter on the horses and a deep national love of racing to buying a lottery ticket. Numerous online slot games take an Irish theme – and it's a country associated with shamrocks, four-leafed clovers, lucky Leprechauns and so on.
Equally, betting shops and online operators on the Emerald Isle employ thousands of people. In June 2019, it was reported that the industry generates some €100m annually in taxes for the government, while the industry as a whole is worth between €6bn and €8bn, a formidable sum given Ireland's modest size as a country.
One Irish Department of Health study found that 67% of Irish people of legal age had gambled during the past year, most commonly on scratchcards and lottery tickets.
However, when it comes to problem gambling, Ireland has higher levels of problems than most. Problem Gambling Ireland reports around 30,000 in the country have issues related to betting.
Over the past decade, the country has been trying to work out how to keep its law relevant and keep up with a rapidly changing industry that's increasingly driven by technology.
Background to gambling laws
The Betting Acts of 1854 and 1931 clearly can't address the explosion of online gambling which came so many decades after they were drafted
The Gaming and Lotteries Act of 1956 addressed casino gambling – and actually stopped commercial casinos from being run in Ireland. However, gambling clubs offering casino games and with a membership are not illegal, and so this was this loophole used which didn't violate the 1956 Act. The Act also deals with amusement arcade gaming machines.
The National Lottery Act of 1986 created Ireland's lottery industry, and the nation's Lotto game was launched in 1988. Today, Lotto, EuroMillions and Daily Million are among the available lottery games.
The Gambling Control Bill was first put to the Irish parliament in 2013. Its aim was to bring the Irish gambling industry under the same level of regulation as the next-door UK.
As an EU member state, Ireland is subject to relevant European Union gambling legislation
Is online gambling legal in Ireland?
As things stand, today it's perfectly legal for Irish citizens to enjoy playing at an online casino. And today there are online and land-based casinos across Ireland. The law has specifically legalised offshore gambling and licensed domestic online gambling.
Changes afoot to regulation in Ireland
In spring of 2019, Irish Taoiseach Leo Varadkar acknowledged that a new gambling authority to regulate Ireland's betting industry was needed, but would not be operational for at least a further year and a half.
At the same time, the government approved an interim measure to update outdated laws.
In 2019, it published a working group report into gambling which looks at how best to reform the current decades-old legislation. (At the time of writing, new laws were still being considered.)
A levy of on every part of the industry will finance the new body
The proposed authority would issue all licences and permits for gambling after an initial transition period, within the categories of betting, gaming and lotteries, machines, online gambling, bingo and casinos
Some of the money raised will be used to fund programmes for those with issues with problem gambling
It is proposed to standardise the age limit for participating in all activities under the 1956 Act at 18 years of age
The government also plans to have a new limit of €500 on the maximum payout from gaming machines – revised from €750 per game; while the maximum stake has increased to €10. (These limits hadn't previously gone up since 1956.)
An anti-money laundering and sports betting integrity units are also proposed
Local authorities, Revenue Commissioners, Horse Racing Ireland, the district court and others would have no further direct responsibility for gambling licensing
The new authority could impose fines on operators who breach licence conditions aimed at preventing problem gambling or gaming involving children or vulnerable adults
New code
The new regulator could also set up a new code for gambling advertising, promotion and sponsorship, in consultation with relevant departments, sporting organisations and others.
The report says:
The code shall contain appropriate, proportionate and effective measures having due regard to potential negative consequences for sporting organisations and events.
Among other things considered by the government's report are 'health warnings' similar to those seen on cigarette packets, and possible daily, weekly or monthly gambling spending limits.
Summing up
At the time of writing, huge changes are afoot to Irish gambling law and regulation. This seems to be a welcome move given how much the industry has moved on since the days of the 1956 Act.
There is no doubt that Ireland is working to enjoy a thriving gambling industry that's safe, legal and as well regulated as that of its closest neighbour, the UK.
Given the current state of flux, it's worth keeping an eye out as the law is updated and just double-checking that your gaming is indeed legal.