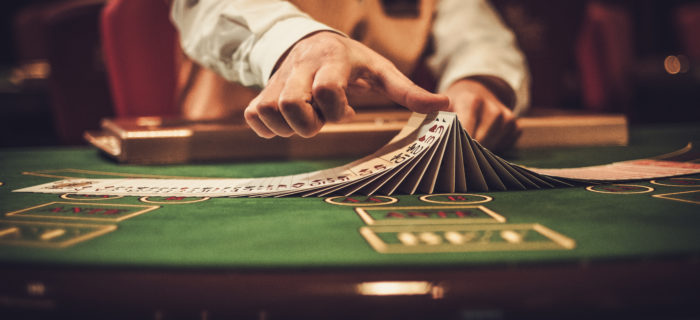 It's easy to think of Europe as a single entity politically, geographically and economically. However, as far as gambling is concerned, there's no pan-European standardisation of betting or gaming, meaning each individual state must pass its own laws.
That also makes the question, is gambling online is legal in Europe, harder to answer, because there can be significant variations between what is allowed in different countries. Equally, keeping up with the different legislations, especially regarding online gaming, can be challenging.
However, in general terms, online gambling is legal in most member states of the European Union. And many of the main gambling sites operate across the continent.
Most member states allow at least some games of chance to be played online. Some permit all types of games, others only some, for example, casino or poker activities.
According to Statista, the gross gambling revenue (GGR) of European nations accounts for 0.5% of GDP on average. And, overall, online GGR across the continent is set to reach €24.7bn by 2020, mostly generated by sports betting, web-based casinos and lotteries. So it's big business in Europe, and growing all the time.
While some countries have a state-controlled public operator, a growing number of EU nations allow more than one operator to provide services.
In legal judgements on online gambling, the Court of Justice of the European Union (CJEU) rules on whether the relevant national regulatory framework complies with EU law.
Is online gambling legal in Europe?
There are various online gambling jurisdictions across Europe, some of which belong to the EU and so are subject to its law and regulations.
These jurisdictions approve gambling sites' licences, allowing them to provide services legally, and regulate licensees. They include:
Alderney
The third-biggest of the Channel Islands has become known for being involved in the gaming industry, and is white-listed by the UK Gambling Commission (UKGC), meaning sites it licenses can offer their products and services to UK residents.
The Alderney Gambling Control Commission, launched in the summer of 2000, regulates web-based gaming operations on the island.
Gibraltar
Gibraltar has been licensing gaming sites for more than 20 years, and it's home to a number of industry-related operations.
These function under the Gibraltar Gambling Commissioner, while the Gibraltar Licensing Authority issues operators with licences and investigates applicants' suitability and eligibility. Again, it's a UKGC-whitelisted territory.
The Isle of Man
This is also whitelisted by the UKGC. The Gambling Supervision Commission regulates all online gambling activities on the island.
Malta
An independent state that also belongs to the Commonwealth and the EU, Malta was one of the first members of the latter to regulate online gambling. It's another whitelisted jurisdiction, and one of the biggest online gambling jurisdictions.
The Lotteries & Gaming Authority (LGA) regulates all gambling activity, and issues licences to online operators.
The role of the European Gaming and Betting Association (EGBA)
Formerly the European Betting Association, this organisation was established back in 2007 and is based in Brussels.
It represents the main privately owned online betting and gaming operators licensed in the EU.
It:
Promotes the creation of a safe and reliable European online environment for gamblers
Publishes a quarterly newsletters
Organises an annual conference – Responsible Gaming Day – to discuss best practice for responsible betting and gaming in the EU
Has members including leading operators such as bet365
Works with national and EU authorities and others to create a well-regulated, attractive environment for European players
It says:
Regulating a borderless online environment requires policies which are responsive, flexible, and borderless – that go beyond national borders to establish a more common European regulatory basis.
The role of the European Commission
The European Commission supports EU members in their efforts to modernise their national online gambling legal frameworks. It also works to help protect consumers, and the more vulnerable, such as young people.
In April 2018, it also asked the European Committee for Standardisation to create an EU-wide voluntary standard on reporting to support national regulatory authorities in their supervision of online gambling services.
Rules in some key European nations
You can read about the legality of gambling in the UK here.
Gambling in France
Many forms of gambling are legal in France. Among the country's three regulatory bodies is ARJEL, L'Autorité de régulation des jeux en ligne, which handles online gambling. It licenses operators wanting to provide online services to those living in France. That doesn't currently include casino games, exchange or spread betting.
In 2010, three forms of online gambling were officially legalised, including sports and horse racing betting and poker.
Gambling in Spain
Many online operators have dedicated Spanish sites.
The law has changed over recent years. Since 2012, operators have been able to apply for a licence, as awarded by the Spanish National Gaming Commission. As long as that's in place with your chosen operator, betting online is perfectly legal.
Gambling in Italy
The laws in Italy are fairly liberal, and in 2006 the country allowed sports betting online. Since 2011, licensees have been able to provide poker and casino games. So Italians have a wide range of sites they can access for different forms of online gaming.
Gambling in Germany
The situation is a little more complex here. A state monopoly on gambling was successfully challenged by the EGBA, with the European Court of Justice also involved. Since 2012, some private companies have provided gambling services.
There may be a need for more changes in the future, not least because Germany remains one of Europe's biggest markets. However, things are still largely unregulated and opaque, and there's no official licensing scheme. So there's little legal comeback in the event of any problems.
Summing up
As we've seen, gambling laws vary across the continent. To be absolutely sure you're playing legally, check the rules for the relevant country.
But, essentially, there are many opportunities for enjoying safe, well-regulated and legal online gambling in numerous nations across Europe.