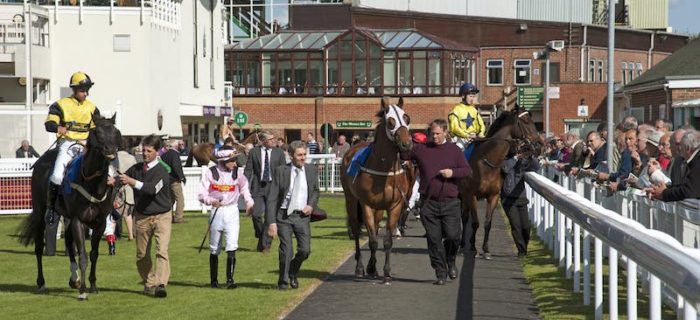 Salisbury Racecourse is located in Wiltshire. It is an extremely popular venue. In fact, it hosts 16 race meetings during the season, from April to early October.
The track is less than 30 miles from Southampton and Bournemouth. This means crowds come from the south coast as well as from the Salisbury area. The track hosts flat races only.
History of Salisbury Racecourse
Salisbury isn't anywhere near as notorious as Newmarket, Ascot, or York, for example. Nevertheless, this racecourse is steeped in history. The venue has hosted races since the mid-1500s. But it's more recent history is astounding in terms of the calibre of horses that perform here.
Brigadier Gerard, Eclipse, Gimcrack, and Mill Reef all have races named after them at Salisbury Racecourse. Furthermore, in 2005, Sir Percy won at Salisbury before taking the Derby at Epsom the following year. Look Here did the same thing in 2007/8, this time in the Oaks.
Salisbury attracts some of the best horsemen on its race days. Recently, top jockeys David Probert, Adam Kirby, and Tom Marquand competed here. Also, big names included title contenders Jason Watson and Oisin Murphy. Salisbury has also welcomed prominent trainers, such as crack handlers William Haggas and John Gosden.
Track Details
This is a unique right-handed 'loop' course. That means it's not quite a figure-of-eight and it's not an oval either.
For races of a mile and a half or a mile and six furlongs, for example, runners begin by heading the "wrong" way down the home straight past the stands before going slightly left-handed and taking in the loop. Then, they come right-handed and head back down the track to the finish.
Races between five furlongs and a mile are almost straight. That is except for a slight jink to the right to join the run-in, which has a steady rise throughout. The rise makes it tough for those who go too fast too early.
Performance on the Track
While some good juveniles come here in September for the six-furlong Dick Poole Stakes, it pays to look for those who have a mile pedigree for their three-year-old season as the straight here can often prove testing for young horses.
Jockeys have said that the ground runs away from riders at Salisbury around the bottom loop with tighter bends than expected. This catches a lot of people out. For this reason, experience in the saddle is important at this track.
For some reason, many punters don't consider the loop at Salisbury to be too important when it comes to the draw. But being wide is definitely a disadvantage here. Riders report that the ground can be slippery when wet. That's another reason not to get caught out wide.
Given that they take a slight left-hander to get into the loop in the first place, though, horses drawn middle to far side (high numbers) but with an experienced rider onboard can do well as they are bound to get into the best position when it counts.
Salisbury's Admission Prices
Salisbury offers a choice of three areas: the Bibury Enclosure, Grandstand and Paddock, and the Sarum Enclosure. Each area has a good view of the track and gets good reviews by racegoers.
Tickets cost £25 for the Bibury Enclosure (£20 in advance with the early bird offer). Grandstand and Paddock entry is £18 (£14 early bird). And Sarum Enclosure entry is £10. These are fair enough prices, but what is better is that under-17s always go free at this track.
Salisbury's Biggest Races
Events such as family days, Ladies Evening, and the season finale are all popular in Salisbury and get lots of support. But these four races are pretty high class and are the obvious standouts within the racing season here:
Given that there is a Group 3 race coming in September, the Dick Poole Stakes can often attract juvenile fillies who are on their way to the very top with many contenders from this event has gone on to race at Group 1 level in the future.
Place Your Bets with Roger.com Now!
Betting at Salisbury Racecourse can be thrilling, and now that you have a little more knowledge of the venue you can do that with confidence via any of our recommended online bookmakers. Visit Roger.com today to find out more.