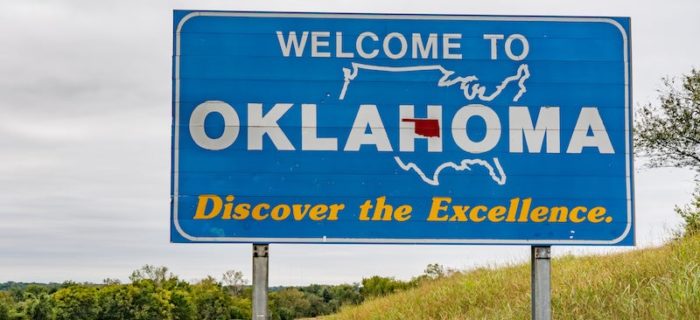 Will Rogers Downs Racecourse is part of the Cherokee Casino Will Rogers Downs, a 'racino' situated in Rogers County, Oklahoma. Will Rogers is owned by the Cherokee Nation of Oklahoma, the largest of the three federally recognised Cherokee tribes in the USA.
As well as a casino featuring hundreds of slot games, the largest RV park in the state and many food and drink outlets, Will Rogers boasts its live racing track which hosts quarter horse and thoroughbred races.
The track is in the shadow of the facility's 2,700-seat main grandstand and sits little more than 30 miles north-east of Tulsa, from which it gains most of its support on live racing days. For weekend racing, Will Rogers Downs also gains extra attendees from as far away as Oklahoma City, a two-hour drive away.
As is often the case at North American tracks, it often pays to stick with those who know the place inside and out. At the most recent live meet, the top jockeys were:
Floyd Wethey Jr.
Ty Kennedy
David Cabrera
Leandro Goncalves
Ken Tohill
These riders all managed to earn plenty of prize money and gain solid strike-rates in terms of placed horses meaning back these riders won't steer you far wrong.
As for the best trainers, the biggest earners are Robertino Diodoro, Scott Young, the popular Karl Broberg, Kari Craddock and the brilliantly named H. Ray Ashford Jr. with all of these handlers capable of sending out multiple winners at the Oklahoma venue.
Admission Prices at Will Rogers Downs Racecourse
As a racino, admission to Will Rogers Downs Racecourse is free for all. Every day visitors come to the venue to play a multitude of slot games, watch live horse racing action from elsewhere via the simulcast system and attend the live meets in the spring and in autumn.
When live racing is offered, upgrades are available in the Clubhouse including better views, food and drinks but for general admission, everyone is welcome free of charge.
Track Details
There is no turf course at Will Rogers Downs Racecourse, with only the main dirt track in use for live racing. The track itself is a standard one-mile dirt oval, going left-handed with familiar tight turns.
The make-up of the track is very typical for a North American venue which brings with it its own advantages in as much as we know we don't want to concentrate on stamina, but primarily on speed.
As for draw bias, unsurprisingly an inside gate is best regardless of the race distance although the effects of this are likely to be exacerbated within sprint events. To counteract this, at least somewhat, a horse from a wide gate will need to have plenty of early pace but even then they'll need to have a couple of pounds in hand on the field to keep that gallop up and not be overtaken on the stretch, making normal ratings as important as speed figures.
More than the draw or the surface, which in this case doesn't change a whole lot being dirt, a more important factor often in the States is what running style suits a given track.
In the case of Will Rogers Downs Racecourse, keeping up with the pace (not necessarily front-running) is paramount. When the speed is sensible, a host of gate-to-wire winners are recorded here while those jockeys wise enough to keep their mounts in contention throughout also do well, with those better suited to coming from off the pace not given too much of a chance around here.
Biggest Events
Will Rogers is about quantity, not quality, with no major stakes races taking place. However, this is exactly what the track is about; providing regular racing at a particular point within the year that remote backers can rely on for daily entertainment.
With this in mind, every live racing day is a major event. Live thoroughbred racing days tend to be on:
Monday, Tuesday, Wednesday and Saturday from early March to late May.
When the spring thoroughbred meet is over, the fall quarter horse schedules come into play with racing on:
Friday, Saturday and Sunday from early September to mid-November.
Place Your Bets at Roger.com
Will Rogers Downs is one of the busiest and most popular tracks in the country, so it's wise to keep your knowledge of the venue sharp. Now you have done, you can place bets there with extra confidence so get on now via Roger.com!