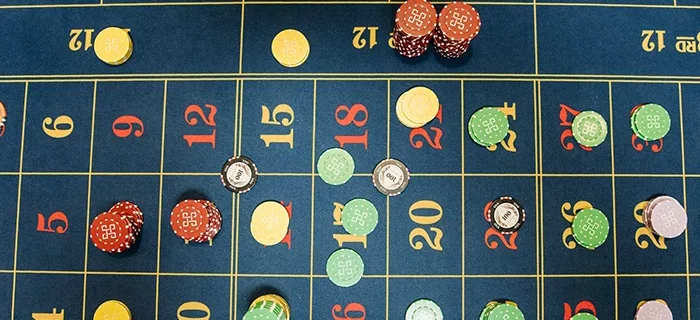 It seems that the choice of online casinos available to play at is growing all the time. Some casinos are here to stay, having earned the trust and respect of their customers. Others don't seem to gain traction in the marketplace, fall behind the competition and then eventually close their doors, so to speak. On rare occasions some online casinos spring up and are disingenuous from the start, to say the least.
But read on, because we don't want to worry you necessarily, in fact we're going to talk about what you should look for when choosing a safe and reliable online casino. You want to be comfortable when gambling online. So, here are the top five tips on how to choose a safe online casino at which to gamble.
Table of contents:
When you know what to look for in determining a safe place at which to gamble online, it becomes easy to separate the wheat from the chaff and therefore safeguard yourself against rogues, plus in the process enjoy some good honest entertainment!
Determine your goals
For instance, what kind of games do you want to play? Is your preference for slots only or are you looking for classic casino table games as well? Are you after Jackpots, scratchcards, MEGAWAYS games or Slingo?
If you're looking to deposit and withdraw using crypto as opposed to more traditional methods, do you have experience in how to choose a crypto slots casino?
If you are going to use an e-wallet to deposit and withdraw, are you already signed up to the likes of Skrill or Neteller?
Perhaps, you will benefit from researching a variety of casinos to make a final pick. Maybe you will even be surprised to learn how many gaming options are out there. So, if you are not an experienced gambler, you should explore the gaming world first.
Secondly, think about what experiences you want from an online casino. Players often come to such platforms for entertainment purposes. Sometimes players want to polish their card skills before visiting a real-life casino.
Overall, such goals can vary from person to person. However, looking for a good platform is easier when you know exactly what you want.
Read ‌reviews
Reviews make a big part of any online casino. So, whenever you find an option you like, google it first. See what other players have to say about this casino. Compare several sites to make a more educated observation. Also, don't try casinos with just a few reviews.
Why trust an untested platform when you have plenty of other options? A casino application or site with little presence online can be a bad sign. It may be a fishing platform to steal data and money.
Also, always read their full domain name when opening a casino site. Some schemers may copy famous casino names and overall site aesthetics to lure inexperienced gamers. Of course, their domain names will have slight differences, which you should catch if you are careful.
Research their security policies
A trustworthy casino can still suffer from a security breach. Such platforms often become the targets of hackers' attacks. So, choosing a casino with a reliable cybersecurity team and policies is essential for your safety. Many popular casinos outsource their cybersecurity needs.
In most cases, the market for such jobs is rather well-known, and a few common names on a casino's security profile should put you at ease.
In addition, there are only several large casino operators. These names say a lot about a platform's reputation and reliability. Lastly, you may also see how legit their licenses are. All online casinos operate legally and require a license which you should easily find on their sites.
Banking options
People often feel uneasy about giving away their banking information to online casinos. In fact, that's the primary reason why many gamblers don't try online versions at all. It is hard to trust your money to the service with no physical representation in the real world.
However, things are changing with the introduction of crypto payments. Now, many casinos allow their clients to pay with Bitcoin or other popular cryptocurrencies of their choice.
Such a banking option is much safer and more convenient for several reasons. First, crypto payments are completely anonymous. Hence, there will be no credit card record or any other history of your withdrawals or cashouts.
Secondly, you increase your safety by not providing a credit card number to the site. Users can gamble only with digital money, keeping their real-life bank accounts unattached.
Finally, payouts and withdrawals in cryptocurrency are much faster and often cheaper (with no or little commission) than with real-life money. You can receive your winnings within 15 minutes after the request.
In addition, pay attention to casino fees, deposits, and withdrawal amounts before registering. You should be able to find the best deal for yourself, as the variety of these options is rather large.
Customer service
Give a quick test of a platform's customer services before making your final choice. A good and reliable platform will fight for each and every client. They will make sure that you have all your queries answered and satisfy all your needs.
So, talk to customer service, ask questions, and compare their answers to other platforms you've found. Anything short of consideration and professionalism should not be acceptable.
Bottom line
Online casinos can be a fine place to relax after work and even earn some money in the process. However, you certainly should worry about your safety while playing. So, use these tips before choosing a perfect gambling platform.
You deserve to relax and have a good time without risking your cyber safety and personal money.