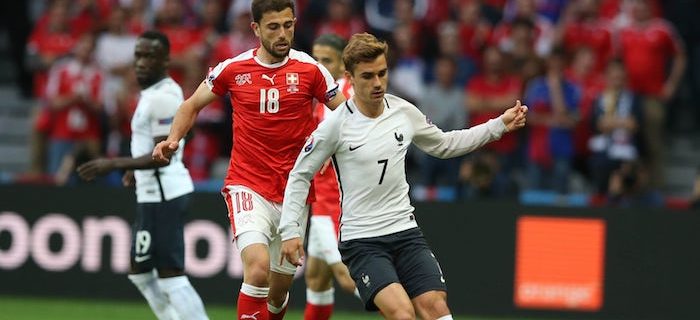 Europe's premier quadrennial tournament is almost upon us again. Unlike in championships of the past, Euro 2020 is on the move. Several countries are used to stage the event as opposed to one host nation.
UEFA wants to celebrate the Euros' 60th anniversary with this special format. It's one that could work in the betting public's favour as several teams now have "home" advantage. Though, we all have to work out is whether the home teams will capitalise on that or will buckle under the pressure.
The two most successful countries of all time in the Euros, Germany and Spain, will take part alongside current holders Portugal and world champions France.
Betting on the UEFA Euro: the new Euro 2020 format
It's wise to get familiar with this. 24 teams will contest the finals in the summer with host cities being:
London (Wembley)
Glasgow
Dublin
Amsterdam
Munich
Bilbao
Rome
Copenhagen
St Petersburg
Bucharest
Budapest
Baku
Games are played between June 12th and July 12th with teams split into 6 groups. Every qualifying 'host' nation may play all of their group games at home, so England plays three times at Wembley, Spain three times in Bilbao and so on until the knockout stages.
As was always the case, each nation in the four-team groups plays each other once with the first and second-placed countries going through to the Round of 16 alongside four of the best third-place teams.
Knockout stages
Group winners play either runners-up or third-placed teams with games in Bilbao, London, Bucharest, Copenhagen, Glasgow, Dublin, Budapest and Amsterdam deciding the quarter-finalists.
At that point, Munich, St Petersburg, Rome and Baku step in to host but things all come a little closer together from the semi-final stage. Both semis and the final are to be held at Wembley Stadium between July 7th and July 12th, while there will be no third-place play-off match.
Who to consider when betting on the UEFA Euro
While some of the individual talent is obvious (who doesn't want to watch Kylian Mbappe?), what punters need to know is what teams to look out for.
Given home advantage for all of their group games, the likes of Germany, The Netherlands, Spain and England will all have their chance, while at second-favourites France look too big in the early markets considering they are world champions, a win achieved with some of the finest young players who around who have arguably improved again since Russia 2018.
If you're looking for an outside shot, however, Croatia at around 25/1 are ridiculously overlooked. Having beaten England (favourites here) at the World Cup to reach the final with France, they should not be classed as outsiders but the lack of individual talent in their squad means they just don't capture the imagination as much as other teams.
Let's not forget that with the likes of Denmark (1992) and Greece (2004), shock winners have happened in the Euros.
Euro 2020 betting markets
Long gone are the days of international tournaments being cagey and defensive, we only have to look at France's 4-2 World Cup Final win to know that, and with several teams at Euro 2020 having home advantage and therefore being urged on by their own crowds, the goals should flow here.
With that in mind, these are the key markets we recommend you take a look at both before the tournament starts, and after it gets going:
Euro 2020 Overall winner – the ante-post market is pretty stagnant now, but that's a good thing. Taking an advance punt on a team you believe will do well this summer can pay huge dividends if they go on to the final, as prices of 16/1 and bigger are freely available on some pretty tasty squads.
Total Goals Betting – given the expectance of high-scoring, free-flowing games at this tournament, betting on the 'overs' could pay-off more often than not on games involving teams such as Spain, Portugal and England.
Both Teams to Score – for similar reasons to above, betting in this market can lead to profit as well as giving you the advantage of perhaps having your bet paid out early in the game, regardless of who goes on to win.
Betting on Euro 2020 matches
This should be a real feel-good tournament with crowds and atmospheres being different everywhere until we get to the semi-final stage.
With the goals expected to flow in June and July, there should be plenty of fun to be had in the betting markets and you can get your wagers down with any of our recommended online bookmakers.