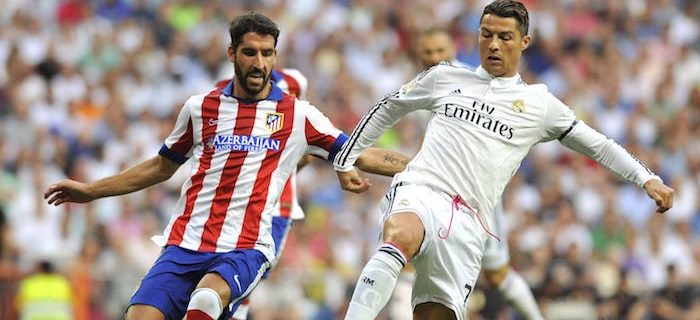 The Primera Division, known colloquially as La Liga, is essentially Spain's Premier League featuring the top 20 teams in the country every season.
Much like in England, top-level football in Spain is extremely competitive which has led to over 60 individual teams have competed in La Liga over the years since its inception in 1929.
The quality of the teams involved, especially given their success in European club competitions, means that La Liga is ranked number 1 in Europe by UEFA so when you're betting on matches in this division you can be certain that your money is not going down on players who are inconsistent, insipid or bland.
How La Liga Works
La Liga's format is a familiar one, with games usually being played right across the weekend from Friday to Sunday. Kick-off times are staggered meaning few games are in focus at one time, which is fine for TV audiences but even better for bettors to be able to concentrate on one major game at a time.
To fit perfectly into Spanish culture, many of the televised games kick off late in the evening, from 7 PM right up to 10 PM, which does wonders for stretching the football day right out and ensuring that punters have plenty of choices far beyond the familiar 3 PM kick-offs around Britain.
Naturally, there is the now standardised three points for a win and one for a draw, but what has truly made La Liga entertaining is the lack of teams playing for a point with the emphasis very much being on attractive, attacking play with high-scoring games not unusual, making it interesting for those betting on the total goals markets.
Euro Places and Relegation in La Liga
As the top-rated league in Europe, La Liga has four Champions League spots. The fifth and sixth-placed teams also qualify for the Europa League which is important, as it's good to know towards the end of the season what is at stake for the better teams from a gambling point of view, as bettors can be certain their chosen teams have a major goal and are trying their utmost.
At the lower end of the division, the bottom three are relegated with no exceptions, so it's wise to be on the lookout for desperate teams attempting to climb away from 18th place and save their top-level skins.
It's All About El Classico
While the league as a whole remains competitive, especially given the emergence in recent seasons of Atletico Madrid, La Liga has traditionally been dominated by Barcelona and Real Madrid. Barca has won the division 26 times, while their bitter rivals Real have taken 33 titles.
They play each other twice a year in the league in matches known as El Classico, the games always producing fierce competitiveness and making for great viewing, as well as offering the chance to place some quirky bets such as red cards for particular players.
Other major Spanish teams to have made their mark around Europe have been Sevilla, Valencia, Villarreal and Athletic Bilbao as well as the aforementioned Atletico Madrid and while domestic success is somewhat of a distant memory for those teams, they remain combative and have produced some memorable games in recent times.
History is one thing, but right now we are witnessing the greatest player to have ever graced this competition, La Liga's record goalscorer being Lionel Messi of Barcelona who is on 431 goals and counting.
Betting on La Liga
Naturally, there are a plethora of match betting markets you can take advantage of over the course of the season, both pre-match and in-play, these being the main ones of interest:
Match Betting – home win/draw/away win. Look out for any good value over 90 minutes, especially from free-scoring home teams.
Asian Handicap Betting – a great way to keep betting competitive in Barca or Real games. If you think it'll be close, back your team with a one or two goal head start.
Total Goals Betting – backing 'over' or 'under' means you just watch the action unfold and, in a high-scoring game, sit back and collect regardless of who wins.
Take a Punt on La Liga
If the Spanish top division sounds like your bag, why not take a punt on one of the upcoming games in La Liga via one of our recommended online bookmakers?
With matters at the top of the league being very close between the big two, the second half of the season promises to be absolutely epic.