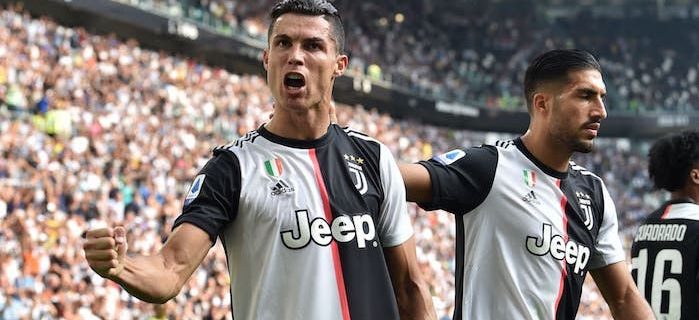 Once, this was considered the world's best football league and, while those accolades tend to be argued over by the English and the Spanish these days, the Italian Serie A remains of a very high standard and much has changed over the decades.
From scrapping the old two points for a win system, which led to too many boring draws, and with all of world football producing rules favouring attackers rather than the long-admired Italian art of defending, games here have become more high-scoring and certainly more entertaining.
Italian Serie A has not been without its controversies over the years with teams having been demoted for financial irregularities and such like, but weirdly enough it's part of what gives it its renowned charm. This division is so eccentric that it produces results you wouldn't expect, making it an ideal one to have the odd bet on concerning big-priced outsiders — and we love that.
How the Italian Serie A Functions
Serie A, in one form or another, has been around since 1898 and is one of the oldest anywhere in the world of football.
During the '80s and '90s, Italy, both domestically and on the international scene, was regarded as the home of great defending and it's that, along with the then 2 points for a win rule, that led to games often being low-scoring and tight.
While the style of football has now changed, the basic premise of the league hasn't. As is fairly standard for a top-level competition, 20 teams take part each year playing each other once at home and once away gaining three points for a win now and despite the dominance of Juventus since gaining promotion back to the big time in 2007, this league has become tight with many teams in with a chance of reaching Europe.
European Qualification and Relegation
With Italy's quality still recognised by UEFA, four teams from Serie A qualify for the Champions League. The team finishing fifth goes into the Europa League while the sixth gets a chance to qualify for the same competition and this is important as its good to know as a punter that teams are fighting for a real goal.
As for relegation, the bottom three teams at the end of the 380-game season go down to Serie B automatically with no exceptions, so be on the lookout for those in danger perhaps fighting for their lives in the closing weeks of the campaign.
Serie A's Most Recognisable Teams
Since their promotion back to the big time Juventus have regained their crown as Italy's top side, now boasting a record 35 league titles and counting.
In the '90s, Serie A was all about AC Milan and they remain one of the biggest clubs, if not the most successful, while city rivals Inter are also now challenging for the title.
Serie A Betting Markets
Serie A has changed plenty over the years and, at least until recently, if you'd taken Juventus out of the equation then you'd find it hard to accurately predict the outcome of many games in this division simply based on league position or by virtue of them being a bookmaker's favourite.
With that in mind, and given the fact that Serie A is much more attacking in nature these days, the following markets could be the ones to concentrate on with the straight home/draw/away not always worth chancing:
Total Goals Betting – at least with this bet, you really don't have to care who comes out on top! Simply bet on over (or under) a certain amount of goals in the game and let the players do the rest.
Asian Handicap Betting – as home favourites can often let backers down in this league, it's often wise to back away sides with a goal or two head start. So regularly strong home favourites here let their guard down and so even if your side doesn't end up winning, you just might.
Both Teams to Score – a familiar bet for bricks and mortar betting shop punters, once again you need not care about the result here just as long as both teams grab at least one goal in the match.
Betting on the Unpredictable Italian League
If it's not certainties you're after at skinny odds but rather a madcap set of games that could go in any direction, the Italian Serie A could be for you!
Keeping stakes to a minimum, have a flutter on a few outsiders in Italy with any of our recommended online betting sites.