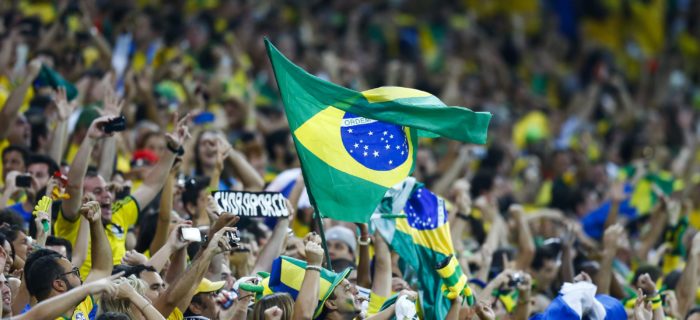 The Brazilian Sao Paulo Youth Cup is also called the Copa São Paulo de Futebol Júnior and it has been taking place since 1969. It is a cup competition for youth teams in Brazil, with about 120 teams taking part in it every year.
It is a great way for up and coming players in Brazil to make a name for themselves, pitting themselves against the other leading players in the country.
This Brazilian Sao Paulo Youth Cup guide will look at betting on these games. As well as taking a deeper dive into the makeup of this tournament.
History of Brazilian Sao Paulo Youth Cup Betting
The first Brazilian Sao Paulo Youth Cup took place in 1969 and has been continuing strongly ever since. It involves the clubs under 20 teams from across Brazil. Howver, in reality, most of these clubs come from the state of Sao Paulo.
The Paulista Football Federation is the organizer of the Brazilian Sao Paulo Youth Cup. It is known as being the most important and historic competition for youth footballers in the nation. The final usually takes place towards the end of January and is in the city of Sao Paulo.
Corinthians is the most successful team in the Brazilian Sao Paulo Youth Cup having won the title on 10 occasions. In terms of titles per region, teams from Sao Paulo have won the title on 29 occasions, with Rio de Janeiro teams being next on the list with 10 titles.
Format of the Youth Cup
As there are 120 teams that make it into the first stage of the Brazilian Sao Paulo Youth Cup, this means that it is an extensive competition that takes a lot of organizing. There are 30 groups in total created, with four teams being part of each of these groups. There will then be the leading two teams from these groups that go into the knockout phase, 60 teams in total.
The knockout stage proceeded as normal, with the final date usually being January 25 in the city of Sao Paulo. As there is a lot of interest in this competition, there are many leading television broadcasters showing these games on local television channels.
Players in the competition
Brazil is known for producing immense talent from a young age. A lot of these players play in the Brazilian Sao Paulo Youth Cup before moving into senior clubs in the country. It is a great spotlight for these players, with the games always being exciting, with plenty of goals scored.
Also known to be a scouting ground for some of the biggest clubs in Europe who are looking to spot the best emerging talent from an early stage. It is perhaps the youth competition in the football world that garners the most attention each year.
Betting options
While you will not be able to bet on the Brazilian Sao Paulo Youth Cup games with every single betting site, a lot of them will cater to these markets. This allows you to add an extra layer of excitement to these games. To see a list of the best football betting sites, you can see the list of expertly reviewed operators on Roger.com.
These are unbiased reviews and look at all of the important aspects of an offering. Therefore, you can find an option that is a good fit for your needs without having to spend loads of time doing the research yourself. Registering for one of these accounts only takes a few minutes and you will be betting on Brazilian Sao Paulo Youth Cup games in no time.