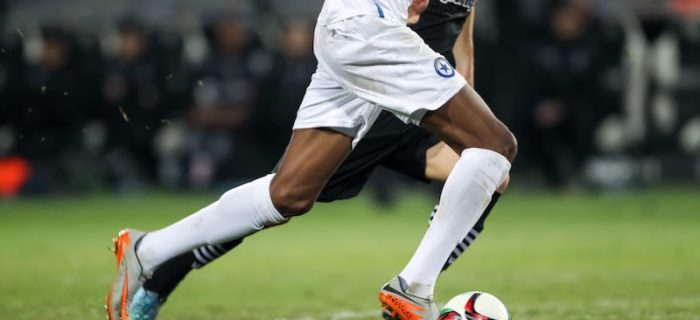 The Greek Cup is a football cup competition that is organized by the Hellenic Football Federation. It was first played in 1931 and sees clubs of all levels entering and battling it out for the ultimate prize come to the end of the competition. This creates a lot of excitement as the smallest professional teams in the country can be pitted against some of the giants of football in Greece.
Read on for our beginners guide to Greek Cup Betting.
Format of the Greek Cup & Greek Cup Betting
Greek Cup Betting is great because it sees all standards of professional adult football teams being able to enter this competition. This has seen a lot of minnows managing to knock out some of the biggest teams in Greek football over the years.
It is a straight knockout competition that takes place over a single round with each game. Extra time will be played if there is a draw after normal time and penalty shoot outs deciding games that are level after extra time.
History of the Cup: Important Years for the Cup
1931
The first Greek Cup took place in 1931, with this being an optional competition to enter for many years. Initially, there was no draw for these games. The football associations instead of paired teams with one another. There have been a few occasions over the year that there has been no Greek Cup awarded for one reason or another.
1964
The final in 1964 was marred by controversy as people thought that it had been fixed to end in a draw and go to a replay for financial reasons. This led to Olympiacos and Panathinaikos being kicked out of the competition.
1965
A new rule came into place in 1965 that would mean that if the game ended in a draw after extra time that the outcome of it would be determined by flipping a coin. It was by tossing a coin that Panathinaikos was crowned as champion in 1969. The penalty shootout then shortly after replaced a coin toss as being the way to decide on a winner of the Greek Cup if there was a draw after extra time.
1971
It was until 1971 that teams from across Greece no matter if they were amateur or professional, could enter the Greek Cup. This saw the teams playing one another in a more geographical draw. However, this led to a lot of lopsided fixtures. For example, a game in 1959 saw Apollon Athens win a game 23-0, still a record scoreline in the competition. Since 1971, amateur teams have not been allowed to enter the Greek Cup, with only professional clubs taking part.
1991 onwards
The amateur teams instead play in the Amateur Cup competition. In both 1991 and 1992, there were two-legged finals tried out for the Greek Cup final. Many people point to 2009 final as being the most exciting game the Greek Cup has ever seen. AEK and Olympiacos drew 3-3 in normal time and 4-4 after extra time. The penalty shootout went to sudden death, resulting in a 15-14 win on penalties for Olympiacos.
Key Winners
Over the history of the Greek Cup, 11 different teams have managed to come out victorious, with 19 different clubs have reached the final at some stage. Olympiacos holds the record for the most Greek Cup titles won, doing so on 27 occasions. Next on the list is Panathinaikos with 18 titles and AEK Athens with 15 titles.
5 teams have won the Greek Cup on one occasion. In terms of Greek Cup by city or region, 35 titles have gone to teams in Athens, with Piraeus providing 28 winners. Four other cities are represented on this list.
Betting Options
As you can see, Greek Cup Betting has a history of being exciting, even if it has had its fair share of controversies over the years. The Greek Cup is highly coveted, which is showcased by the quality of the teams that have managed to win it over the years.
The Greek Cup is a popular betting event in Europe, with most sports betting sites catering to an extensive betting market coverage of it. A lot of sites will even offer in-play betting markets for these games.
If you want to find a sports betting site to place bets on the Greek Cup, you can head on over to Roger.com and see what the best football betting sites are today These platforms have been reviewed by a team of experts, looking at all of the important aspects of an online betting site. Once you have made your choice, the signup process will only take a matter of minutes.