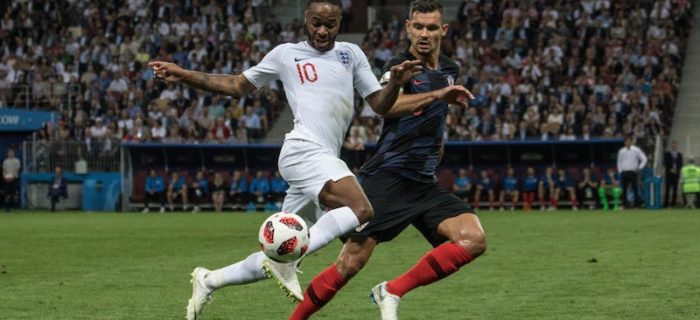 The English Southern Premier League is a semi-professional football league covering some of South Wales, the south of England and the Midlands. Part of the Southern League and, generally, promoted as the BetVictor Southern League these days for sponsorship reasons.
Alongside the Northern Premier League and the Isthmian League, the Southern League makes up levels seven and eight of the English football pyramid. It is just before the National League North and South, therefore being the third tier of non-league football.
Formed way back in 1894, many changes have been made to this level of football down the years. As of now, there are fully 84 clubs competing at this level across the four divisions. For this reason, the structure is important to take note of.
Read on for your guide to 
English Southern League Premier Betting.

English Southern League Premier Betting and Structure
The Southern League has four divisions in total, with the Premier South and Premier Central being the top two. The Central and South Premier Leagues both contain 22 teams every season. Each team plays the other once at home and once away. It's a regular 42-game season for all.
Promotion and Relegation from the Southern Premier League
Every year, the bottom three finishers in both the Central and South Premier Leagues are relegated (positions 20-22). They are replaced by teams from Division One Central and Division One South respectively, who in turn are fed by even lower leagues at the regional level.
The winners of each of these two divisions join promoted teams from the Isthmian League and the Northern Premier League in going up to the National League North and South divisions. While teams 2-5 enter the end of season play-offs to win a chance to join them.
Biggest Teams in the Southern Premier Leagues
Plenty of recognisable teams have taken part in the Southern League Premier divisions in recent times. Some you'll know from National League or even proper league football as well as the FA Cup.
A few of the names to have featured highly in recent years include:
Kettering Town
Swindon Supermarine
Rushall Olympic
Hayes & Yeading
This level of football, while very much grassroots, provides an excellent platform for up and coming players to prove themselves before going on to the National League or perhaps even higher.
Key Betting Markets in the Southern Premier League
There are some interesting stats surrounding games played across both the South and Central divisions of the Southern Premier which we can use to our advantage.
First of all, more than 3.2 goals per game are scored at this level generally which is a good figure from a betting point of view and for more reasons than one. Secondly, at a little over 40%, the rate of home wins isn't particularly strong though at 33% the away win ratio is and this is where the real wagering opportunities come in.
With those stats in mind, here's how to play them when putting your money down:
Match Betting – betting on away wins in this league is the way to go. With one-third of all matches ending in an away victory, yet as always with plenty of 7/4, 2/1, 5/2 and sometimes even bigger on offer from bookies they are a very obvious way of making a profit. You can enhance the stats in your favour by simply ignoring the obvious games with home win potential, such as top v bottom, making any bet on a travelling side above 2/1 look very good value statistically.
Total Goals – you could make an entire matchday of 22 games across these leagues pay. By backing the away sides where you think appropriate as above, then including the strong home teams you'd left out by betting on 'over 2.5' or even 'over 3.5' goals per game you can cover the lot. Some games here are very high-scoring indeed and they represent another way to make them pay.
Both Teams to Score – it is not uncommon on match weekends for the majority of games here to feature goals for both sides. With that in mind, avoiding those top teams playing at home, Southern Premier matches are great for building accumulators within the Both Teams to Score markets.
Place Your Southern Premier League Bets Now!
With your knowledge of how the Southern Premier League works now sufficiently enhanced, you can place bets at this level with greater confidence.
To make sure you get the best value for money for all your wagers, place them now via any of Roger.com's highly recommended online bookmakers! 
Thanks for reading our guide to English Southern League Premier Betting.