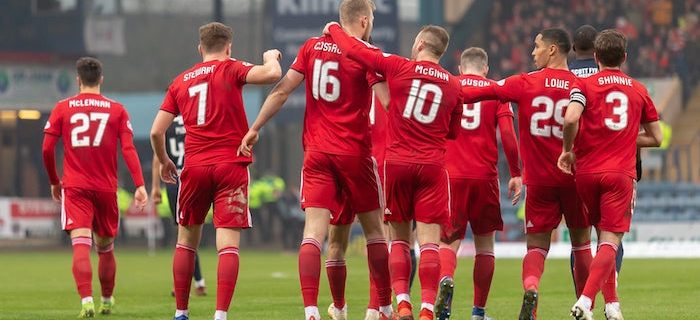 Playing a full part of many British backers' betting plans on Saturday afternoons is Scotland's fourth tier of football, League Two.
In case the name confuses one or two why may be slightly more neophyte, League Two sits below the Premiership, Championship and League One in Scotland. While some teams at this level are still part-time, it remains a good level of the game. It features some very recognisable players coming down the divisions along with some bright young players heading the other way.
After a change in the system, League Two has been played under its current guise since 2013 but has of course been around a lot longer than that as Division 4. While you may not always know instinctively where each team is based, you'll definitely recognise the names!
The format of the Scottish League Two
While a very occasional change may be needed, games in this league tend to all be played at the traditional time of 3 PM on Saturdays. Therefore, they are a firm fixture on British betting shop coupons.
Just 10 clubs take part each year, playing each other twice at home and twice away for a full 36-game regular season. Despite the obvious familiarity that this format brings, results are not as predictable as you may think given the numerous changes in playing staff via transfers. The relatively low quality of league means things are changeable on the pitch anyway and that keeps us all guessing.
Promotion and Relegation
At the end of the 36-game regular season, the champions of League Two are promoted automatically up to League One. After that, the 2nd, 3rd and 4th placed teams enter a promotion play-off.
Those occupying third and fourth play each other over two legs to see who gets to play the league runners-up. Then the winners of that tie then playing a side from League One to decide on the final place for the third tier the following season.
Traditionally, the Highland and Lowland leagues were not considered strong enough to promote teams to the league proper. This meant the bottom club often escaped relegation, but these days the team finishing bottom will enter a play-off with the winner of a tie between the champions of those two lower-level leagues. The result either saves their League Two place or means they disappear out of it.
The biggest teams in the League
By a million miles the biggest team to have ever played at this level was Rangers, the Glasgow giants spending a year in what was then the Scottish Third Division in 2012-13 as they made their way back up the ladder having been demoted the season before.
Since its renaming the following season, the team to have found their level and yet twice been promoted from here is Peterhead, champions of the division in both 2013 and 2019 as well as being runners-up in 2018.
Scottish League Two betting markets
Rather surprisingly for a league at this level, Scottish League Two is rather open and tends to produce plenty of goals on a given weekend.
Whether that has come down to prolific strikers such as David Goodwillie and Blair Henderson over the years, or whether the defences simply aren't good enough we just don't care as long as we see some entertainment!
More to the point, we can use what we know to bet well in League Two on the following markets:
Match Betting – 1X2. More than 50% of all games in League Two are won by the home side, making this a very stable and reliable league for favourite backers and those looking to add to their accumulators and we love to see that.
Total Goals Betting – a healthy average of better than 3 goals per game are scored in this division, meaning when at least one of the top four teams is involved in your chosen game betting on over 2.5 or over 3.5 goals can prove pretty sound.
Asian Handicap Betting – with both of the above in mind, betting on a strong home team giving a goal head start away can prove fruitful as they rarely settle for a 1-0 here.
Wagering on Scotland's fourth tier
This is a thoroughly entertaining league with plenty of goals on offer and more than a fair share of winning home favourites to bet on, and that's something you can do with any of our recommended betting partners online.