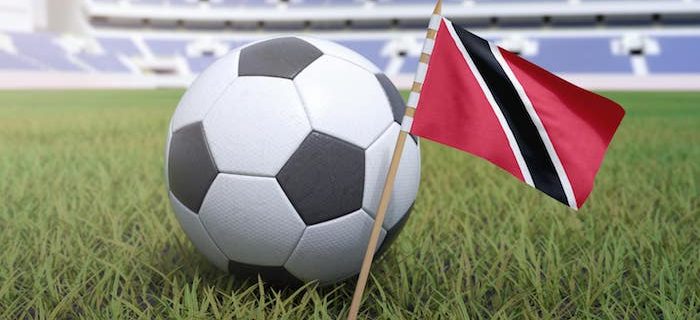 Granted, the teams playing in Trinidad & Tobago aren't at the level of Bayern Munich or Real Madrid. But whenever a match kicks off, it presents us with a potential betting opportunity. That remains the case here.
Sitting within the CONCACAF confederation, Trinidad & Tobago's top tier league is the TT Pro League. It's been in existence since 1999.
The league and cup system here is understandably pretty weak in comparison to major world leagues. Nevertheless, this is a dual island nation that has produced some impressive players. Joevin Jones and Sheldon Bateau to name a few.
Trinidad and Tobago's Football System
Sitting at the top of the pyramid is the aforementioned TT Pro League. The top division contains 11 teams who each play one another home and away for a 20-game league season. The winners of this league qualify for the CFU Championship.
The CFU – The Caribbean Club Championship – is essentially the region's Champions League. Participants come from all around the Caribbean including Jamaica, Haiti, Puerto Rico, Saint Lucia, Barbados, the Dominican Republic and elsewhere.
The second tier is the 13-team Super League One. The champions of which are promoted to the Pro League while the relatively short league season is propped-up by the Ascension Invitational Tournament.
The top-level domestic cup competition is the FA Trophy. It's a straightforward knockout tournament with teams drawn together at random, much like the TT Pro Bowl. The winners of both of these cup competitions play each other the following season in the Trinidad & Tobago Charity Shield.
Teams to Look Out For
None of these teams can be considered to be household names yet on the world football scene. But do watch out for Defence Force, who is easily Trinidad & Tobago's most successful team.
Defence Force has taken 22 titles domestically including when it was known as the National League. While others to have performed strongly in recent times include W Connection, Central, Club Sando and Police.
Defence Force is the club who has made their mark overseas for sure. Their key wins have included:
The CFU Championship in 2001
Runners-up in the Copa Interamericana in 1986
Landed the CONCACAF Champions' Cup twice (1978 and 1985)
Best Betting Markets in Trinidad & Tobago
Given the very small size and scope of this as a football system, not too many games are made available for us to bet on and when they are, options will often be limited.
A high-end online bookmaker will indeed publish odds for example on TT Pro League games but expect only the basics such as match betting, correct score, half-time/full-time, goals over/under and the Asian handicap.
We can never claim to know enough about the players in this division to make too many informed choices so caution is always advised, however, if stats alone are enough to go on then consider these markets when betting specifically in the Pro League:
Match Betting – home/draw/away or 1X2. While the number of home victories isn't enough to make this league a reliable one for accumulators, at 37% the number of draws being fought out gives us a great punting opportunity. Backing the draw often at 5/2 or better can be done so many times and over the course of a full weekend and it can lead to profits being accrued over time if you're selective enough.
Total Goals – When some of the more free-scoring teams are involved, backing over 2.5 goals at around 4/5 or better is a great shout in a league in which more than 3.5 goals per game are scored on average. Sometimes building your own bet is allowed, so if being able to back the draw and more than 3 goals together is permitted for example, you could be on for a big price of around 9/1 in TT Pro League matches meaning you can keep stakes low but the interest level high.
Betting on T&T Games
With games kicking off anywhere between 10 PM and midnight UK time, matches in Trinidad & Tobago present European-based fans with an opportunity to bet when all other options have gone. High-scoring games are commonplace here, and if you want to bet on the total goals or get involved in the handicap markets in T&T you can do so with any of our recommended online bookmakers.