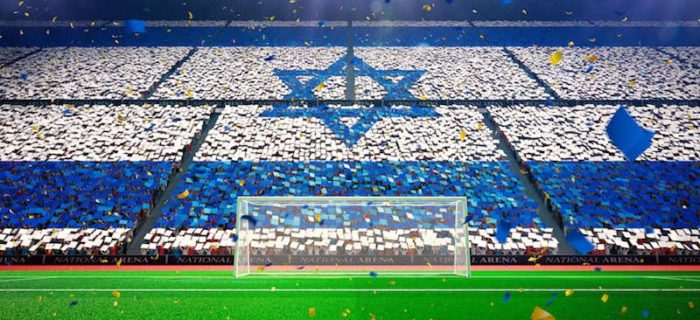 A firm fixture on most online football betting lists is Israel's Liga Bet. Although surprising to some Israel's football system is very deep. The Liga Bet forms the fourth tier of the sport there and in fact, must be divided into four regional leagues given how competitive it is.
After independence was gained in Israel, league football could begin for the 1949-50 season but this and other divisions within the system occasionally had to be scrapped due to financial problems.
Nowadays the league is very well established though and while the quality isn't of the very highest order, it remains professional in nature and can provide some reliable betting opportunities too.
Liga Bet Format
64 teams can take part at this level, split into four 16-team divisions named North A, North B, South A and South B.
During the regular season teams in every division play each other once at home and once away to complete a 30-game campaign, although it has been known for some clubs to not be able to fulfil their fixtures for one reason or another meaning leagues are reduced to 14 teams if necessary.
Promotion and Relegation
Given that so many teams are involved, there is a heavy promotion and relegation system. The bottom two teams in each division are relegated automatically to the fifth tier, Liga Gimel, and replaced by teams from there while the next two up take part in the relegation play-offs.
The champions from each division are promoted to Liga Alef (third tier) while teams 2-5 take part in the end of season promotion play-offs to see who joins them.
In the case of the promotion play-offs, the quarter-final is actually the last 16 and the semi-final is the last 8. This is because the last four take part in the 'finals' whereby not just one but two winners go up to Liga Alef.
Liga Bet's Biggest Teams
There won't be any truly recognisable names here to the wider football world, but teams to have done well in Liga Bet in recent years include Ahva KafrManda, Beitar Ramat Gan and Hapoel Yeruham while some bigger names could be relegated to this level.
Key Betting Markets in Israel's Liga Bet
Always double check when wagering on Liga Bet matches what stage of the season we are at, as the stats play out very differently in the regular season compared to the end of season play-offs.
When we do get to the play-offs, stick only with the promotion round as the relegation deciders are tense and the quality is lower, making them less reliable from a betting point of view.
Using the full 2018-19 season across all four divisions as an example, in the regular season, there were around 3.07 goals per game which is right on the average. This is a decent figure but doesn't give us much to go on in terms of the total goals or 'both teams to score' markets.
Home wins are also right on the average at 46%, but draws are rare at 17% and that's great for us. Despite the lack of crowds and little travelling, home sides are getting the job done which is great for accumulators while at a 37% success rate we have real opportunities to also back good value away sides.
Given the understandably nervy situation and the fact that the teams are by now more closely matched, the goal tallies drop in the play-offs to just 2.0 per game. Home wins are much stronger here though at a high 57%.
With all of that in mind, here are the markets to concentrate on in Liga Bet:
Match Betting (home or away) – in the regular season away wins run at a higher rate than you'd expect while home wins are where you want them to be. The lack of draws means backing a relatively strong favourite to win their games and building them into accumulators is the way to go here.
Home Wins (play-offs) – whatever the reason, the away sides here are far less successful in the final stages of the season. Bet on that home advantage where you see the right opportunity, stay away from draws and don't be tempted at all with goal markets.
Place Your Wagers in the Liga Bet Now!
Hopefully, your knowledge of what was a little-known league is now sufficiently enhanced. You can place bets quickly, confidently and safely on Liga Bet via any of Roger.com's highly recommended online bookmakers now.