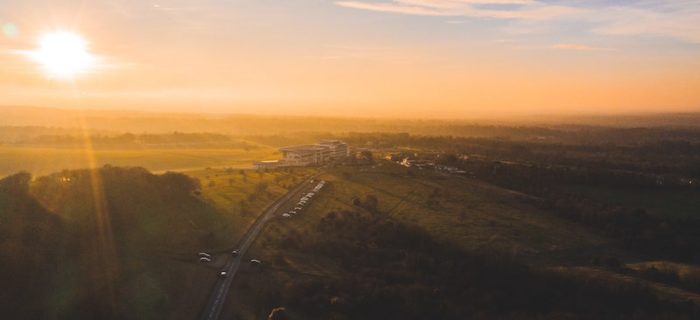 Epsom Downs Racecourse is a Grade 1 track that is located in Surrey, England. It is a track for the racing of thoroughbreds and it has a total capacity of 130,000 people, with one of the viewing areas being free to the public on race days.
There are many notable races that take place at Epsom Downs Racecourse, such as the Derby, the Oaks and the Coronation Cup. The Jockey Club owns the venue and it has a long-running tradition and links to the British Royal Family.
History of Epsom Downs Racecourse
The first race to take place at Epsom Downs Racecourse and that is on record was in 1661. However, there are sources that claim that racing was taking place even twenty years before that date. Then, starting in 1730, there were two race meetings that took place each year at Epsom Downs Racecourse. It was in 1779 that the origins of the Oaks race date back to.
Epsom Downs Racecourse was the location for a suffragette protest where a woman threw herself into King George V's horse during a rose, with the woman subsequently dying from her injuries. It was in 2009 that the Duchess Stand opened at the track.
This holds 11,000 people and has a large hall that is often used for exhibitions and conferences. It cost about £23.5 million to build this new stand. The British Royal Family regularly attend the racing at Epsom Downs Racecourse.
The Racecourse
Epsom Downs Racecourse is well located in a public area. Therefore, for many years, the Derby had the biggest crowds for a sporting event in the nation. However, it is a tough track, particularly for those horses that do not have a lot of experience. It has a few distinguishing features:
its shape
Its sharp incline
The track is not a traditional shape. Instead, it is almost shaped like a U and it has various chutes that can be used to change the length of races.
Also, the straight is half a mile in length and it is predominantly a downhill run-in, but the final hundred years sharply inclined. That means stamina is a key attribute in order to finish off the race strongly. The downhill straight that led to a lot of fast times for sprint races when compared to times from courses that are a lot flatter.
There is also a large facility for training horses found at Epsom Downs Racecourse. The Epsom trainer society is in charge of its operation and a number of notable trainers use this facility.
Notable Races
There are many different notable races that are held each year at Epsom Downs Racecourse. The Oaks takes place in June and it is a Grade 1 race that takes place over one mile and four furlongs. It is only open to female three-year-old horses. The race dates all of the way back to 1779.
The Derby is another major race taking place at Epsom Downs Racecourse in June and it also takes place over one mile and four furlongs. It is the richest horse race in all of Britain and perhaps the most prestigious of them all. Finally, the Coronation Cup is a Grade 1 race that has been run since 1902 and takes place on the same distance as the Derby. Horses that are at least four years old can take part in this race.
Ticket Prices
The ticket prices for racing at Epsom Downs Racecourse will vary depending on which meeting you are looking to attend. For instance, for the likes of the Derby, there are public areas where you can view the race for free. Otherwise, you can buy general admission to a race day at Epsom Downs Racecourse for as little as £10 if you buy them in advance online.
Tactics to Consider
With Epsom Downs Racecourse being a sharp course, hand types are perforable. A prominent ride is particularly important for shorter races. For the five-furlong course, this is perhaps the fastest of its kind globally. It is a straight run, so an early strong position is necessary. Balance is a key no matter what distance a race is being run at Epsom Downs Racecourse.
Place your bets with Roger.com
If you want to bet on races, then you are in luck. Roger.com has reviewed all of the leading horse racing betting sites for you, meaning that you do not have to worry about trying to find an operator. Quickly look through these reviews and you will find an offering that is well-suited to your needs.