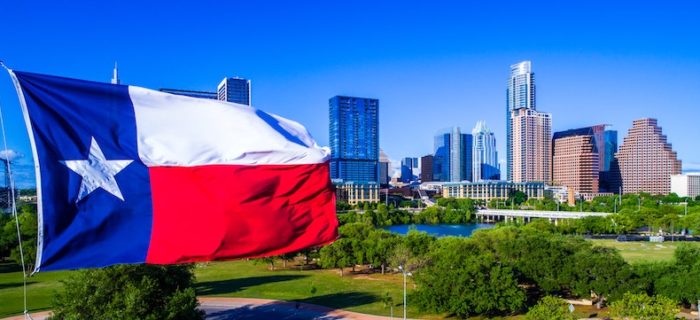 Lone Star Park Racecourse is a popular Texan horse racing venue located near the town of Grand Prairie. This really is proper horse racing territory and, despite being situated in a fairly small town, the track is only 20 miles from Fort Worth, 8 miles from Arlington and twelve from downtown Dallas making this a very well supported venue indeed.
Two race meets run here every year, the Spring Thoroughbred Season running from April until the middle of July while the Fall Meeting of Champions being staged from September until mid-November.
Although this part of Texas is fairly synonymous with horse racing of various types, racing didn't begin at this location until the '90s. Grand Prairie's electorate in 1992 voted in favour of a half-cent sales tax in order to finance the building of a race track in the town and, just like that, Lone Star Park was inaugurated.
The track has improved exponentially over the years and now attracts some strong names. The top jockeys here in recent times have included Iram Diego, CJ McMahon, Lane Luzzi and Rodolpho Guerra so look out for their mounts.
As far as the most successful recent trainers list goes, Karl Broberg, Steve Asmussen, Danny Pish, Bret Calhoun and Joe Sharp unsurprisingly all feature very prominently.
Admission Prices at Lone Star Park Racecourse
Racegoers at Lone Star Park can expect to pay between $3 and $5 for general admission, this lets them into the first level of the Grandstand which gives access to plenty of concessions, wagering terminals, the Apron seating and more besides but without reserved seats.
For $10 – $20 however the second level of the Grandstand is available. Admission here means access to indoor seating which is tiered and features various options depending on the view as well as bar service, concessions and wagering options.
Track Details
Two tracks exist at Lone Star Park as both dirt and turf racing are accommodated, with the former being by far the most popular.
Dirt Track
The main dirt track is a pretty standard affair for racing in the States; a left-handed flat oval one mile in length. Naturally, the turns are very tight putting the emphasis on speed and balance rather than on stamina, especially in what is generally a hot part of the country.
Finding yourself wide early on and/or around the bends is disadvantageous as this can mean losing a couple of lengths, so where possible look-out for a horse given a low number in the post position draw.
Speed figures are regularly made available along with picks in the States so check those out for dirt races, though finding a quick horse doesn't necessarily mean looking for front-runners. Instead, a horse with good tactical speed will mean it registering high-speed figures over various two-furlong periods of a race and this is what is crucial in dirt races here.
Turf Course
Races on the grass here are like the poor cousin really and the ground is often very firm, so on the off chance your horse is bred for a distance and/or to prosper on softer going it could be disadvantaged.
The turf course sits on the inner of the dirt track and so is even tighter at just seven furlongs around. Speed and balance are still key, but much more important than speed figures is to find a horse bred for the turf or who has already been proven on it which is rarer than it is in Europe.
Biggest Events
Lone Star Park really is a veritable smörgåsbord of racing, with top stakes races worth up to $1million in the quarter horse, paint/appaloosa and Arabian spheres. As for the much more familiar thoroughbred races, their stakes schedule is busy and includes these top events:
Steve Sexton Mile – Grade III, 1m, April
Texas Derby – 1m½f, 3yo only, May
Lone Star Park Turf Stakes – 1m (turf), Fillies & Mares, May
Wayne Hanks Memorial Stakes – 6½f, Texas-Bred only, June
Assault Stakes – 1m (turf), Texas-Bred only, July
Valor Farm Stakes – 6f, Texas-Bred Fillies & Mares, July
Texas Thoroughbred Futurity (Filly Division) – 5½f, 2yo Fillies, July
Texas Thoroughbred Futurity (Colt & Gelding Division) – 5½f, 2yo Colts & Geldings, July
Place Your Bets at Roger.com
Knowledge is everything in horse racing, so now that you know more about this famous Texas track you can place bets with extra confidence. Get on via any of our recommended online bookmakers now!