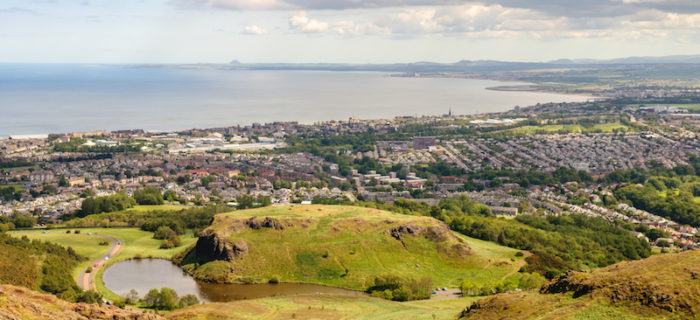 Musselburgh Racecourse is located just six miles from Leith. It's also six miles from the centre of Edinburgh. Musselburgh has an ideal location. Therefore, it gets lots of visitors for both its flat and National Hunt meetings right throughout the year.
Musselburgh is one of five racecourses in Scotland. In addition, there's Perth, Kelso, Ayr, and Hamilton. Musselburgh doesn't host the country's very best races. However, it does host Edinburgh's Sprint Cup and Grand National equivalents, just two days that bring in very large crowds.
History of Musselburgh Racecourse
The Royal Caledonian Hunt organised the first known races in this area way back in 1777. Since, the venue has hosted the sport in one guise or another. However, in more recent times, local council and racing authorities have used the track as a pawn. In fact, the course had its race licence revoked for a short time.
Luckily, administrators keep fighting and Musselburgh Racecourse lives on. Also, it provides some terrifically competitive jumps and flat action that is popular with trainers from all around Scotland and the north of England in particular. Although, those from further south visit on occasion, too.
Brian Hughes is the most prolific jump jockey in recent years to race at Musselburgh. Unsurprisingly, given that she's high class and situated so close to the track, Grand National-winning trainer Lucinda Russel is the top trainer in that code.
On the flat, Joe Fanning and Keith Dalgleish take honours. The latter is another rider who trains not too far away. However, Fanning's boss and Britain's winning-most handler Mark Johnston is not too far down the list on the stats either.
Musselburgh Track Details
The east coast of Britain is typically cool and breezy. But it's very dry compared to the rest of the country contrary to popular belief. This leads to Musselburgh very rarely offering testing conditions as the ground is quick-drying.
The flat course is a tight, mile-and-a-half, right-hand oval. In fact, it used to be the tightest in Britain until the owners re-cambered it. It now rides very fast and suits those with a very certain, short and quick action so be on the lookout for those with excellent speed figures and/or those with great form in fast and flat conditions.
The straight track can only accommodate five-furlong races. This is very quick indeed despite the slight uphill climb, with runners coming up the stands rail (high numbers in the draw) taking a slight advantage.
The jumps courses are even tighter at one mile and three furlongs, the last half mile of which is reported by jockeys to feel like a downhill run as the camber can be quite deceiving. Although, it's true that a decent horse kicking on at that point isn't usually caught by something coming from the back of the pack.
Performance at Musselburgh Racecourse
With this in mind, horses who have been held up there and finish not too far off the winner are often well-handicapped for their next assignment elsewhere – something to bear in mind from a betting point of view.
Usually, it pays for jump jockeys to keep their mounts up in the vanguard somewhere, something that is very important when the ground is 'good' or faster although riders can be a little more circumspect when the rain comes.
The layout is simple with eight fences per circuit, four on each of the straights, with six hurdles split equally the same way.
Ticket Prices at Musselburgh
For a typical jumps meeting, general admission is £18 in advance online. Though a host of VIP and special packages are on sale including hen and stag groups being specially catered for.
Usually, flat meetings are priced up at £18-£20 including for Edinburgh Cup Raceday and the like, something we think is good value for the entertainment provided.
Musselburgh's Biggest Races
Musselburgh doesn't have Group/Grade 1 events or major pattern races. But their meetings are highly entertaining, well marketed and visitor-friendly. In terms of individual race highlights, these six across both codes are the ones to concentrate on:
Place Your Bets at Musselburgh Racecourse with Roger.com
So, now you know a little more about Musselburgh, you can place your bets at the East Lothian track with confidence. Do so now with any of Roger.com's highly recommended online bookmakers.