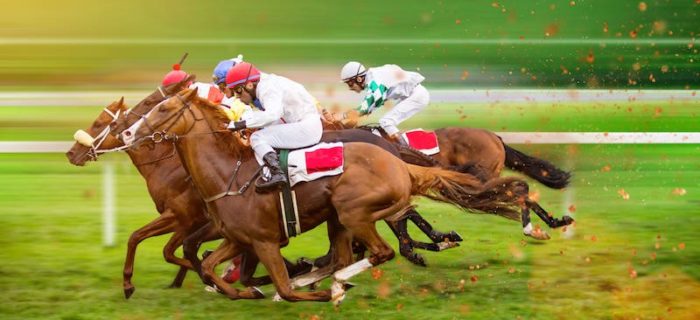 Redcar Racecourse is one of Go Racing's nine venues. Located in Yorkshire, Redcar Racecourse actually sits very close to Middlesbrough and Stockton in Teesside. As a result, it draws much of its support on race days from those catchment areas.
Redcar is still well attended today. However, at one stage, the venue drew massive crowds because it is a seaside track. This meant that holidaymakers and visitors to Cleveland could enjoy a day at the races.
The Racecourse
Redcar Racecourse operates right throughout the flat season. In fact, there are usually around 18 fixtures from April through November. The course can hold races this late in the year because Redcar has excellent drainage. That means the venue rarely postpones meetings. It also means the ground is usually in good condition, so it's not too testing for horses. The course doesn't have any jumps.
Track Details
The track itself is a long affair. It's a mile and three-quarters round. It also comprises a straight mile, which is fairly rare, while the course is also pretty flat and narrow. Any races between five furlongs to a mile will be on the straight course.
Redcar is left-handed and has two sharp bends. It's a fair test for horses. Generally speaking, it is usually felt that, without confirming this as a front-runner only track, when the ground remains good or faster runners rarely come back to the opposition meaning those who kick on up the straight often prove difficult to catch.
Redcar has a reputation as perfectly level in terms of its topography. However, it has developed some ridges over the years. And local jockeys know this. That's why most trainers stick with local riders like Ben Curtis, Danny Tudhope, and Joe Fanning rather than sending up Newmarket or Lambourn-based riders.
While front-running remains a solid option for contenders, competent jockeys must manage and time it correctly. This is a long home straight and so going too early can be disastrous. For instance, it can make it hard to get to the line and see out the race.
Names to Watch for at Redcar Racecourse
As a punter at Redcar Racecourse, it is vital that you keep a sharp eye on who is booked to ride. Young, inexperienced jockeys will be found out up the home straight at Redcar. That's because they often get excited and ride their race too soon. Whereas world-class jockeys from further afield may not have the local knowledge required.
Southern-based jockeys attend from time to time to ride horses from the major training centres. However, you should concentrate on the local Danny Tudhope, Ben Curtis, and Joe Fanning. That's because they are usually given a strong book of rides around Redcar.
Unsurprisingly, the top trainers in recent years are the Yorkshire-based handlers. These include David O'Meara, Richard Fahey, Tim Easterby, and David Barron. Although, some great trainers from further afield have success here too. These include Archie Watson and William Haggas.
Biggest Meetings and Races at Redcar
The Easter Monday Family Raceday is a long-held tradition and a hugely popular meeting. In addition, Zetland Gold Cup Day in May also draws huge crowds. Another four meetings, including Ladies Day and Gin & Gents' Day, are held at weekends, which also help to bolster attendances.
As for the best individual races at Redcar, these three easily stand out:
Ticket Prices at Redcar
Admission prices at Redcar are pretty straightforward.
For all meetings, Grandstand Enclosure entry costs £17 on a 'Premier' day and £14 at other times. Whereas a ticket for the Course Enclosure costs £6 on Premier days and £5 during the rest of the season.
You can get discounts with group bookings. You can also get an early bird offer, which gives a discount if you book for the season by the end of February,
Place Your Redcar Bets with Roger.com
Now you know everything you need to make a successful bet at Redcar Racecourse. All you need is the extra confidence of booking with a pro bookmaker. That is, you need Roger.com! Bet now with any of our recommended online bookmakers for peace of mind and great deals!