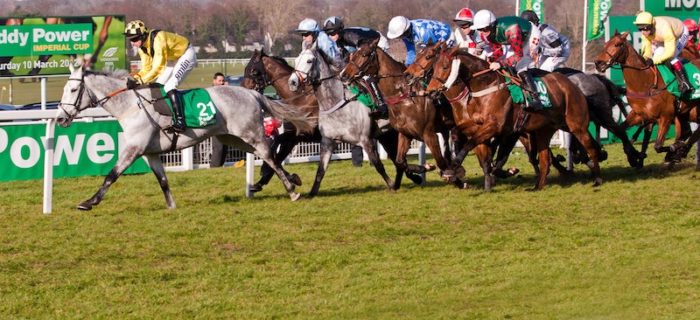 Sandown Racecourse is located in Esher in Surrey. It is one of Britain's best and most loved dual-purpose race tracks. In fact, Sandown Park has had racing since 1875. Since then, it has grown to become a hugely important venue for trainers and jockeys in both the flat and National Hunt spheres.
Sandown is one of the few venues on the horse racing scene that has a Gentlemen's Day as well as a Ladies Day. They do a great job at marketing their meetings. However, it's hardly necessary because Sandown is known for hosting top-class racing.
One really niche meeting held here is the late-April get together. This is rare in Britain because it hosts both jumps and flat racing across one weekend. Friday is Classic Trial day featuring some top pattern flat races. Whereas Saturday is Jump Finale day, which essentially ends the National Hunt season.
The biggest flat race here, July's Eclipse Stakes, brings together the generations for the first time. The result is often that top three-year-olds from the 2000 Guineas or Derby end up taking on the best of the older horses. Of course, the winner in 2019 was the brilliant Enable.
Ticket Prices at Sandown Racecourse
For National Hunt events at Sandown Racecourse, such as Imperial Cup Day, ticket prices vary. You can access the Grandstand from as little as £15, the Premier Enclosure for £22.50, or the 1875 Lounge for £45.
For the first meeting of the year, Classic Trial Day, these entries cost £15, £22.50, and £35, respectively.
For major meetings such as the Summer Festival featuring the Eclipse Stakes, tickets cost £12.50, £22.50, and £65 on Ladies Day or a little more on Eclipse Day. Also, plenty of restaurant and hospitality packages are of course available too.
Sandown Track Details
As well as strong marketing and top-class races, Sandown Racecourse has other attractions. For instance, it has a unique and varied race track. That means that on a purely sporting level, it is one of the best places to watch events.
Flat
Sandown's flat track is a galloping course. It is a right-handed oval of one mile and five furlongs in length. Therefore, it requires stamina rather than speed. Level down the back and featuring a wide, sweeping turn to the long half-mile home straight, runners face a steady uphill climb all the way to the line.
Then, running right through the middle of the oval is a separate five-furlong sprint track. All uphill throughout, this track again makes Sandown unique in that it is the only racing venue to have a separate, dedicated five-furlong sprint course.
Those looking to front-run and not use up too much in the early stages of the race tend to do well here, despite that gruelling climb to the post. This, for whatever reason, causes trouble for runners in behind as races change in the last couple of furlongs.
National Hunt
Again, right-handed and galloping in nature, the jumps courses at Sandown Racecourse are regarded as some of the best in the country. In particular, the chase course is lauded as the best.
Top jockeys have stated that tactically speaking, it's best to have your horse ready to challenge before turning for home as trying to do so around the final bend often brings trouble.
Also, the fences around the back of the course come quickly and so can catch out those who aren't the best
jumpers, especially novices. So, rather than betting on flashy racers, it pays to look for strong, experienced jumpers, especially when they prefer to be in the vanguard rather than out the back of the field.
The run-in on the jumps course is not particularly long, but given its uphill nature can be demanding and this is especially true in soft going.
Biggest Races at Sandown Park
There are almost too many big races to count at Sandown Racecourse. However, we've narrowed down the best of both codes:
National Hunt:
Flat:
Place Your Bets with Roger.com
Sandown Racecourse is one of Britain's premier racetracks, making betting there particularly exciting. If you want to get involved you can place your bets now via one of our recommended bookmakers. Visit Roger.com before you place your bets!