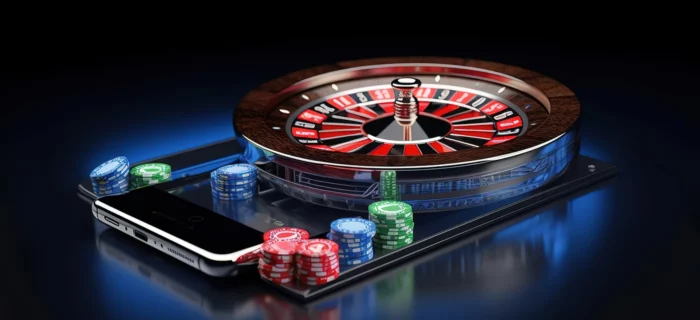 The integration of online gambling into land-based casinos offers significant advantages and synergies. Online casinos have experienced a surge in popularity over the past two decades, and the reasons behind this trend are quite evident.
Players can now enjoy gambling services from the comfort of their own homes, making remote gambling more appealing.
The growth of online gambling
The growth of online gambling is fuelled by technological advancements and increased internet penetration worldwide.
The proliferation of mobile devices, coupled with improved payment systems and favourable regulations, has greatly augmented the sector.
Live casinos and sports betting are especially popular. Data analytics and AI are further personalising the user experience, driving engagement. However, this growth poses ethical dilemmas, mainly around addiction and underage gambling.
As the industry evolves, balancing regulatory frameworks, innovation, and user protection is paramount. Regardless, the forecast for online gambling's continued growth remains strong, with new markets emerging and existing ones expanding.
Financial experts predict that the global online gambling market will exceed £179 billion by the end of 2023, a substantial increase from the £94.17 billion recorded in 2022.
Online gambling platforms provide access to a wide range of games and betting options from any location worldwide.
Technological advancements enhancing the experience
Technological advancements have dramatically enhanced the online gambling experience. High-speed internet and mobile devices offer seamless access, whilst technologies like VR and AR create immersive environments akin to physical casinos.
Live dealer games provide real-time interactive experiences, bringing authenticity into the virtual space. Blockchain offers enhanced transparency and security, fostering trust in platforms.
Moreover, AI and data analytics enable personalised experiences, predicting user preferences for games and bets. This customisation boosts user engagement and retention.
The integration of advanced technology, providing both entertainment and security, is a critical factor in the expansion and evolution of online casinos and online gambling.
Technological advancements, such as virtual reality (VR), artificial intelligence (AI), and machine learning (ML), have enhanced the immersive nature of online gambling.
Industry leaders invest in improving user experience and making games more interactive to replicate the thrill of playing at a physical casino.
Acquisition deals and strategic migrations
DraftKings acquired Golden Nugget Online Gaming in August 2021 for $1.56 billion in stock. The deal gave DraftKings access to Golden Nugget's iGaming platform and its 5 million customers
FanDuel launched its casino in New Jersey and Michigan in January 2022. The casino offers a variety of games, including live dealer roulette and blackjack
These acquisitions and strategic migrations are part of a larger trend in the online gambling and casino industry. As more and more states legalise gambling, companies are looking to expand their reach and acquire new customers.
In certain cases, smart casino businesses can migrate to offer online services in the same capacity that they do in lavish buildings.
One example that worked is the New Zealand brand SkyCity Online, which got up the chain of positive reviews and, thus, kept its good reputation built over time in the land-based setting.
These developments are expected to drive global growth opportunities for the industry.
More examples of recent acquisitions and strategic migrations in the online gambling and casino industry:
Caesars Entertainment acquired William Hill for $3.7 billion in 2021
MGM Resorts International acquired BetMGM for $11 billion in 2020
Flutter Entertainment acquired The Stars Group for $11.2 billion in 2018
These acquisitions have created some of the largest and most diversified gambling companies in the world. They have also given these companies a strong foothold in key markets, such as the United States and the United Kingdom.
The online gambling and casino industry is expected to continue to grow in the coming years. These acquisitions and strategic migrations are helping to position companies for future growth.
Successful considerations for land-based casinos
Ensure legal compliance and obtain necessary licenses for online operations.
Establish online customer support to cater to the needs of players.
Create an interactive website for easy navigation.
Adapt financial planning strategies for the online casino model.
Link player accounts between online and land-based platforms for seamless integration.
Implement effective marketing campaigns to attract both existing and new players.
Offer a diverse range of games and maintain high-quality graphics for an engaging experience.
Online casinos vs. land-based casinos: user engagement
When comparing the number of users or visitors, online casinos have witnessed significant growth in recent years.
The convenience and accessibility of online gambling platforms have attracted a larger audience, especially with the advancements in technology and the availability of a wide range of games.
Land-based casinos, on the other hand, continue to be popular destinations for those seeking a unique and immersive gambling experience. While online casinos offer convenience, land-based casinos offer a social and sensory experience that cannot be replicated online.
The number of users or visitors may vary between the two types of casinos based on factors such as location, demographics, and personal preferences.
Conclusion
Land-based casinos should carefully plan their transition to the online realm to leverage the potential benefits.
Merging the two businesses requires a well-defined strategy, qualified legal assistance, a competent marketing team, and collaboration with experienced companies or agencies that have a track record of successful transitions.
By embracing the opportunities presented by online gambling, established land-based casino brands can expand their reach, attract a wider audience, and create a seamless gambling experience that combines the best of both worlds.