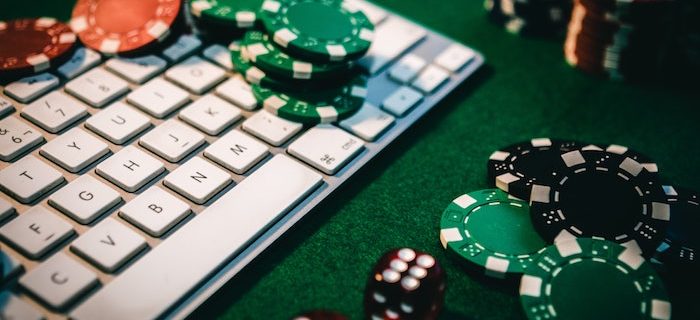 Poker is a very popular card game both in the United States and across the globe. It has been played for centuries and it comes in many different shapes and sizes. With the advent of the internet, playing poker online became a reality.
This changed the game as it meant that you could play poker from the comfort of your own home rather than having to travel to a physical poker game.
Different states, different rules
While online poker is legal in many nations across the world, the rules are a lot tighter in the United States. While it was fully legal for a while, a ban came into place eventually which saw online poker operators no longer being able to get licenses to operate in the US. This has started to change in recent years on a state by state level.
As time goes on, the hope is that more and more states will have access to licensed online poker and not have to rely on the likes of unlicensed offshore operators.
Texas is naturally the home of Texas Hold'em poker. Without Texas, nobody knows where the game may be, as this is the birthplace of the most popular variant of poker in this day and age. Some of the best poker players in the game came from this state, such as the founder of the WSOP Benny Binion and legendary player Doyle Brunson.
Currently, online poker is not legal in Texas, which is unfortunate. To get their fix, a lot of Texas residents use offshore unlicensed operators. Naturally, there are a number of different risks associated with using these types of operators.
First and foremost, these platforms are illegal in the state of Texas. Then as these platforms are not licensed in Texas, there is little to no consumer protection in place. This means that you can never be sure that your poker funds are safe in your account.
If anything happens to these funds, you will find it almost impossible to try and get them back through an appeal process. Naturally, a lot of these illegal online poker platforms are run by criminals and money is used to fund criminal operations.
Could legal online poker come to Texas?
As time goes on, it is inevitable that more and more states will legalize online poker. The activity is already available in physical form in a lot of states through the likes of card rooms, commercial casinos and tribal casinos.
In Texas, there have been a couple of attempts in recent years to make online poker legal. It was back in 2012/2013 that the state Senator Rodney Ellis introduced casino bills that had the provision of legalizing poker. However, there was no support given to these proposals from any of the other lawmakers.
There have been private poker clubs forming across the state of Texas since then. Most of these are focused on major hubs such as Dallas and Houston. These types of clubs are operating in a grey legal area.
This is because they do not take a rake of each pot or accept entry fees to tournaments.
Instead, the players will pay an entrance or membership fee. The clubs also generate revenue from the likes of beverages and food. Some of these clubs have been closed down by the authorities, but a lot of them remain open and believe that by the letter of the law that they are able to operate in this fashion.
Recent changes
It was in 2018 that the Texas Attorney General Ken Paxton did not commit to cracking down on these live poker rooms. When asked if he would shut these facilities down, he refused to answer. This is apparently because it is a legal matter that is currently going through the court's system.
It does not seem like online poker will be legalized at any rate any time soon in Texas. There has been a plus in recent times to legalize the likes of retail and online sports betting in the state, but to no avail as of yet.
The Texas lawmakers clearly would prefer to avoid any gambling expansion going into the future. Many in the state see gambling as a major societal cost and the tax revenues it could generate for the state are not worth this cost.