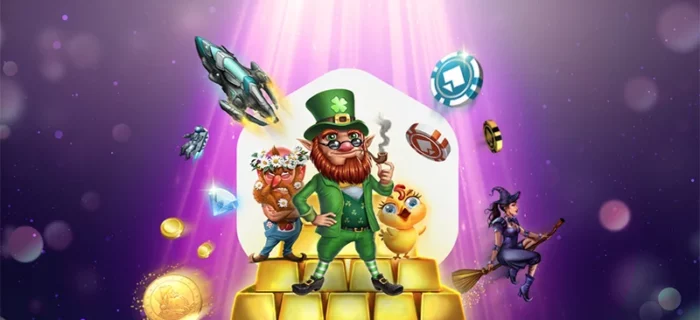 Gaming Corps has established itself in the online gaming community through its gaming and iGaming. They own a license from the Malta Gaming Authority for the development and distribution of online casino games and are currently one of the leaders in the iGaming industry.
But where did Gaming Corps come from? In this article, I will explain the history behind the company and why it is so successful as a game development business.
History of Gaming Corps
Gaming Corps was created in 2014 as an up-and-coming Swedish game development company. Initially, its main goal was to create a video game that will be available across different platforms. Gaming Corps had the rights to the smartphone game "Riddick: The Merc Files" and a license to develop the game for additional platforms when it went public in 2015.
The work previously completed evolved into "The Descendant," which was released in 2016. After then, Gaming Corps primarily performed work-for-hire in the gaming industry, relocating the development from Uppsala, Sweden, to Austin, Texas. Relocation to the U.S. was caused by the purchase of RedFly studios, which became Gaming Corps Austin.
The company changed direction in 2018 when it closed the Austin studio and moved to Malta. The new board wanted iGaming projects to become the main direction, so even now Gaming Corps is specifically focused on making online gambling games that can be enjoyed in various different online casinos.
Best online casino games by Gaming Corps
Gaming Corps has quite a diverse portfolio of online casino games. These include multiplier games, mine games, table games, and slots. Here are some of them that stood out.
1. Undead Vikings
Undead Vikings is one of the most popular games from this game provider, as its cartoonish design is very appealing. It has an RTP of 96.27% and is a 5-reel slot with 20 paylines players can hit.
The game, which is based on Norse mythology, features traditional components like the all-seeing raven of Odin, horned helmets, meed, and swords. Gain access to a bonus round with up to 60 rewards, including money, symbol multipliers, and free spins, by landing at least two bonus urn symbols in the basic game.
2. Book of Pirates
One game that is also quite popular in online casinos is the Book of Pirates. It is a 5-reel video slot with 10 paylines and has 4 high symbols and 5 low symbols.
The special symbol is the book, as it acts as both a wild and a scatter, meaning that it can replace any symbol and it doesn't have to be in the payline to give returns. The RTP for this slot is 96.1%. If you happen to get lucky and find three or more books, you will win free spins. If you locate the cursed book, the edge of the mystery map will be filled with money.
3. Tomb of Bons
This game was developed by Gaming Corps specifically for Bons Casino. It is a 4×6 slot with 4096 combinations that bring winnings. It is perfect for those that like Egypt-themed slots as the main symbols are hieroglyphs and pharaohs. It has four low-paying symbols, four high-paying symbols (pharaohs), a wild, and a free spin symbol.
Pharaohs have a chance to be activated if they are in the three middle reels to change one symbol below them into a wild. If Ra is summoned, then he changes 2-4 symbols into wilds. The maximum winning is 11000x the bet and the RTP is 95.5%.
4. Baby Hercules
They have a game for lovers of Greek mythology as well! Baby Hercules is a 3×5 slot with 10 available paylines. It has 5 low-paying symbols, 4 high-paying symbols, and one symbol that is both a wild and a scatter.
If there are three or more wild symbols, the player will receive free spins. Although the maximum win is not that high (5000x the bet), the RTP is 96% and the game has low volatility. Explore the ancient world of Baby Hercules and the hidden Hydra riches by stepping into his little yet mighty shoes!
5. Skyliner
Skyliner is a multiplier game in which the player bets on the aircraft as it is flying over the city skylines. As the plane moves forward, the multiplier increases, and players need to decide whether they will cash out or wait for a bigger payout before the plane flies away. It is a classic multiplayer game in which you can see the progress of other players in live-action to make it more fun.
The maximum winning a player can get is 10000€, Skyliner allows you to place two bets simultaneously so you can mix and combine when you want to cash out. The RTP for this game is quite high: 97.37%.
Overall, Gaming Corps is a great gaming provider with online casino games that are well-designed and quite intuitive to play. Although they had experience in the gaming industry, the new focus on iGaming seems to be beneficial for the company. Some of their games are quite popular and can be found in various online casinos out there. From multiplier games to slots full of features, Gaming Corps has started to expand into new markets and built quite a name for itself in the iGaming industry in recent years.