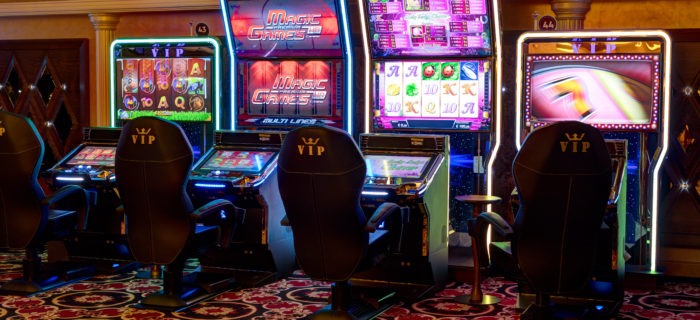 Successful global gaming firm Novomatic was set up by billionaire Johann Graf back in 1980 – and Graf still owns most of the company today.
The business has grown to become one of Europe and in fact the world's biggest high-tech gaming firms. Headquartered in the Austrian town of Gumpoldskirchen, the company runs casinos in places from Berlin to the Chilean capital Santiago.
Graf started the company with some experience of exporting pinball machines from Austria into Belgium. And since its birth in the early 1980s, Novomatic has made a number of strategic acquisitions. Arguably the largest being the takeover of UK company Astra Games in 2004, which helped the business establish a foothold in Britain.
While you may not have heard the name before, the company provides gambling services across huge chunks of Europe. If you're into gaming you've almost certainly used a Novomatic solution.
As well as the acquisitions, the company now has a number of subsidiaries, including:
Green Tube
Stakelogic
AdZorba
Bluebat Games
Novomatic facts and figures
In 2017, its turnover was around €2.5bn
There are some 30,000 employees worldwide
Novomatic operates more than 2,000 gaming facilities across the world
The business has a presence in around 50 countries
What does Novomatic do?
Novomatic's purpose from the outset has been to make and distribute gaming machines.
And its physical machines are found in a number of casinos in Switzerland, Germany and the Czech Republic, among other countries. Meanwhile, its software is ubiquitous across much of the continent.
In Austria and Romania, sports betting is another element in the branding mix.
Today, Novomatic's Coolfire™ games blend ground-breaking gaming concepts with leading-edge tech and outstanding gameplay plus user-friendly navigation.
The product range is complete with an extensive line-up of top-notch signs and accessory products. Designed to enhance an operation's attractiveness and produced according to high standards of craftsmanship and technology, and including digital signage solutions.
Novomatic slots
In 2011, Novomatic aimed to enjoy the success they had previously enjoyed offline in the realm of the internet. The firm pioneered state-of-the-art gaming solutions alongside innovative casino offerings.
All Novomatic's slots function on the coldfire processor from Motorola, providing an excellent platform for high-quality online slots to be developed. And while you can find table-game staples in a Novomatic-powered casino, slots in a wealth of styles and concepts are the company's speciality, including three-reel, multiple payline and up to 25-reel slots.
Most are non-progressive slots, but on Golden Sevens and King's Treasure, you have the chance to play for much bigger jackpots. Linked jackpots and themes create excitement across a bank of machines, a slots floor or a larger gambling estate.
Meanwhile, standalone progressive jackpots are available for one game and one player at a time.
One of the better-known games is Book of Ra Deluxe, especially among those who already belong to an online casino. Previously, it enjoyed great popularity as a physical slot machine. Players who love feeling like Indiana Jones as they spin the reels, remained loyal after it made the shift to the world of online gaming.
Its classy gameplay and the high quality of its graphics are reproduced in the company's other slots and the sound effects. But it's just one of many widely recognised names. There are dozens of titles, among them African Simba, Golden Cobras, Ramses 2 and Pharaoh's Ring.
New titles are always being added. In June 2018 for example, a fresh game based on the road movie From Dusk Till Dawn brought filmmakers Quentin Tarantino and Robert Rodriguez to the casino floor for the first time. Featuring a raft of Hollywood big hitters from George Clooney to Salma Hayek, the game takes players on an action-packed journey to Mexico.
Training tomorrow's game developers
With partners, in the summer of 2018 Novomatic developed the Corporate Coding Academy (CCA) for future company game developers. This training academy was due to begin in November 2018 for the 'coding heroes of the future' to take part in a top-quality, customised six-month scheme to become junior game developers.
Responsible gaming
This is part of the company's corporate responsibility. The firm is committed to responsible gaming in every country where it operates. Since 2006, it has been working with Vienna's Medical University in the field of gambling addiction.
In August 2018, it was announced that this co-operation was being extended for a further two years, to the tune of €120,000. Separate research work on prevention is also ongoing at Vienna's general hospital.