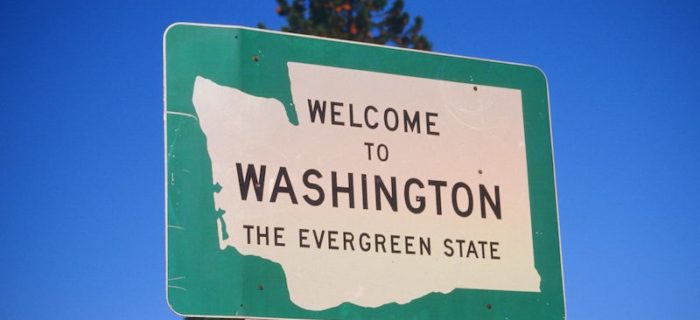 After a four-year break in racing in this area following the closure of Longacres Racetrack in 1992, Emerald Downs Racecourse was finally opened up in '96. It has been racing to great acclaim ever since.
Hosting live racing from April or May right through to September, Emerald Downs is Washington state's only live racetrack. It boasts a $200,000 Grade III contest among its array of stakes races.
Location of the Track
Emerald Downs' lone position in the state means it has to be pretty self-sufficient and it manages this well. As well as racing facilities, the venue has an equine hospital and a sales pavilion. There is also a barn area accommodating over 100 horses at a time as well as all horsemen if necessary.
Across their most recent race meet, the top trainers at Emerald Downs in terms of win percentage from 20 runners or more were:
Frank Lucarelli,
Jorge Rosales,
Manuel Ortiz,
Terry Gillihan and
Blaine Wright.
Lucarelli, in fact, won with 28% of his 292 runners earning a grand total of $747,000 in prize money and is a Washington hall-of-fame.
As for the jockeys, regulars here who do very well include:
Gary Wales,
Kevin Orozco,
Javier Matias,
Juan Gutierrez and
Kevin Krigger.
Keep an eye out for their mounts as their superior track knowledge could end up making all the difference. Gutierrez is one of the all-time greats at Emerald Downs Racecourse.
Admission Prices at Emerald Downs Racecourse
The general admission price at Emerald Downs is $9, or $5 with an Emerald Rewards card which anyone can sign up for. General admission means access to levels 1-5 of the grandstand, the paddock and the park area. Paid visitors can gain access to the track level apron and all its free seating, the picnic area and have full use of activities which are provided on family days.
Track Details
There is just one track at Emerald Downs Racecourse as no turf racing takes place here. Although it is very much hoped one can be added in the future, it seems doubtful. Given that the inner course houses the tote board and is used as a storm run-off area for the whole facility.
The track itself is a one-mile dirt oval made up of geotextile fabric, washed rock, coarse sand and one-component track material. It can have a slightly different feel to other tracks for jockeys, making local knowledge key.
Left-handed of course, the surface is flat and pretty fast with tight bends meaning those drawn wide will have a disadvantage. Low numbers are nearer the rail in the post position draw and they are the horses able to save racing ground. You don't want your animal to be any more than around three lanes wide around these turns.
A good practice is to check speed figures to make sure your horse possesses the pace to get into a good racing position. Not too many will be coming from off the pace on the short run-in here unless there has been a break-neck gallop set by the early front-runners.
One small point to keep in mind which could be a reason for horses being able to maintain their position on the stretch here is that when having taken the final bend they are then heading due south to the winning post. The prevailing winds in Washington state in the summertime is north-westerly. This could possibly help horses to keep up the gallop all the way to the line.
A decent starting point for having a bet for the first time here may be to find a solid front-runner or at least one who breaks quickly and can get up with the early pace, who is drawn well and is perhaps trained by Blaine Wright or Frank Lucarelli which won't steer you far wrong.
Biggest Races
Racing is of good quality at Emerald Downs. The schedule contains 28 stakes races worth more than $1.5million in total prize money. All but one of the track's stakes events are worth at least $50,000, with these being the best of them:
Governor's Stakes – 6f, May
Budweiser Stakes – 6½f, Fillies & Mares, June
Seattle Slew Stakes – 1m½f, 3yo only, July
Muckleshoot Derby – 1m1f, 3yo only, August
Longacres Mile – Grade III, 1m, August
Gottstein Futurity – 1m½f, 2yo only, September
Place Your Bets at Emerald Downs with Roger.com
Now you know a little more about this charming Washington state track. You can place bets there with extra confidence. Get on now with Roger.com's recommended online bookmakers!