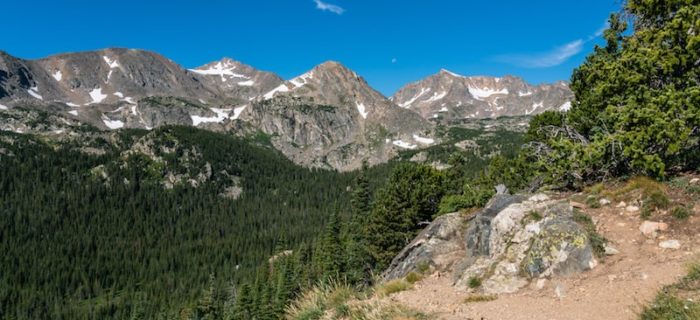 Colorado's Arapahoe Park Racecourse is situated in Aurora on the east side of Denver and just 24 miles from the downtown area. It is a dirt racing facility with a season running from mid to late May until mid-August every year.
Arapahoe hosts three types of horse racing including:
quarter horses,
Arabian horses and
thoroughbreds.
Owners Mile High Racing is responsible for both Arapahoe Park Racecourse and their off-track betting facility nearby, Havana Park. This allows horseplayers the chance to bet even when not attending the track, something not always available to players in the States.
With such a short season offered for live racing, part of the attraction at both Arapahoe and Havana Park is the simulcast feature. Bettors can attend the facilities to watch and play on live horse racing transmitted from all around North America.
Both venues have been well received by racegoers. Plenty of pari-mutuel windows are available meaning getting a bet on is never a problem. The facilities are open year-round, with keen racegoers able to watch the nation's biggest races live while also grabbing some of the action.
Local knowledge is key around here, so be on the lookout for the confirmed leading trainers at Arapahoe Park in recent times who include Stetson Mitchell, Riley Parsons, Stetson Rushton, Russell Viccrilli and O.A. Martinez Jr.
Likewise, a proven ability to ride the track is crucial with the leading jockeys of late being Travis Wales, Adrian Ramos, Alfredo Triana, Luis Rodriguez and Karlo Lopez.
Ticket Prices at Arapahoe Park
As is always the case, various packages are available depending on what sort of dining package suits you best, as well as whether the track is showing thoroughbred, Arabian or quarter horse racing.
Typically though, the best place to be is in the Clubhouse and this is priced up at $10 for a table seating four. Race programs are extra at $3 and a tip sheet is available for just $1. Certainly, value for money is a big thing at Arapahoe.
Track Details
Arapahoe Park houses just the one race track, a standard dirt racing surface. The track is a standard flat, left-handed, one-mile oval featuring chutes down the backside and on the home stretch to enable it to put on races at various distances.
Naturally given the layout, the track at Arapahoe is very tight and suits nothing but speed. Of course, there is always the chance that a leader can go off too fast and thus will be caught down the stretch. In terms of style of running, you will always need to have a horse clocking strong fractions. This is not a place that plays into the hands of those with proven stamina only.
The post-position draw is always important, so when there are for example six or more runners, you'll want your horse not to be given a wide gate as getting around those bends three or four horses wide means giving away some significant ground.
Finding horses who can lay up with a strong pace is a good idea, though they don't necessarily need to be confirmed, front-runners. Finding a horse in the race with the best speed figures and ridden by Stetson Mitchell or Riley Parsons from an inside gate would be an ideal scenario.
One more thing to keep in mind is that, as is often the case on natural dirt tracks, when the rain comes and the surface is described as "sloppy" it can actually ride faster than normal as the dirt compacts and so those speed figures come even more to the fore, much like how it is easier to run on damp sand than on loose, dry sand.
Biggest Events
Arapahoe Park Racecourse is now home to the state of Colorado's richest race day, the middle Sunday in August providing the last live action of the season and the biggest prize money of all at around $100,000.
For Arabian horse racing fans, there are four graded races during the live meet and for the quarter horses, Arapahoe hosts both the Mile High Derby and the Mile High Futurity Stakes, each worth $100,000. By far the biggest race for the thoroughbreds, however, is this one:
Place Your Bets on American Racing Now with Roger.com
There are hundreds of great horse racing meetings every year in the States, including at Arapahoe Park Racecourse. Place your bets via any of Roger.com's highly recommended online bookmakers now!