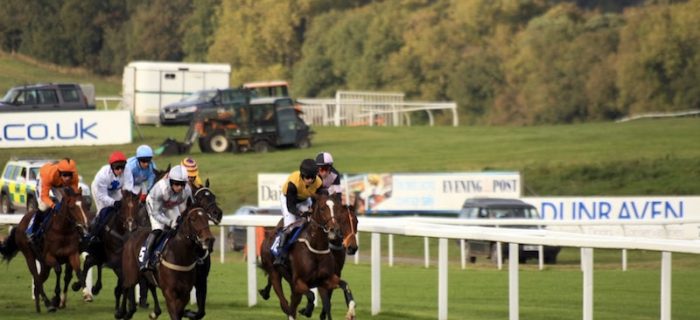 Chepstow Racecourse is a track for the racing of thoroughbred horses and it is in Monmouthshire, Wales. It is close to the English border. Chepstow is also one of the 16 tracks that the Arena Racing Company manages. It also plays host to the most lucrative race that takes place in Wales, the Coral Welsh Grand National.
History of Chepstow Racecourse
There were a few different locations in Wales where racing was taking place during the 19th century. In 1892, Chepstow Racecourse started hosting races. In 1925, a group of local businessmen and gentry got together to buy a piece of land. They, in turn, created Chepstow Racecourse. This led to the official opening of the track in August 1926. This was a two-day event and had decent prize money across the respective races.
The course struggled financially. In fact, it was very close to shutting down shortly after it had opened and its initial meeting. The directors managed to get a significant bank loan. However, there were further financial troubles for the first decade after its opening.
Jumps racing began at Chepstow Racecourse in 1928. Since then, jumps races have taken place during the winter and flat racing in the summer. Originally, the flat racing at the track was the more prestigious of the two types.
During the Second World War, the RAF commissioned the track to use it as an outpost. Therefore, there was no racing during that period. The Welsh National moved to Chepstow Racecourse in 1949 after the Cardiff and Newport courses both went out of operation. This is when National Hunt racing becomes the dominant racing type at the venue.
The Racecourse
Chepstow Racecourse is an oval-shaped circuit that is little under two miles in total distance. The left-handed track has a lot of undulations and hosts both jumps and flat racing.
The straight for the run-in is roughly five furlongs in length and for the chase course, there are five different fences. If there is a race on the entire circuit, then this fence count will reach eleven. For sprints, there is a straight mile course also at Chepstow Racecourse.
There are a few dozen race days each year at Chepstow Racecourse. There are only two other significant racecourses to be found in Wales, Ffos Las and Bangor-on-Dee. As well as racing, there are different events that take place at the venue, such as conferences, concerts and weddings.
Notable Races
The biggest race that takes place at Chepstow Racecourse is the Welsh Grand National. In fact, it's the richest horse race in the nation. This takes place in December, after Christmas. It's open to horses at least four years old and the race is three miles and five furlongs in length.
This has been running since 1948 and there have been many notable winners over the years. For example, the winner in 2010 was Synchronized, the horse that went on to win the Cheltenham Gold Cup in 2012. The 2016 winner was Native River and this horse won the Gold Cup in 2018.
Ticket Prices
Ticket prices at Chepstow Racecourse vary depending on the race meeting. For example, it will be cheaper if you buy tickets in advance online. You will usually get general admission tickets for as little as £10, with other more expensive types of packages also being on offer.
Tactics to Consider
There are two important things to consider when picking a horse:
With the ranging undulations, there is going to be a focus on those horses that have plenty of stamina, no matter what sort of ground conditions are being faced. While it is good to be well-positioned during the race, jockeys do not want to try and try to race too prominently too early. Long strides are an ideal fit for this venue.
Place your bets with Roger.com
There are many different betting operators that focus on horse racing. These all will vary in terms of their quality and areas of focus. At Roger.com, all of these major betting sites have been thoroughly reviewed in order to determine which sites are best as certain aspects of horse race betting. This means that you can quickly read these reviews and pick out those options that will be ideal for you and your preferences.