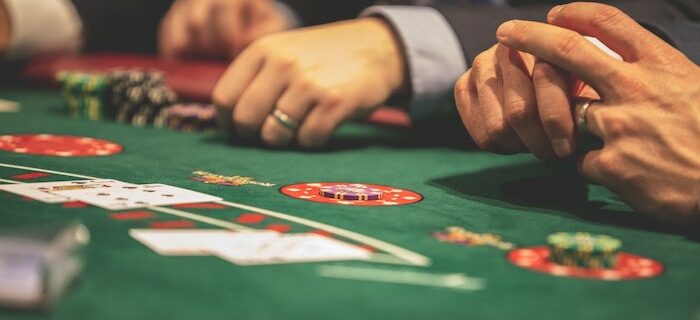 Gambling has been a popular pastime for centuries, and in recent years, online casinos have been gaining popularity. There are pros and cons to both online and offline gambling, and it's important to weigh these factors before deciding which type of gambling is right for you. Here are some things to consider before placing your bets.
Table of contents:
The Convenience Of Gambling Online vs. Offline
The convenience of gambling online versus offline is a debate that continues to generate more and more interest as technology advances.
People who choose to gamble online can experience the convenience and flexibility that physical casinos cannot offer, such as avoiding crowds and being able to access their favourite games from anywhere at any time.
However, there are also some downsides; issues with payments, scams, identity theft, and lack of regulation may deter people from taking the virtual route.
On the other hand, going for offline casinos gives gamblers an authentic experience, which includes betting culture, interacting with others, and using real chips and cards.
The Social Aspect of Gambling Offline vs. Online
Gambling in a physical casino provides an opportunity to bring people together, but there are stark differences between offline and online experiences. Offline gambling comes with a more immersive experience for players.
Socialising with other punters and enjoying the camaraderie among competitors can be much more exciting when meeting in person.
With online games, however, players may experience increased anonymity which can be considered both positive and negative depending on player preference.
The convenience of playing from home can be preferable for some, along with having access to a wider range of games than what may be available in an offline casino. Ultimately, it comes down to personal preference and willingness to explore different styles of play.
The Bonuses And Rewards Offered By Casinos For Gambling Online
Gambling online has its advantages, particularly when it comes to bonuses and rewards. Online casinos offer a host of incentives to entice players, including loyalty programs, deposit bonuses, and sign-up perks.
You might be offered a generous welcome bonus when you open an account or even free spins on slots.
Loyalty rewards can range from exclusive deposit matches to special tournaments with bigger payouts or exciting weekly rewards that provide more value for the money you bet.
With many casinos offering special bonuses and promotions throughout the year, there is ample incentive for any aspiring gambler to test their luck at an online casino.
The Odds of Winning
Choosing where to gamble is a major decision, and it's important to understand the potential consequences, especially when it comes to the odds of winning.
Players may think that online casinos offer heftier bonuses and promotions than traditional brick-and-mortar casinos do not, but these virtual venues can also come with inflated house edges for games like slots, poker, blackjack, and roulette.
Still, many online casinos provide better payouts than their brick-and-mortar rivals due to the lower overhead costs. Ultimately, your biggest advantage will always be your knowledge of the games you're playing and learning how to best capitalise on your chances of winning.
The variety of games available when gambling online vs. offline
When it comes to gambling, whether you play online or offline, there are plenty of game options to choose from. Offline options are more limited and often solely focused on the traditional casino games of slots, poker, blackjack, and roulette.
However, when it comes to online casinos, the variety of games available is significantly greater. There is a vast selection of different types of slots with different themes and bonus features, as well as classic casino games with new twists.
In addition, many online gambling websites like FanDuel Online Casino offer exclusive titles that can only be found on the internet and not in brick-and-mortar casinos. All these varieties make gambling online a great way to find your favourite game or try something completely new.
There are pros and cons to gambling online vs. offline. Ultimately, the decision of whether to go with online or offline casinos depends on what is more important to the individual gambler. If convenience and accessibility are paramount, then gambling online may be the best option.
On the other hand, if social interaction and being able to see the physical reactions of other gamblers is more appealing, then gambling offline might be a better fit. Whatever the case may be, there are advantages and disadvantages to both options that should be considered before making a final decision.
Photo by Drew Rae.