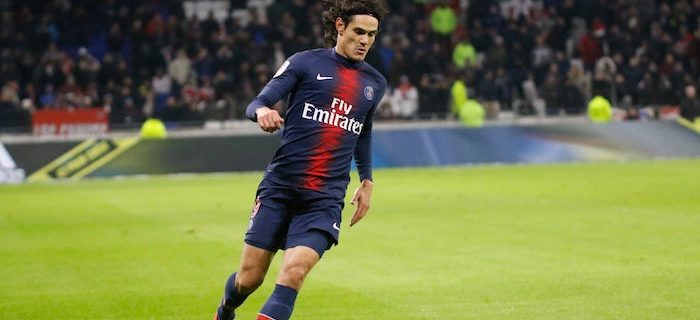 Given that it's not as deep a system as, say England or Germany for example, only two divisions make up the Ligue de Football Professionnel in France. One is the second tier below the top-class Ligue 1.
Clubs as large and famous as AS Monaco have spent time in this division before making it back to the big time. So this is a league that has had its stars to admire for sure.
Ligue 2 has existed since 1933 making it among Europe's oldest domestic football competitions. It's this history and stability that makes it a fair betting proposition for football punters most weeks. As long as you know what to look out for.
Betting on the Ligue 2: The format
The format will be a familiar one to most people. 20 teams take part every year in Ligue 2, meaning a 38-game season for each of them. Playing each other once at home and once away.
As always, a 380-game season in total means plenty of betting opportunities. Matches are played primarily on Friday evenings in this league, with most kick-offs at 8 PM Central European Time.
While the arrangement of the league is recognisable, how it is generally played out in terms of stats really is not.
At present, Ligue 2 averages just over 2.1 goals per game which is relatively low. Often because squads have low budgets, favouring strong defensive tactics over the purchase of expensive strikers.
Another low statistic is the home win ratio which stands at around 36% here versus the 45%-50% elsewhere. Bettors should remain focused on these statistics when thinking of taking a punt on Ligue 2 games. Backing short-priced home favourites here is not as solid a proposition as it tends to look on paper.
Ligue 2's Relegation and Promotion Factors
The champions and the second-placed team at the end of the season are automatically promoted to Ligue 1. They replace the bottom two teams from that division.
Teams 3, 4 and 5 then enter a promotion play-off to see who gets to play the third-bottom finisher in Ligue 1. That final playoff match-up decides the last team to be given a place in Ligue 1 for the following season.
Relegation is simila. The bottom two from here go down automatically to the French National League being replaced by the top two from there. While the third-bottom from Ligue 2 and the third-best from the National play-off for the final spot.
The Most Recognisable Teams in France's Second Tier
Given it has the typical yo-yo nature of a second-tier league, no one club has ever dominated Ligue 2. Last year's winners, Metz, took their fourth title. While the record is held jointly by Le Havre and Nancy who have won it five times each over the years.
Some big names have passed through here though. Currently struggling in the division are Auxerre who have seen better times. The aforementioned Metz along with Lens, Reims and Monaco have gone through this system in recent years. Plus, nobody should forget Ligue 2 regulars Troyes who appeared in European club competitions not so long ago.
Ligue 2 Betting Markets
While Ligue 1 is obviously better catered for, most reputable online betting firms will provide odds for every round of the Ligue 2 season too. Given that it is the one constant, the normal match betting 1X2 markets are competitive, but along with that going for goals (or a lack of them) can be accommodated too:
Match Betting – with such a low success rate for home teams, avoiding home favourites and have a tickle on away sides at nice prices often pays off here.
Asian Handicap Betting – again because of the above fact, taking a one-goal head start on away teams proves to be very successful.
Total Goals Betting – betting on the 'under' market in such a low-scoring league is fruitful, as long as you avoid the minority of attack-minded sides in Ligue 2.
Getting Your Bets on in Ligue 2
So, if you know where to look for value and don't simply want to find a bunch of easy home wins to fill up your accumulator, then Ligue 2 could be for you. Place your Ligue 2 bets every weekend with one of our recommended online bookmakers to ensure you get the best prices.