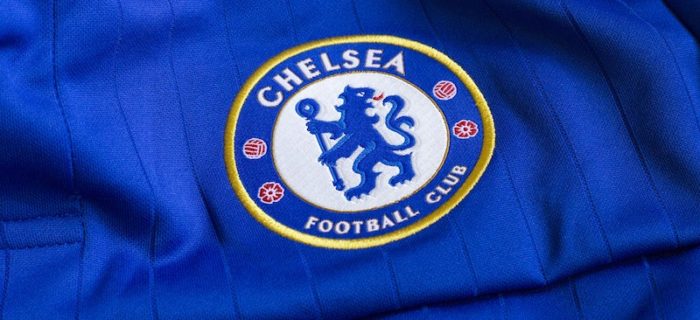 Owned by Russian billionaire Roman Abramovich, Chelsea FC are these days one of the very top football clubs in England. The team's most famous manager in the modern era has been Jose Mourinho.
A Brief Chelsea FC History
In 1896, businessman Gus Mears bought the Stamford Bridge Athletic Ground (see below) with the intention of turning it into a top football venue. He failed to persuade Fulham Football Club to move there, instead founded his Chelsea FC in 1905.
After being elected to the Football League, Chelsea won the Second Division in only their second season. They reached their first FA Cup Final by 1915.
Chelsea was attracting huge crowds by the '30s and continued their steady progression as a football club through the decades. Real success came in 1955 when they landed the First Division title. A League Cup win followed in 1965, the FA Cup in 1970. In 1982, the Mears family ownership finally ended when Ken Bates bought the club.
The often-controversial owner oversaw a largely underwhelming era. He sold to Roman Abramovich in 2003.
Chelsea's Home Stadium
Stamford Bridge was initially opened in 1877, used back then by the London Athletic Club. That remained the case until 1905 when Chelsea FC was founded and allowed to use the ground, something they have done ever since.
The Bridge has been renovated a number of times. Notably, after the Taylor Report forced top-level clubs to go all-seater in the '90s. This removed a lot of character from the place, as well as reducing the capacity. At one point in 1935, Stamford Bridge hosted nearly 83,000 people for a match against Arsenal.
While those days are gone the current capacity of just under 41,000, which still puts this stadium in the top 10 of dedicated English football stadia, can still be increased and there are existing plans for Chelsea to bump this up to 63,000 by 2023.
Chelsea's Greatest Players
There are many ways to rank players, but surely this is all about entertainment and therefore what the Chelsea fans themselves think.
With that in mind, a major survey was conducted in which the support group itself voted for the club's greatest ever players, naming:
Arjen Robben, Jimmy Greaves, Roberto Di Matteo, Branislav Ivanovic, Jimmy Floyd Hasselbaink, Peter Osgood, Michael Essien, Marcel Desailly, Ashley Cole, Claude Makelele, Petr Cech, Gianfranco Zola, Eden Hazard, John Terry, Frank Lampard and Didier Drogba among them.
In recent years, the likes of N'Golo Kante, Christian Pulisic, Pedro, Willian and Diego Costa have arguably made the biggest impact although as always not all supporters agree.
Chelsea Club Honours
Even for an established Premier League club, Chelsea's major honours list is pretty impressive. Of the 31 trophy wins listed here, 18 of them have been landed during the Roman Abramovich era.
Chelsea has been English champions on six occasions. Although just once pre-Abramovich back in 1955 when they won the First Division. In the Premier League era, The Blues have taken the top tier title in 2005, 2006, 2010, 2015 and 2017.
Although Chelsea hasn't spent too much time down in the second tier when they have been there, they have shown the ability to bounce back quickly, winning the Second Division in both 1984 and 1989.
To back up their six English top-level titles, Chelsea has also landed the FA Cup on eight occasions up to 2018, doing so then as well as in 2012, 2010, 2009, 2007, 2000, 1997 and back in 1970. Their league and FA Cup wins have also taken them to the Community/Charity Shield a number of times which they won in 1955, 2000, 2005 and 2009.
Chelsea's domestic success has continued via the League Cup too. England's third-biggest domestic trophy was taken by The Blues in 1965, 1998, 2005, 2007 and 2015, while European success has also been fairly plentiful for the Londoners.
The club took the now-defunct European Cup Winners' Cup in 1971 and 1998, following up the latter win with the European Super Cup the same year. UEFA Cup/Europa League wins were landed in 2013 and 2019, while Chelsea's biggest achievement was in 2012 when they landed the UEFA Champions League.
Place Your Bets on Chelsea FC Now!
Whether you're a Chelsea fan or not, you'll know this is a club which shows up well in the Premier League and in Europe season after season. If you want to back The Blues, get on via any of Roger.com's recommended online bookmakers now to get the best price.