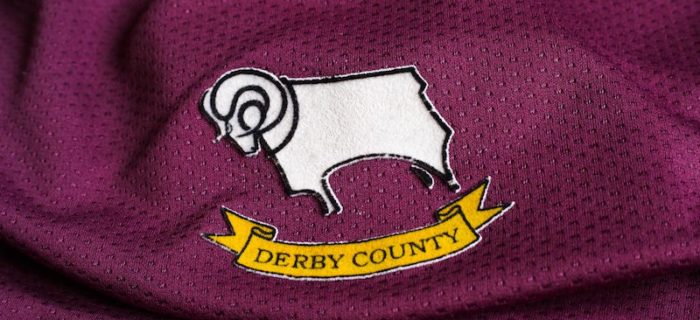 Derby County is one of the most recognisable names in English football. Known as The Rams, they play in a one-club city which means plenty of support for the team with. Their major, bitter rivals is Nottingham Forest who play just 15 miles away.
The Rams' History
Derby County was founded way back in 1884 as an essential spin-off from Derbyshire County Cricket Club, making it one of the oldest professional clubs in England.
In fact, Derby is noted as being one of the 12 founder members of the Football League along with:
Accrington,
Aston Villa,
Blackburn Rovers,
Bolton Wanderers,
Burnley,
Notts County,
Preston North End,
Stoke,
West Bromwich Albion and
Wolverhampton Wanderers.
With the city increasingly keen on football some early success was gained, Derby winning the Second Division title in 1912 and 1915 as well as the FA Cup in 1946.
The Rams eventually became champions of England twice during a golden period in the 1970's but, while they have played Premier League football their on-pitch success has somewhat dried up.
Under the ownership of Mel Morris since 2015, it is hoped the club can get back to English football's top table very soon.
Derby County's Home Stadium
Since 1997 Derby County have called their purpose-built stadium Pride Park home. One of the largest stadiums in England with a capacity of 33,500, Pride Park sits just on the outskirts of the city and was build as part of a wider regeneration programme in Derby.
Now back to its original name, the rights to Pride Park's title were sold between 2013 and 2016 meaning that for this period it was known as the iPro Stadium, something that never sat too well with many Rams fans.
When Pride Park was completed in 1997, it came at a time when a number of English clubs were knocking up new stadiums having decided their ageing grounds were no longer fit for purpose. In Derby's case, Pride Park was a replacement for the old Baseball Ground which they called home since 1885 just after their inauguration.
As well as doing its day job of hosting Derby County matches, Pride Park has also been used for international games. England v Mexico in 2001 and Brazil v Ukraine in 2010 were staged here, as well as England under-21 games. The 2009 FA Women's Cup Final was also at Pride Park.
Famous Derby Players & Managers
Several Derby County personalities can be counted as club legends and/or are hugely recognisable names across the world of football.
Brian Clough and Dave Mackay are Hall of Famers, while the likes of Hughie Gallacher, Peter Doherty, Peter Shilton and Paul McGrath are all heavily decorated and have spent time at Derby in their careers.
Much more important to the fans though are Derby's various Players of the Season over the years. Winners of this accolade include Roy McFarland, Colin Todd, Archie Gemmill, Mark Wright (twice), Francesco Baiano, Georgi Kinkladze, Richard Keogh (twice), Will Hughes and Scott Carson.
Chelsea legend Frank Lampard will also not be forgotten by Derby fans after guiding the club to the Championship play-offs in his first season in management, before being swiftly snapped up to manage his old club at Stamford Bridge in the Premier League.
Honours
Derby County has been champions of England on two occasions, firstly in 1972 under the management of Brian Clough and the quickly afterwards in 1975 under Dave Mackay. They were also runners-up in what was the First Division earlier in their history, namely in 1896, 1930 and 1936.
Their second title led them to the 1975 Charity Shield, which they also won, while they were FA Cup winners back in 1946.
At lower levels, Derby has also been successful in achieving promotions via winning their respective divisions on several occasions. The Rams were champions of the second tier (now the Championship) in 1912, 1915, 1969 and 1987 while they won what was the Third Division (North) in 1957.
While not at the level of the major domestic and European competitions, Derby's trophy-winning successes in the Watney Cup (1971), the Texaco Cup (1972) and the Anglo-Italian Cup when runners-up in 1993 still hold a special place in the hearts of their fans.
Place Your Bets on the Rams via Roger.com Now!
Derby County are one of the biggest clubs in the country, and now you know a little more of what they are about you can place bets on them more confidently. To ensure you get the best price and keep yourself safe, bet now via any of Roger.com's recommended online bookmakers.