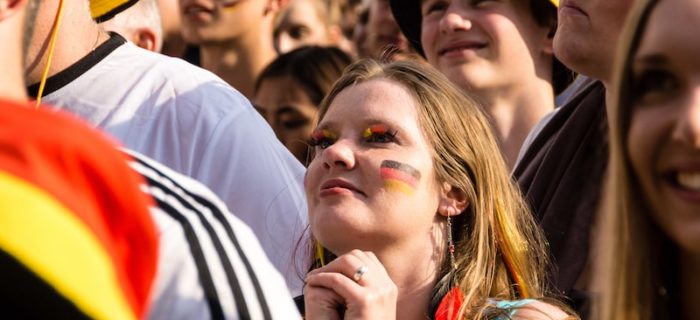 Playing at lower levels of German football but still, a regular name on major betting lists is VfL Osnabrück, the Lower Saxony club.
VfL is simply the football department of a larger sports club, commonplace around Europe, with other sports hosted including tennis, table tennis, swimming, gymnastics and basketball though naturally, the football side is the most notable.
Generally, you'll find VfL Osnabrück playing at or around the third level of football in Germany, the 3. Liga, though at the turn of the millennium there were a couple of occasions when they were promoted to the 2. Bundesliga.
At various levels, VfL Osnabrück enjoy strong rivalries with various other teams including Preussen Munster in the borderlands derby and SV Meppen in one of the well-known Lower Saxony derbies.
VfL Osnabrück Club Timeline
1899 – the club is officially founded as Fussball Club 1899 Osnabrück
1920 – after an amalgamation with Osnabrücker Ballverein 05, changing to BV 1899 Osnabrück
1924 – another amalgamation happens with Spiel- und Sport Osnabrück, finally forming Verein für Leibesübungen Osnabrück, or VfL as we now know them
1963 – the club fails to gain entry into the brand-new Bundesliga
1985 – VfL Osnabrück win the Oberliga Nord
2010 – the club is crowned 3. Liga champions
2019 – VfL Osnabrück wins the 3. Liga for the second time, once more gaining promotion to Germany's second tier
Osnabrück's Home Ground
Thankfully, VfL Osnabrück is one of the many German sides still playing at one of the older, more traditional stadiums; the Stadion an der Bremer Brücke or simply 'Breme Brücke'.
The stadium sits within Schinkel, only around a mile from the very centre of Osnabrück, and was opened officially in May 1933 having been under construction since 1931.
Although improvements, modernisations and renovations have been made over the years, the current capacity sits at 16,000.
A new stand was constructed in 2008, though was delayed until 2011 over local complications. This work led to a new seating capacity of 6,100. The majority of the die-hards here choosing to stand at matches.
The locals know this stadium basically as "Bremen Bridge". It's a name derived from the fact that it sits right near the famous railway bridge situated on the Osnabrück-Bremen train line.
For a short time in its history, this stadium was renamed following the agreement of a sponsorship deal between VfL Osnabrück and Osnatel, a phone company. This meant between 2004 and 2016 the ground was known as the Osnatel Arena.
Famous Osnabrück Players
While not quite being among Germany's most successful teams over the years, VfL Osnabrück has, of course, had their own heroes at the Stadion an der Bremer Brücke. These names being among the best they've had:
Kemal Halat – the former Turkish defender-turned coach played for various Turkish and German clubs during his career, but no team more so than VfL Osnabrück for whom he played 62 times in league competition.
Jerzy Wijas – a Polish international between 1983 and 1989, Wijas was a quality defender/midfielder who represented VfL Osnabrück in league action 37 times in the early-90's.
Managers
As well as these players, VfL Osnabrück has also held certain managers close to their heart. Among the most successful over the years have been the likes of:
Karl-Heinz Marotzke, Siegfried Melzig, Reinhard Roder, Gerd Bohnsack, Bernd Hoss, Carl-Heinz Ruhl, Michael Larkowski, Karsten Baumann, Uwe Fuchs, Daniel Thioune and American coach Joe Enochs.
Club Honours
Other than winning one of Germany's war-time Gauliga tournaments, officially tier one but still regionalised, VfL Osnabrück's success down the years has come at slightly lower levels. Their biggest successes being:
Gauliga Niedersachsen Winners x 2 – 1939, 1940
At levels two and three of the German football system, Osnabrück has been a little more prolific. Across the decades, the clubs have achieved the following:
Regionalliga Nord Winners x 3 – 1969, 1970, 1971. The club were also runners-up in this league in 1972 and 1973. This was during an amazing run at that level which then was tier 2.
Regionalliga Nord (Tier 3) Winners x 2 – 1999, 2000. Also runners-up in 1995 and 2003.
Oberliga Nord Winners x 1 – 1985
3. Liga Winners x 2 – 2010, 2019.
As well as these successes, VfL Osnabrück won the German Amateur Championship in 1995 and the Lower Saxony Cup for those playing in levels 3-5 four times; 2005, 2013, 2015 and 2017.
Bet on All VfL Osnabrück Matches with Roger.com
You can wager on all of VfL Osnabrück's games via Roger.com. Get on now to bet quickly, safely and securely with one of our highly recommended online bookmakers.